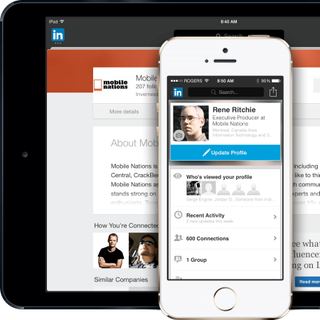 LinkedIn is a social network aimed at business people and focused on both collecting and helping to make connections. Founded by Reid Hoffman in 2003 LinkedIn, in addition to connections, allows you to message, recommend, endorsed, and otherwise socially promoted. There are also company, career, and industry-centered groups to be joined.
While LinkedIn was integrated into OS X with Mavericks it has not yet been integrated into iOS. Perhaps iOS 8?
Thank you for signing up to iMore. You will receive a verification email shortly.
There was a problem. Please refresh the page and try again.