Mail in OS X Yosemite: Explained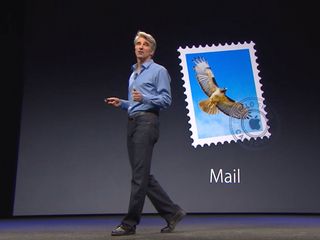 If there's one singularly weak spot in Mavericks, it's Apple's Mail app. It a mess, especially for Gmail users, and every Mavericks update has sought to fix it somehow. What's so incredibly frustrating is that Mail was, for the most part, solid in Mountain Lion. Mavericks Mail's many faults has left some users apoplectic, while others have gone to third-party mail clients in search of a better experience. Fortunately, Apple seems to have gotten the message, because Mail in OS X Yosemite is better.
Back to the fundamentals
Apple hasn't apologized for how much of a disaster Mail is in Mavericks, but the message was apparent at the WWDC 2014 keynote.
"...we really focused on the basics," said Apple SVP of software engineering Craig Federighi at the WWDC keynote. "Reliable syncing, fast switching between mailboxes, quick fetches of your new mail, the basics."
In other words, everything that Mavericks Mail managed to screw up. Thank goodness.
I'll reserve final judgment for the general release later this year, but I will say that Yosemite Mail is snappier than before and less prone to many of the problems I'm accustomed to in Mavericks, so on balance I'd say it's a welcome change.
Improved interface
Like other Apple applications in Yosemite, Mail has gotten a facelift to conform to the Yosemite look and feel. Typography is clearer, with translucency added to the Mailboxes sidebar.
There aren't any major changes to Mail's layout in this new release, just some enhancements here and there for clarity and simplicity. You'll now see a round profile image appear to the right of the sender's e-mail address. If no profile image is available, Mail displays their initials instead.
Markup
Mail has always made it easy to attach documents, but Apple's taking it one step further by introducing a new feature in Yosemite called Markup. Markup makes it possible to do exactly that — mark up the files you attach in mail.
What's more, Markup sports a magnifying loupe, so you can draw attention to a specific portion of the attached document by zooming in. You can also draw shapes like arrows, and circles, which Markup will automatically try to straighten and neaten up. You also have the ability to draw shapes and add text annotations, and fill out PDF file attachments, complete with signature.
Markup isn't doing anything that you can't do already with apps like Napkin or Skitch, which may leave some concerned that Apple is once again pushing out third party developers with this new feature. But Napkin and Skitch are standalone apps that enable you to mark up images. Markup is embedded as a feature of Mail, which limits its overall utility as a markup tool.
Mail Drop
One of the biggest pain points with mail use is attaching files. Internet service providers and e-mail providers often put restrictions on the maximum size of file attachments to keep their servers from getting clogged up with pictures of people's kids and videos of graduation processions. Apple's doing something about that with a new OS X Yosemite Mail feature called Mail Drop.
Mail Drop shunts off the collection and retrieval of file attachments to iCloud, making it possible to attach much larger files than you ever could before — up to 5 GB at a whack.
As far as other Apple Mail users are concerned, it's business as usual: Apple's made the process transparent, so you'll still see the file enclosure attached just like you always have.
But if you're using a different Mail client, or if you're on a PC or another computer, you'll see the attachment as a text link. Clicking on it will then retrieve the file.
The bottom line
Even if Apple only makes good on the promise of improving Yosemite Mail's "fundamentals," they'll give plenty of reason for Mavericks users to celebrate. The new features like Markup and Mail Drop are certainly going to make many Mail users' lives easier, too.
Have you had problems with Mavericks Mail? Do you often attach big files to emails? What features in Yosemite Mail excite you? Let me know in the comments.
Master your iPhone in minutes
iMore offers spot-on advice and guidance from our team of experts, with decades of Apple device experience to lean on. Learn more with iMore!