New and updated apps: Google+, Minion Rush, Xbox One Smartglass, and more!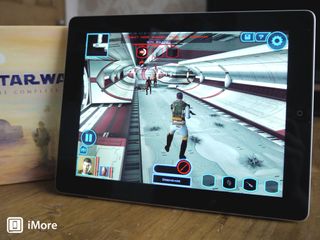 Every day dozens and dozens of new and updated apps and games hit the iOS and Mac App Stores. It's impossible to keep up with them all, but it's not impossible to pick out the very best. Today we've got updates to UP by Jawbone, Google+, and more! Let's take a closer look...
New and updated iOS apps
New and updated Mac apps
Call Recorder: Version 2.5.8 of Ecamm's utility to help you record Skype calls is now available; the new version fixes an issue with incoming voicemail recordings in Skype 6.14. $29.95 - Download now
More apps and updates?
If you try any of the apps or updates, let me know how they work for you. If you got any new or updated apps today that you loved, but don't see here, let us know about them!
Get the best of iMore in your inbox, every day!
Thanks for the notice on the app updates! Sent from the iMore App