Each fall, Mac users are introduced to an operating system update. Later this year, we'll say hello to macOS Monterey and all of its new goodies. Windows users, by contrast, have to wait years before Redmond decides to flip the number on the world's leading operating system. 2021 is one of those years. Finally, after six years, Microsoft's about to replace Windows 10 with Windows 11.
These two changes, coupled with the gradual Mac transition to Apple silicon, have no doubt caused plenty of sleepless nights for Corel's Parallels team over the past year. Normally tasked with releasing one new version of its popular virtualization software for Mac each year, the team had to create and complete three versions since the middle of 2020.
In August 2020, Parallels Desktop 16 launched just ahead of the release of macOS Big Sur. Eight months later, a rare mid-year version was released, Parallels Desktop 16.5, which added support for Apple's M1 Macs. Now there's Parallels Desktop 17, which supports the incoming macOS Monterey update, and Windows 11 as a virtual operating system, which should launch to the public before the end of the year.
Parallels Desktop 17 isn't packed with as many new features as some of its more recent predecessors. Instead, nearly everything added in this update falls under the broader performance umbrella. That's in no way a dig. Rather, it underscores the company's almost obsessive commitment to making sure its top-selling product continues to impress no matter what Apple and Microsoft throw at it.
○ It's all here
○ Includes Parallels Toolbox with subscriptions
○ Staple, easy to use
○ Supports more than just virtual Windows
○ Great for PC gaming on your Mac
○ Go with the subscription for the most benefits

Parallels Desktop 17: Price and availability
The new Parallels Desktop 17 is available for download from the Parallels website. It's available in full and upgrade packages starting at $50. You can purchase Pro or Business versions through yearly subscriptions or a Standard version for a one-time fee. Student pricing is also available, as well as a free trial.
Parallels Desktop 17: Easy Setup, incredible speed, and improved drag & drop make it a winner
It wasn't that long ago when installing Parallels Desktop required a lot of time and patience. That's no longer the case. Once you've downloaded Parallels Desktop 17, the installation process is a breeze that takes just a few minutes.
Speed isn't just left for the Parallels Desktop 17 installation. Across the board, there are significant performance improvements that almost make you forget you're using a virtual desktop. The latest Parallels Desktop version runs Windows 38% faster than before, while graphics performance has increased 25% for 2D graphics and 28% for Directx 11. Additionally, disk performance is up 20% for Apple M1 users versus Parallels Desktop 16.5.
Shifting gears, although it's definitely not a technical term, cool is the best word to describe drag and drop between a virtual Windows desktop and your Mac. One impressive highlight: in macOS Monterey, you have the amazing ability to drag and drop content from Windows apps to Apple's new Quick Note feature.
Parallels also deserves kudos on making Coherence mode even better. When using this mode, the actual Windows desktop gets removed, keeping only active Windows apps in the foreground. Improvements make it nearly impossible to tell the difference between these and open macOS apps. This type of setup is important for anyone who doesn't want to choose between using macOS and Windows. Now you can have them both with no slowdown or disruption when moving between the two.
Finally, it's important to circle back around to the improved gaming performance on Parallels Desktop 17.
Gaming has always been popular for Windows users. Until now, however, a poor performance made it difficult to do PC gaming through virtual Windows on a Mac. Parallel's improved performance mentioned above means smoother Windows UI and synchronized video playback. There's also a new display driver in place that increases the frame rate. The result is a PC gaming experience on Mac like no other and reason alone to upgrade to Parallels Desktop 17.
Installing Parallels Desktop 17 on my MacBook Pro with M1 (and the latest version of macOS Monterey beta) worked very well, as well as adding a fresh virtual copy of Windows 10. However, upgrading to Windows 11 was a much rockier experience, although this had nothing to do with the virtualization tool and everything to do with Apple silicon.
First, understand that Parallels Desktop 17 supports virtual versions of Windows 11, even though all the best Macs and older ones don't have TPM 2.0. Short for Trusted Transport Module, TPM 2.0 is a hardware security feature found on most Windows-based computers and a requirement for Windows 11.
When Windows 11 was first announced, this requirement caused much anger in the Windows community. The reason? Some Windows 10 computers (even some newer ones) don't come with TPM 2.0 and won't work with Windows 11.
Regardless, Parallels Desktop 17 lets you install Windows 11 through virtualization. As the company explains:
For those with an Apple silicon-based Mac, there are a few more steps to take to install Windows 11 through Parallels Desktop 17. Unfortunately, these steps aren't very pretty.
To run any version of Windows through Parallels on an Apple M1 Mac, you need an ARM version of the operating system. Unfortunately, Microsoft's only offering a free ARM Insider Preview version of Windows 10 Pro. Once M1 users get that version installed using Parallels Desktop 17, they must get past a nasty TPM 2.0 error before upgrading to at least a beta version of Windows 11.
There are various workarounds available online that make this possible, each sometimes more painful then the next. Once this step is completed, Parallels Desktop 17 works very well with virtual Windows 11.
Hopefully, they'll be fewer steps to install Windows 11 through virtualization prior to its general release. However, for this to happen, Microsoft will need to offer a full ARM version of Windows 11.
Parallels Desktop 17 supports a significant lineup of guest operating systems, including older versions of macOS and Windows, plus Ubuntu Linux 21.04, 20.10, 20.04, Fedora Workstation 34, 33-1.2, Debian GNU/Linux 10.7, Kali Linux 2021.2, 2021.1, and many others.
Support varies, depending on whether you have an Intel or Apple silicon Mac, however.
Parallels Desktop 17: Confusing price points
My biggest beef about Parallels Desktop 17 has nothing to do with the actual software. Instead, year-after-year, Parallels continues to offer different packages in ways that make selecting one somewhat confusing.
A few years ago, Parallels switched to a subscription model that requires yearly payments to continue using the software. For this, subscribers get free upgrades to every version of Parallels and choose between Pro and Business versions of the software.
The confusion comes into play because Parallels is still offering a standard version of Parallels Desktop. Available for a one-time fee, this version has fewer features and only covers updates for the current version of Parallels. Thus, moving up to a new version (such as Parallels Desktop 16 to 17) requires paying for an upgrade.
Parallels should at least be commended for still offering a non-subscription version of its software — it's an option other tech companies no longer provide. And yet, the pricing for it and the two subscription versions are so close that it probably makes more sense to go with the latter, especially when you consider the changes that come with new versions of Parallels each year.
Swipe to scroll horizontally
| Header Cell - Column 0 | Standard Edition | Pro Edition | Business Edition |
| --- | --- | --- | --- |
| Upgrade Pricing | $50 | $50/ year | $100/ year |
| Full License Pricing | $80 | $100/ year | $100/ year |
Those who subscribe to Parallels Desktop 17 also receive Parallels Toolbox, which is offered separately for $20 per year. Parallels Toolbox offers over 30 tools that make it easier to use your computer. These tools include ones involving video, time management, security, and more. This bonus feature is perhaps reason enough to subscribe to Parallels Desktop 17 and not buy the standard edition, which doesn't come with the extra software.
Beyond the confusing pricing, Parallels Desktop 17 is a terrific product that deserves the five-star rating it's receiving this year.
Parallels Desktop 17: Alternatives
VirtualBox and VMware Fusion are the two most obvious Parallels competitors, although there are others. To date, neither of these versions run on Apple silicon Macs, although they both support running Windows 11 virtually. If you're not on Apple silicon and don't care so much about Windows 11, the alternatives are worth considering. Otherwise, choose Parallels Desktop 17.
Parallels Desktop 17: Should you get it?
If you're looking for a virtualization solution for your Mac, look no further than Parallels Desktop 17. The software is compatible with Intel and Apple silicon Macs and is ready to go on macOS Monterey. Unfortunately, to date, it doesn't appear the competition is anywhere near supporting everything Parallels does.
Parallels Desktop 17: The bottom line
The best virtualization software for macOS just got better. Buy a copy or download a trial version of Parallels Desktop 17 today and start using other operating systems on your Mac.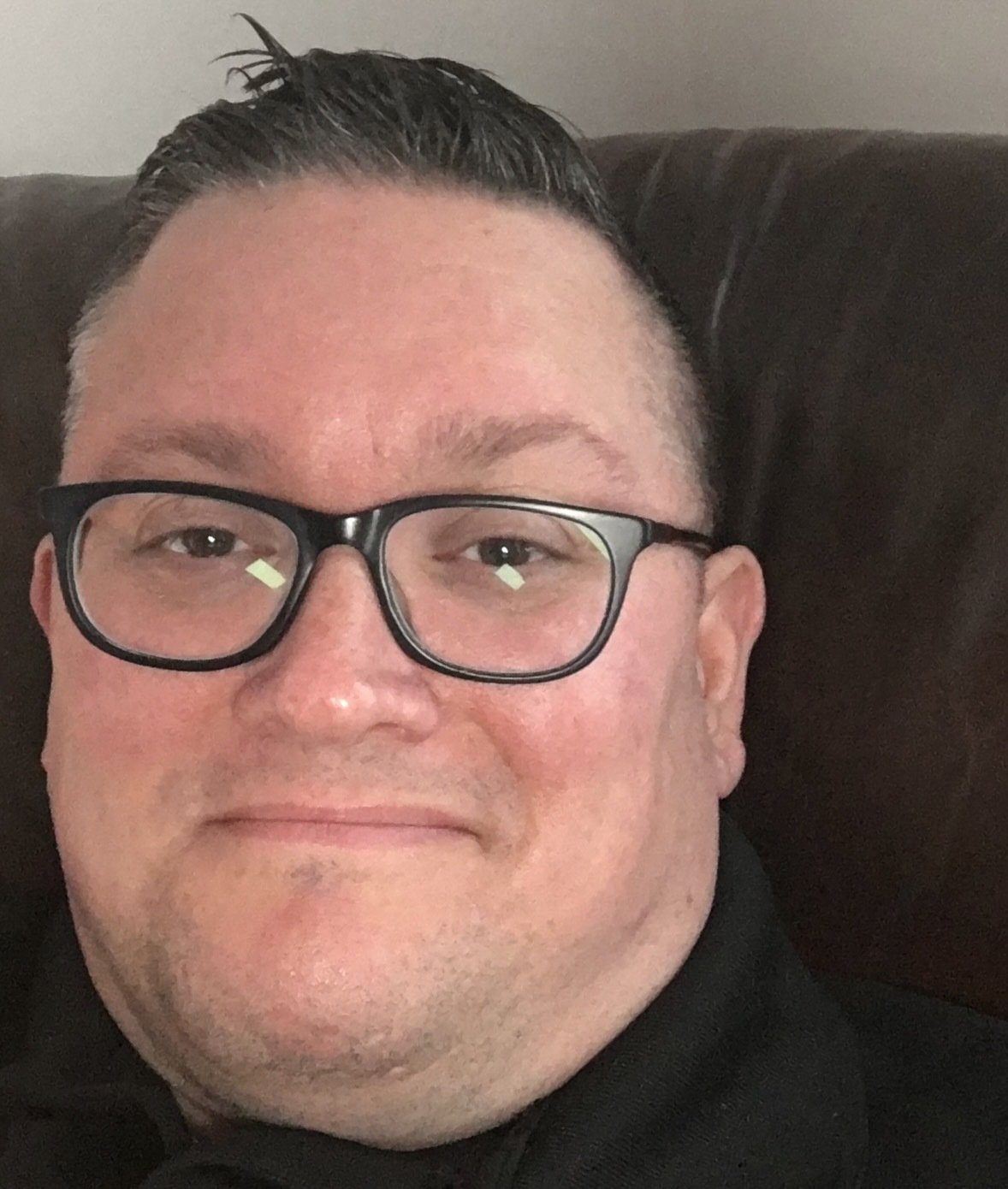 Bryan M. Wolfe has written about technology for over a decade on various websites, including TechRadar, AppAdvice, and many more. Before this, he worked in the technology field across different industries, including healthcare and education. He's currently iMore's lead on all things Mac and macOS, although he also loves covering iPhone, iPad, and Apple Watch. Bryan enjoys watching his favorite sports teams, traveling, and driving around his teenage daughter to her latest stage show, audition, or school event in his spare time. He also keeps busy walking his black and white cocker spaniel, Izzy, and trying new coffees and liquid grapes.