Best Mac 2023: Which MacBook, Mac mini, iMac, and more is the best?
Check out our picks for the best Mac.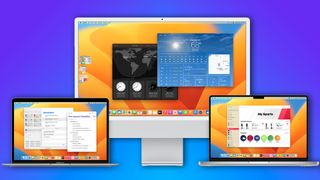 (Image credit: Future/ iMore)
Ever since 2020, when Apple released its first M-series chips to go inside its machines, the Mac range has come on leaps and bounds — making deciding which is the best Mac on the market today a much more difficult task than before Apple started designing its own silicon for its chipsets. The only Mac that remains with a non-Apple silicon chip option is the Mac Pro, an unreasonably expensive machine that's designed for companies and professionals who can write off business expenses. All the consumer Macs, the ones that you or I could afford, come with some form of Apple silicon inside – and that's good.
But which of the wide range of computers is the best? Which, in a shootout, would come out on top? There are a number of different factors that need to be taken into account before we start to think more about answering the question. Use case, price, power, and audience all need to be considered before finding the best Mac — not to mention whether or not to go for a desktop Mac or portable MacBook.
Here, we'll be looking at the whole range. That's inclusive of our picks from the best MacBook line, including the 2023 versions of the 14-inch MacBook Pro and 16-inch MacBook Pro, the MacBook Pro 13-inch, and the MacBook Air M2 and M1. There are also desktop Macs, such as the new Mac mini, the Mac Studio, and the iMac. All of these Macs have been stacked against each other to find the best option all round (as well as picks for those with demanding workloads, or those on a tighter budget).
Mac user and lover
I have used Macs for a long time (and currently own a MacBook Pro M1 Pro), and now I spend even more time testing them. Using both my own experience with the various laptops and desktops as well as the experience of others on the iMore team, this list has been carefully considered and curated to make sure you have an idea about which Mac is going to be the best for you.
The Best Macs out there
You can always trust iMore. Our team of Apple experts have years of experience testing all kinds of tech and gadgets, so you can be sure our recommendations and criticisms are accurate and helpful. Find out more about how we test.
Best Mac: MacBook Air 2022
The best Mac for everyone
Specifications
Display:
13.6-inch (diagonal) Liquid Retina display
Camera:
1080p FaceTime HD camera
Battery:
Built-in 52.6-watt-hour lithium-polymer battery
Battery life:
Up to 15 hours wireless web, up to 18 hours Apple TV app movie playback
Dimensions:
0.44 cm x 30.41 cm x 21.5 cm
Weight:
1.24 kg (2.7 pounds)
Reasons to buy
+
Great price
+
Long battery life
+
Five color choices
Reasons to avoid
-
Can get expensive very quickly with add-ons
Why the best?
The MacBook Air is a lot of things to a lot of users. It's the perfect middle ground in the Mac lineup, with upgrade options if you need something a little more potent, and some very competitively priced lower specced machines if you don't want to spend as much. It's easily worth the five stars it received in our review, and the accolade of being the best Mac.
The 2022 MacBook Air really is the laptop for almost everyone. It's already the best MacBook for most people in our eyes, but it also manages to build a package that puts it at the top of the Mac tree, desktop or portable, overall as well. It was the second Mac with an M2 chip inside, but it was the first with a new design.
Replacing the then-aging M1 MacBook Air and its more wedge-like shape, the flatter, MacBook Pro-esque MacBook Air M2 brought some serious new design chops to the table. It's sleek, attractive, and most importantly retains the thinness and lightness that makes it a truly portable machine. You can get it in more colors than any other MacBook as well, with fetching Space Gray, Silver, Starlight, and Midnight shades on offer. The screen that lies within the clamshell is a stunning Liquid Retina number, with an extra 0.3-inches giving you a little more space to work or play with compared to its predecessor. The keyboard has been improved as well, with more key travel and slightly larger keys, as well as a useful function row.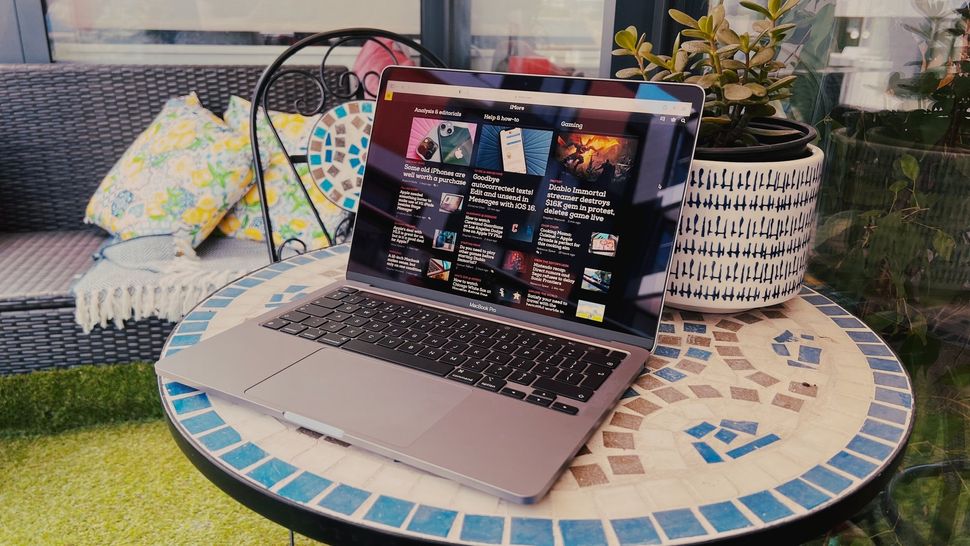 Inside the MacBook Air M2 is, obviously, that M2 chip. The M2 brought a massive boost of power to the MacBook Air, making it a true portable powerhouse. It's cooled without a fan as well, so it is utterly silent in operation – although you'll lose a little bit of performance over the actively cooled MacBook Pro 13-inch that comes with the same chip. There are RAM options up to 24GB, which is plenty for anyone, although the base model with its 8GB feels a step behind current RAM requirements. Sensible buyers would want to upgrade to 16GB of RAM for a degree of future-proofing. Storage-wise, you can choose up to a 2TB SSD, which is plenty, and it'll last you a good long time with up to 18 hours depending on how you use the MacBook.
It starts at prices a little more expensive than the older model, coming in at $1199 for the base model. If you want to spec your machine up to something a little more potent, then you'll have to pay a little extra on top of that price as well, although certain options like extra RAM are worth the outlay. That price makes it one of the less expensive Macs as well, and puts it firmly as the best Mac for almost everyone.
iMore's best Config: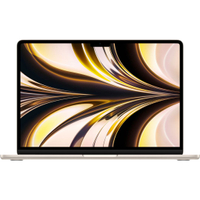 MacBook Air (M2 / 512GB SSD / 16GB RAM)
$1,599 / £1,649

If you're simply looking for an Apple MacBook primarily for web browsing, interacting with friends and family, and perhaps some light office work (or even some simple gaming), the M2 MacBook Air is the option to go for. It's Apple's most affordable MacBook in the current generation (not including the still-on-sale M1 model), and its performance is remarkable given its size. Opt for the 512GB SSD configuration to ensure you get the top speeds from the storage possible, while 16GB of RAM is the minimum we'd recommend for even everyday computing tasks in the modern age. Buy it here.
Best budget Mac: Mac mini M2
The best Mac on a budget
Specifications
Unified Memory:
Up to 24GB
SSD Storage:
256GB 512GB 1TB 2TB
Audio:
Built-in speaker, 3.5mm headphone jack
Ethernet:
Gigabit or up to 10Gb
Reasons to buy
+
Powerful M2 chip configuration options
+
Cheaper starting price
+
Pair with your own accessories
Reasons to avoid
-
Not upgradeable
-
No front-facing ports
-
Set up with non-Apple wireless accessories is a pain
The Mac mini is one of the newest machines on the list, and also one of the most impressive for the price. The base model only costs $599, making it the cheapest Mac that you can buy today. For the money, you'll get a compact desktop with performance that you wouldn't expect to find at this price point.
First, there's the M2 under the hood, with a 10-Core GPU. That's more GPU power than found in the M2 in the base model MacBook Air M2, and it comes at a much lower price. There are plenty of options if you want to make the Mac mini more powerful as well, with a little extra RAM going a long way in making it a very competent computer for lighter workloads.
It's not an unattractive little box, but it's also mostly just a slab of aluminum that sits on your desk with an Apple logo on top. It does require a monitor as well, so factor that into the end cost, although you can easily find one of the best Mac Monitors that fits within your price requirements.
We love this Mac for its price and performance, giving it five stars in our review. The inputs at the back are plenty for all your peripherals, and the specs help it keep up with its more expensive brothers and sisters. It's not the most flexible, given it needs to be rooted to a desk, but it's easily the best Mac if you don't want to spend as much on your new computer.
There is a version you can get with the M2 Pro chip, too, which is even more powerful, but that makes it a little too expensive to be a 'budget Mac'. It's still an excellent machine, but not suitable for this section.
iMore's best Config: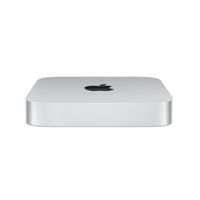 Mac mini M2 (10-Core GPU, 8GB RAM, 256GB SSD) $599 / £699
The base model is perfect here. It's very well priced at $599, and its powerful M2 chip is great for light workloads and browsing the web. You might not be gaming or editing videos with it, but for the price, it's a phenomenal deal. You can grab some extra RAM for a little more multi-tasking smoothness, but then it starts to become a little too expensive to be considered budget. This is the sweet spot. Buy it here.
Best Mac for professionals: MacBook Pro 14 and 16-inch
Best Macs for professionals
Specifications
Display:
14.2-inch/16.2inch (diagonal) Liquid Retina XDR display
Resolution:
3024 by 1964/ 3456 by 2234 pixels
CPU:
Up to 12-core M2 Max SoC
Unified Memory:
16GB, 32GB, 64GB, 96GB
Storage:
512GB SSD, 1TB SSD, 2TB SSD, 4TB SSD, 8TB SSD
Dimensions:
0.61 x 12.31 x 8.71/ 0.66 x 14.01 x 9.77 inches
Battery Life:
18/ 22 hours
Ports:
Three Thunderbolt / USB 4 ports, HDMI port, SDXC card slot
Camera:
1080p FaceTime HD camera
Reasons to buy
+
Incredible performance
+
Luxurious industrial design
+
Long-lasting battery life
Reasons to avoid
-
Design remains the same as last generation
-
Very expensive
-
Not upgradable post-purchase
The most powerful MacBooks available are easily the best for a professional looking for a portable powerhouse. These machines are powered by the super-charged M2 Pro and M2 Max chips, giving them incredible amounts of processing power and making mincemeat of pretty much every other laptop 'for professionals' out there. The 16-inch MacBook Pro comes with a slightly higher base configuration, but beyond that, the upgrades are much the same.
Whatever screen you opt for, you're going to get a monster. The 120Hz ProMotion refresh rates on the Liquid Retina displays keep them super snappy and smooth in use, and the colors pop like nothing you'll have seen on a laptop before. They are, truly, some of the best laptop displays out there. The keyboards are big and roomy, making them comfortable to type on (although, if you're doing any serious typing you'll want one of the best mechanical keyboards for Mac), and the trackpads are big enough to launch an aircraft from.
But it's what's inside the MacBook Pros that make them some of the best machines for professionals. The new M2 Pro and M2 Max chips are some of the most powerful chips that Apple has ever produced, with even the base model M2 Pro having a 10-core CPU and a 16-core GPU. That comes with 16GB of RAM, and 512GB of storage, for a truly potent portable powerhouse. Of course, you can always opt for the unreasonably powerful M2 Max with a 12-core CPU and 38-core GPU, but then you'll be paying the biggest of bucks.
That's the biggest problem with these laptops – the price. They are expensive. That base model MacBook Pro 14-inch with M2 Pro we were on about? It is $1999, and £2149 in the UK. It's well worth the asking price, but that asking price is still a large amount of money to spend on, well, anything. The price continues up all the way to $6499 in the US, and £6749 in the UK, if you want the top-spec 16-inch model, which is only for those that need as much processing beef as they can muster on the go.
Those prices keep them from taking the top spot, but if you're a professional looking for a new laptop, then this really is the only way to go, if you can afford it.
iMore's best configuration: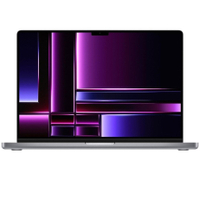 MacBook Pro 16-inch (M2 Max / 12-Core CPU / 38-Core GPU / 32GB RAM / 2TB SSD)
$3,899 / £4,149
If your workflow of 3D rendering, high-end audio production, or complex coding demands the best of the best, then the 16-inch M2 Max with a 12-Core CUP and 38-Core GPU is the machine for you. While you could opt for 64GB of RAM over the 32GB I suggest here, or even 96GB, and as much as an 8TB SSD over the 2TB I've suggested, the added expense for both is astronomical and won't massively improve performance in the case of the RAM. Buy it here.
Best Mac design: iMac M1
The best all-in-one desktop with M1
Specifications
Display:
24-inch (diagonal) Retina 4.5K display
Processor:
8-core Apple M1 chip
RAM:
Configurable up to 16GB unified memory
Storage:
Configurable up to 2TB SSD
Cameras:
1080p FaceTime HD camera with M1 ISP
Dimensions:
46.1 cm x 54.7 cm x 14.7 cm
Weight:
4.46 kg (9.83 pounds) for the base model or 4.48 kg (9.88 pounds) for a higher-end model
Reasons to buy
+
24-inch 4.5K Retina display with Wide Color and True Tone
+
8-core Apple M1 chip
+
Up to 16GB unified memory and 2TB SSD storage
Reasons to avoid
-
Reasonable price, but configurations add up
-
Only has two Thunderbolt/USB 4 ports (the high-end version has another two USB 3 ports)
This Mac has been around the block for a little while now, but it remains on our best Macs list for one very simple reason: it's a beautiful machine. It's super slim, measuring only 11.5mm thin all the way down the side. It comes in some attractive colors as well, such as Blue, Green, Pink, Silver, Yellow, Orange, and Purple. Those color choices do unfortunately depend on the internals (for some reason), so if you want something like an Orange iMac you can't go with the base model.
Just because it's getting a little long in the tooth now doesn't mean it's not an excellent computer, however. The M1 chip inside is still excellently powerful, with plenty of oomph for a computer that's going to be used mostly for writing documents and surfing the web. It's not going to bulldoze high-end tasks like video rendering and 3D graphics work, but then it was never supposed to. The built-in Retina display is 24 inches and plenty big enough for most desktop environments. It's attractive as well, with great colors and good detail.
It's well-priced, although you may want to spend a little more and get a bit more RAM. For an extra $200 you'll be able to use the iMac for longer as apps become more RAM dependent, and you'll know that it will be able to multitask better as well. The base model costs $1299/£1399, but we'd recommend the slightly more expensive $1499/£1599 model with a beefier processor.
As said before, this model remains on the list because it still looks stunning, with some lovely colors available. It still looks new, vitally, and the internals mean it won't be going out of date all that quickly. It is worth noting, however, that there are rumors as to a replacement for the iMac coming at some point soon, although there is not solid information as yet as to when we can expect it.
iMore's Best configuration: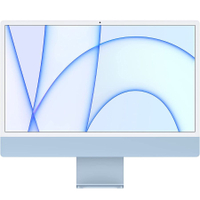 iMac M1 (8-core M1/16GB RAM/256GB SSD) $1,699 / £1,799
This option is a little more expensive than the base model, but you'll get to choose more colors and you get a more powerful M1 chip and more RAM. That RAM choice is the max that you can get with the iMac, and it will mean you can do more multitasking with the machine. Buy it here.
Macs that didn't make the cut
These Macs are all available to buy at the Apple store at the moment, but they are now either outdated completely or make little sense when compared to the other machines you can get. To be clear – these are not 'bad Macs'. There are no bad Macs – but there are some that drastically need an update to make more sense in the grand scheme of the Mac lineup.
MacBook Pro 13-inch
Still a great choice
Specifications
Display:
13.3-inch (diagonal) LED-backlit display with IPS technology
Cameras:
720p FaceTime HD camera
Battery:
Built-in 58.2-watt-hour lithium-polymer battery
Battery life:
Up to 17 hours wireless web, up to 20 hours Apple TV app movie playback
Dimensions:
1.56 cm x 30.41 cm x 21.24 cm
Weight:
1.4 kg (3 pounds)
Reasons to buy
+
Has Apple M2 SoC
+
Touch Bar with Touch ID
+
20-hour battery life
Reasons to avoid
-
Older style case
-
Maxes out at 24GB RAM
-
No MagSafe
-
Only a 720p FaceTime HD camera
One can't help but ask 'Why does this Mac exist?' when looking at the MacBook Pro 13-inch with M2. Sure, its active cooling means its performance numbers are slightly better than the passively cooled MacBook Air M2, but the chassis that's been around for nearly ten years and the weird touch bar make it feel like an anachronism. If you want more power, you'll spend the extra and grab the MacBook Pro 14-inch or 16-inch, and if you want something more portable then you'll get the MacBook Air.
The only thing that sets it apart is its excellent battery life, which can last you up to 20 hours. Beyond that, however, this is a Mac to avoid.
MacBook Air M1
Specifications
Display Size:
13.3-inch (diagonal) Retina display
Resolution:
2560 by 1600 pixels
CPU:
8-core Apple M1 chip
Camera:
720p FaceTime HD camera
Ports:
Two Thunderbolt / USB 4 ports, headphone jack
Battery life:
Up to 18 hours
Dimensions:
0.63 x 11.97 x 8.36 inches
Reasons to buy
+
Incredible performance-per-watt
+
Huge battery improvement over Intel-based MacBook Air
+
Classic design with new scissor-switch keyboard
Reasons to avoid
-
Still some performance hiccups on emulated software
-
Basically the same physical design as the last two years
-
Webcam is still garbage
This is still a good computer, but it is now getting a little too out of date to recommend buying. It's cheaper than the new model, but its M1 chip could soon start to show its age. Spending the extra $200 on the M2 Air is the way to go here, given that we could be seeing even newer models that make this model completely defunct.
Mac Studio
Major refresh to Mac desktops
Specifications
Processor:
Apple M1 Max chip or Apple M1 Ultra chip
RAM:
Configure up to 128GB unified memory
Storage:
Configure up to 8TB of SSD
Dimensions:
9.5 cm x 19.7 cm x 19.7 cm
Weight:
Up to 3.6 kg (7.9 pounds)
Reasons to buy
+
Spec-wise, the best Mac right now
+
Only Mac to offer M1 Ultra
+
Lots of customization options
Reasons to avoid
-
Still requires a monitor, keyboard, and mouse
-
Gets expensive quickly
-
It's not designed like the Mac Pro
This Mac didn't make the list not because it's a bad machine. It's a very good machine in fact, with gobs of power at your disposal and loads of configuration options. It doesn't make the list because it is starting to show its age in the wake of the M2-generation Mac Mini launches. It looks like it could be seeing an upgrade very soon as well, so if you're looking for a very powerful desktop Mac, then it's worth waiting for that. Maybe that one will make the list.
Mac Pro
The only people that should be buying this Mac are companies that need ridiculous amounts of processing power or people with more money than sense. It is a very powerful computer, but it is far, far too expensive. And don't get us started on the feet and the wheels that you can buy. This one too is long-overdue a refresh, and a Mac Pro update has been rumored for a long time now.
What about the new Macs?
There have been some big updates to the Mac Line after WWDC 2023, and we now have an idea as to what they're going to look like, and what they're going to replace. There's going to be a new Mac Studio, a new Mac Pro, and a new MacBook Air 15-inch.
The new Mac Studio is going to come equipped with an M2 Pro, Max, or a brand new M2 Ultra chip. The new Ultra chip is a supercharged Apple Silicon chip that will blitz through any and all computing tasks, smashing through rendering and other workloads with ease. It's not going to be cheap – the Mac Studio M2 starts at $1,999, and is coming later this year.
The new Mac Pro is another powerhouse, and all are equipped with the M2 Ultra chip. There are loads of RAM options, and will support up to six Pro Display XDRs which is a lot of mental 5K screens.
Finally, the MacBook Air 15-inch is a stunning piece of aluminum hardware that contains much the same insides as the 13-inch model, albeit with a larger screen.
As soon as we get our hands on these Macs, we'll let you know where they sit on the hierarchy of Macs!
---
Q&A
You likely have lots of questions about which Mac you should buy, how much Macs cost, what all this chip stuff is, and where the best place to buy a Mac is. We've answered all your burning questions below, so that you can make a more informed decision when you go to buy your new Mac.
MacBook or desktop Mac?
This question can be answered very simply by looking at your needs for a computer. If you need a computer that can be carried around, with a built-in screen, then a MacBook is for you. Think students and mobile professionals. For others, a desktop is the way to go. It'll stay locked in one place, but you can easily pair it with a bigger screen and more comfortable peripherals.
Of course, a MacBook can also be plugged into a large monitor, making them more flexible. A desktop will cost you less for more power, however, which is also worth thinking about. For family computers, something like an iMac is perfect, with a great price and good features.
How much do Macs cost?
Macs actually span a much wider range of prices than you might expect. A Mac mini will cost as little as $599, but you can go all the way up to a Mac Pro which can cost tens of thousands of dollars. What you'll pay comes down to what Mac you choose, and whether you choose to add to the baseline configuration. Those extras can cost a lot as well, with RAM upgrades often costing upwards of $200. Make sure you check around and have a play with the configurator on the Apple website to find your Mac price sweetspot.
What is an M-chip?
In 2020, Apple launched its M1 chip, an in-house designed processor that replaced the then-used Intel options. These new chips are super efficient, using far less power to give you loads of performance. The current models, the M2 chips, are Apple's latest silicon, and they are even more impressive than the M1 versions that came out a few years ago. If you want to learn more, we have a page dedicated to Apple's M2 silicon.
As for the Pro, Max, and Ultra monikers that you might see, they are designations given to Apple's more premium chips that offer more power. The best way to think of them is as super-charged versions of the base model M2 chips, with more performance on tap. They are designed for more professional use cases.
Where is the best place to buy a Mac?
The first port of call is going to be the Apple website, where you'll find all the configuration options. This is the best place to go if you want to spec up a Mac and put more RAM, storage, or a more powerful processor inside. One thing worth noting about the Apple website, however, is that there are very rarely any kind of discounts, if ever. Students get slightly lower prices, as do teachers, but the Apple store is still going to be full price for most of us. From time to time refurbished models appear on the Apple store, but you won't have any say over what configuration these come in, and they tend to be snapped up quickly.
If you don't want to make too many changes to the base spec of a Mac, then you can get one from Amazon. There, you'll see discounts and fast shipping, albeit with fewer options to dial in exactly what you want from your Mac. There are other shops where you might find a Mac with more options, however.
BestBuy has configuration options, letting you choose different components that you may want to put in your Mac. They also have discounts as well, so you might even save a buck if you shop there. The same can be said for the retailer B&H Photo, where you can also choose what you want from your Mac. Fast delivery is also available here, and there are also discounts on occasion.
If you're looking to save money on a Mac, you should watch out for sales like Black Friday. At some of the retailers above, you may find some brilliant prices on Macs over the biggest sale of the year, meaning you can get more Mac for your money.
When do new Macs release?
That depends on the Mac – and the whims of Apple. Sometimes, a Mac might see an upgrade every year, receiving a new chip or a new chassis. Sometimes it might be years between variants, making it a little harder to predict. As a general rule, however, MacBooks tend to receive yearly updates, while desktop Macs remain on lengthier cycles before upgraded models arrive. Don't let a machine being replaced by a newer edition deter you either – sometimes it's a great way of getting a great price!
Master your iPhone in minutes
iMore offers spot-on advice and guidance from our team of experts, with decades of Apple device experience to lean on. Learn more with iMore!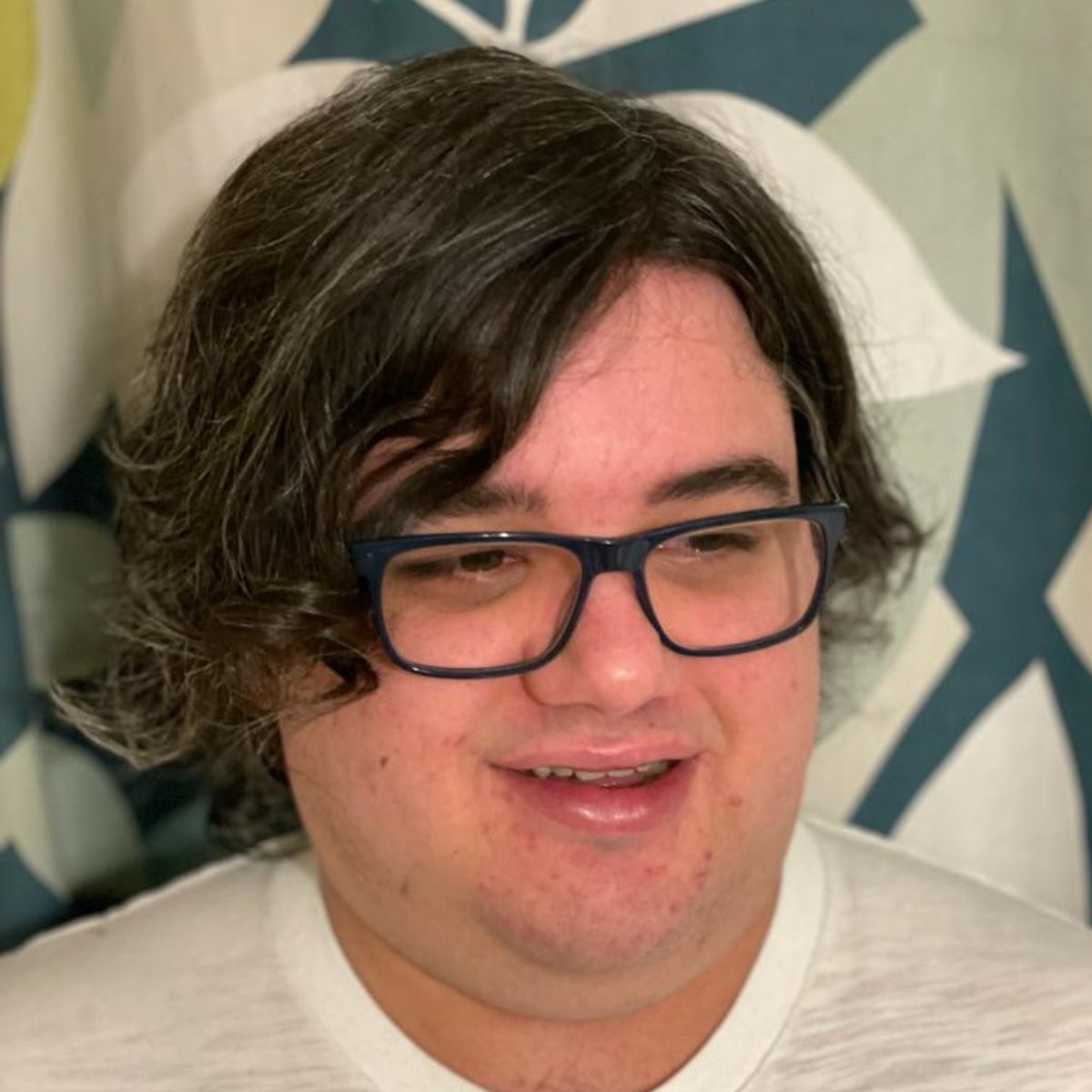 As iMore's Senior Staff writer, Tammy uses her background in audio and Masters in screenwriting to pen engaging product reviews and informative buying guides. The resident audiophile (or audio weirdo), she's got an eye for detail and a love of top-quality sound. Apple is her bread and butter, with attention on HomeKit and Apple iPhone and Mac hardware. You won't find her far away from a keyboard even outside of working at iMore – in her spare time, she spends her free time writing feature-length and TV screenplays. Also known to enjoy driving digital cars around virtual circuits, to varying degrees of success. Just don't ask her about AirPods Max - you probably won't like her answer.