Best Personal Finance and Budgeting Apps for iPhone and iPad in 2022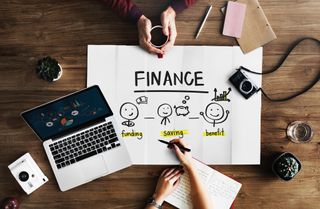 (Image credit: Stack Commerce)
It's hard to believe, but we're almost through 2019. For those of you that made the New Year's resolution to do a better job of saving money and staying on top of your budgeting - how's that going? If the answer is not great, fear not. We've compiled a great list of the top personal finance apps for iPhone to help you better understand and monitor your financial picture.
Heads up! We share savvy shopping and personal finance tips to put extra cash in your wallet. iMore may receive a commission from The Points Guy Affiliate Network. Please note that the offers mentioned below are subject to change at any time, and some may no longer be available.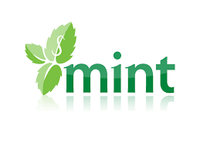 (opens in new tab)
Top choice (opens in new tab)

Mint

With an intuitive user interface and customizable tools like bill reminders, Mint has been one of the top choices for personal finance management for many years. It's designed for you to input all your financial information like bank and credit card accounts to help you see where you could be saving money. It can even give you tips to raise your credit score and calculate your total net worth. Best of all, the app is free.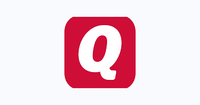 (opens in new tab)
Pocket accountant (opens in new tab)

Quicken

The Quicken app has been around even longer than Mint and is jam-packed with features. You can not only track all your transactions and accounts, but you can also plan for retirement and track the value of your property. On the flip side, the app requires a bit of a learning curve due to all its features. Plus, you have to buy an annual subscription starting at $34.99.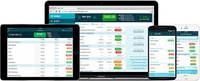 (opens in new tab)
Yes you do (opens in new tab)

You Need a Budget (YNAB)

The great thing about YNAB is that it doubles as an educational tool. It provides not only helpful support but also instructional videos on how to avoid debt or cut costs. In fact, there's an entire training regimen. Otherwise, there are the usual expected budgeting tools and spend monitoring. If you want to try YNAB, you can do so for free for 34 days. Then it'll be $83.99 per year.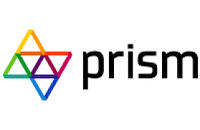 (opens in new tab)
Pay those bills (opens in new tab)

Prism

Got bills to pay? Bet you do. Prism is a free app that can help you track all the bills that you need to pay and then pay them for you using the method of your choice (credit card, bank account, etc). All of your upcoming payments will be shown to you in the form of a calendar so you can see your upcoming obligations.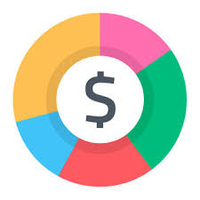 (opens in new tab)
Split the bill (opens in new tab)

Spendee

If you've got roommates or some other co-habitation situation, this app can help you track what everyone owes and spends. It allows all co-living individuals to track cash flows, set budgets, and divvy up expenses. There's no easier way to divide up utility and cleaning bills! However, the free trial only lasts 7 days, after which you will have to subscribe starting at $1.99 per month.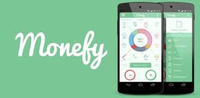 (opens in new tab)
Track expenses (opens in new tab)

Monefy

If you don't like manually typing up spreadsheets to track your expenses, this free app is for you. You easily input your expenses into the app, and it will give you a great visualization of where all your expenses are coming from and sync the data between all your devices, but you'll need to use your Dropbox account.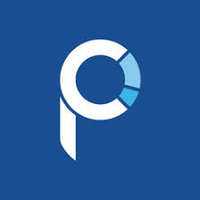 (opens in new tab)
Comprehensive picture (opens in new tab)

Personal Capital

Here's a great personal finance app that gives you a complete picture of your spending and net worth while also keeping track of all your investments. Amazingly, the app is integrated with over 14,000 different financial institutions. You'll be able to link your accounts and track all of your holdings in real-time. You'll even get advice on the risk in your portfolio. Best of all, the app is permanently free, but there are high fees for advisory services.

(opens in new tab)
Get rewarded (opens in new tab)

Birch Finance

Birch is here to help you maximize your relationship with your financial institution. You log in with your financial institutions' credentials, which will allow Birch to view your spending history. Then, it will provide tips on how to earn more points, miles, cashback, etc. It even has a geolocation feature to tell you what deals and reward possibilities are nearby based on what financial institutions you use - all for free!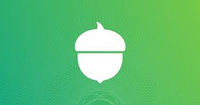 (opens in new tab)
Little goes a long way (opens in new tab)

Acorns

This finance app serves as a type of robo-advisor that encourages you to set aside spare change or round up the purchases you make so that the extra is invested into a portfolio. This is an easy way to regularly saving money in an automatic, non-intrusive way. While there aren't many portfolios to choose from, management fees start as low as $1 per month.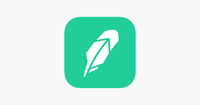 (opens in new tab)
Free investing (opens in new tab)

Robinhood

An incredibly popular app for beginner investors, Robinhood is a completely free way to invest in an array of popular securities such as ETFs. There are no commission fees for trading. Additionally, Robinhood also allows trading for several types of cryptocurrencies. After you begin trading, you'll see all your assets laid out in intuitive charts to stay on top of your investments.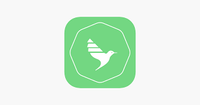 (opens in new tab)
Freelance much? (opens in new tab)

Tycoon

Are you a freelancer who handles a variety of flexible work? If so, Tycoon can help you keep track of all your gigs and projects, and remember if you've been paid or not. Consider it a personal balance sheet. Now that everything is in one place, you can see if future gigs are as good as your previous ones.
Starting off in the green
There's no time like the present to get into the spirit of saving for the New Year. Sometimes it's as easy as monitoring your money on-the-go or setting goals for the coming year. Our top choice for the best money management app is Mint (opens in new tab). It's simple, easy to use, and you can have all your financial information at your fingertips. Plus, you can set personal goals to help pay down your debts or save for retirement. The best feature? Mint gives you alerts when you are close to or have gone over your budget so you can adjust.
Are you a freelancer or thinking about picking up some side work to pay down your debts? Tycoon (opens in new tab) can help you handle all of your side gigs in one quick and accessible place.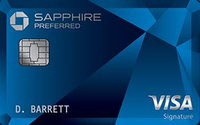 (opens in new tab)
With its sign-up bonus having just jumped to 60,000 points when you spend $4,000 in the first three months, now's the time to add the Chase Sapphire Preferred® Card (opens in new tab) to your wallet. Even better, future travel and dining purchases earn 2x points per dollar spent and it includes valuable travel benefits like primary car rental insurance. All of these extras make its $95 annual fee easy to justify.
Get the best of iMore in your inbox, every day!