ProWidgets for jailbreak takes multitasking to a whole new level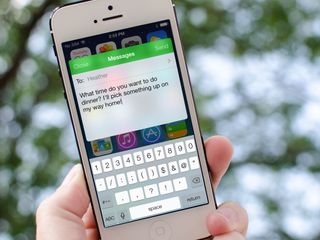 If you're iPhone or iPad is jailbroken on iOS 7 or above, ProWidgets should be the very next app you install on it. Why you ask? Because it takes multitasking and gesture support to a completely new level.
ProWidgets is a collection of apps that can be multitasked in completely different ways than before. By default ProWidgets gives you control over many native functions such as event creation, quick reply messaging, setting alarms, and much more. You can configure icons in Control Center, Notification Center, on your Lock screen, or use Activator to assign custom ones.
The rest of ProWidgets works as a stack of cards that you can manipulate and interact with. For example, invoke a gesture for quick reply messages and a card appears that you can start typing a message in. If that process is interrupted, ProWidgets minimizes this card on the side of your iPhone or iPad's Home screen until you're ready to finish up. You can drag these cards around and reorder them as you see fit. They'll remain until you complete the action or close them. By default they stack but you can unstack and organize them however you'd like.
Since ProWidgets lets you install other types of actions via URLs, the possibilities of what you can create with it is pretty much endless. It reminds me somewhat of the functionality offered by Launch Center Pro. If you use that, you should be right at home with ProWidgets. One of my favorites so far is the ability to launch a browser window with one gesture. This is extremely useful for times I want to look something up quickly without exiting the app I'm currently in.
It'll be very interesting to see where ProWidgets goes from here and how quickly developers and users alike start creating useful actions for it. The developer includes support for the following apps built-in to ProWidgets:
Messages
Mail
Reminders
Calendar
Browser
Notes
Alarm
Timer
Dictionary
A near future update should also include support for Spotify and Google Authenticator natively as well.
If you happen to check out ProWidgets, let me know in the comments what you think of it. Does it eliminate your need for other jailbreak tweaks or apps — and if so, which ones?
Get the best of iMore in your inbox, every day!
iMore senior editor from 2011 to 2015.
Great concept but sadly it's ridden with bugs still. When you set a time it comes up with an error stating the timer could not start. When you send an email it sends the iPhone into a crash and into safe mode. Also the browser crashes the phone into safe mode also from time to time. I had to uninstall it till the dev sorts out the issues. Sent from the iMore App

Hmm I couldn't reproduce that. What version of iOS are you on?

I like the idea. Hopefully, this is one of jailbreaks that Apple will *steal*. :)

It is very useful on an iPad with the big screen! There gonna be more apps supported for like Facebook and Twitter in future! However still a lot to do but on my iPhone is just not that big thing for me Sent from the iMore App