Say goodbye to internal "SuperDrives" with the latest MacBook Pro refresh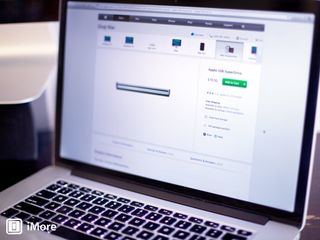 It's the end of an era. At Tuesday's iPad and Mac Event, Apple refreshed the MacBook Pro with Retina Display with Intel's fourth-generation "Haswell" Core processors and other enhancements. In the process, the company quietly put to bed the last remaining Mac computers that include an internal "SuperDrive."
For now, the "standard" $1,199 13-inch MacBook Pro - with SuperDrive - remains available to order through the Apple Store, but no mention of it is apparent on Apple's product web site (except for an unobtrusive link that I missed until it was pointed out to me). It's a legacy product, as well - untouched since it was last refreshed in 2012.
When Apple introduced the iMac in 1998, it shocked many for its absence of a floppy disk - indeed, the first Mac not to have a floppy disk drive as standard equipment, ever. At the time, naysayers in the industry thought that Apple had jumped the gun. Floppy disks had been standard issue on computers for years - a common delivery medium for software installers and an indispensible tool for "sneakernet" - the colloquial term used to describe physically moving files from one computer to another by copying them to a floppy.
But Apple doubled down, pulling floppy drives from all of its machines, eventually replacing them with "SuperDrives" - optical drives capable of reading and writing CD and DVD media.
SuperDrives remained a mainstay of the Mac product line until last year, but the first cracks in the armor appeared in 2008, when Apple introduced the first MacBook Air. The diminutive MacBook Air was too slender to accommodate an internal optical drive, and for a few years, anyway, it would remain an anachronism - the one Mac that didn't have any internal optical storage.
Fast-forward to 2011 and the Mac mini, which was refreshed mid-year and was the first Mac mini model (outside of Apple's server model) to lose the optical drive. Then in 2012 Apple introduced MacBook Pros with Retina Displays and iMacs, all of which got rid of the drives.
When the old "cheese grater"-style aluminum Mac Pro got discontinued earlier this year, that left two machines in Apple's product line with internal optical drives: both "standard" MacBook Pros.
Apple envisions its customers as less and less dependent on optical media thanks to the increasing availability of fast Internet connections. And the world has definitely moved in that direction - fewer of us rent DVD movies, we stream them from Netflix or rent them from iTunes and other services. Fewer of us buy software on disc, we download it from the Mac App Store and other services. Even as a backup and archival medium, optical drives are coming up short. With hundreds of GB to back up, you're better off using an external hard drive.
That's not to say there's no need for optical storage anymore, and that's why Apple continues to offer an external USB-based SuperDrive (the Mac works with any number of cheap commodity CD/DVD burners available from online retailers, too). But Apple's decided the optical drive is just no longer mandatory equipment. Design plays into every decision that Apple makes, too, so excising the drive makes it possible for them to build slimmer and smaller devices as well.
Now it's down to one last Mac with an optical drive: the entry-level MacBook Pro. And I bet that won't be around for too long. Without getting any sort of refresh, the $1,199 MacBook Pro is relegated to legacy model status and won't be long for this world.
Will we miss SuperDrives once they're gone for good? It didn't take us too long to adapt to life without floppy drives. I think we'll be able to handle this transition just fine.
What do you think? Do you still need to burn discs, or read optical media? Is Apple making as strategic error by getting rid of SuperDrives? Sound off in the comments.
Get more iMore in your inbox!
Our news, reviews, opinions, and easy to follow guides can turn any iPhone owner into an Apple aficionado