Silver iPhone 5s photo gallery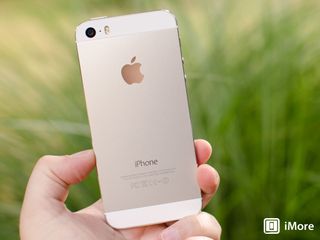 The silver iPhone 5s is almost as hard to get your hands on right now as the elusive gold model. Luckily I got to our local Apple Store early enough to snag a couple of the silver variants. Since we've already done a Space Gray iPhone 5s unboxing as well as a photo gallery, I'll skip to the good part, the actual phone itself!
The most notable differences externally are obviously the Touch ID sensor replacing the traditional Home button design. On the back side, the camera flash has been redesigned using what Apple calls a True Tone flash. It should ultimately create better looking images that are balanced more naturally in darker areas. We'll be the judge of that when we get around to our camera tests!
For now, enjoy browsing through the gallery below of silver iPhone 5s goodness!
iMore senior editor from 2011 to 2015.
Well done! Great shots!!! Random question--is the home button with Touch ID about the same size in total as the old home button? It looks like the button itself got smaller to make room for the TouchID ring so that the button area as a whole stayed the same.

Hmm I never really thought about that. It doesn't feel any different to me though size wise. It's a bit "clickier" than older models but I think that's kind of a good thing :)

your photos actually inspired me to go check it out, and it is a tiny bit smaller!

Just as blingy as the gold but 75% less bourgeois.
I like it.

silver is nice but I still want my gold

I like these photos. Very nice, although, I am still not a fan of the back of the phone - the bands at the top and the bottom really kill the sleek aesthetic.
Nice device. (I'm jealous) xD Sent from the iMore App

Huh, all this time I've been calling my phone a white iPhone. Who knew I was sounding so uncool?

The iPhone 5 was called white/silver according to Apple. Now they just seemed to simplify how they describe them and call it just "silver" :)

I think I am falling in love again... ;-)

man really want one but don't have a lot have money for one but at least i have a ipod touch so ya
Thank you for signing up to iMore. You will receive a verification email shortly.
There was a problem. Please refresh the page and try again.