Siri Shortcuts: Everything you need to know!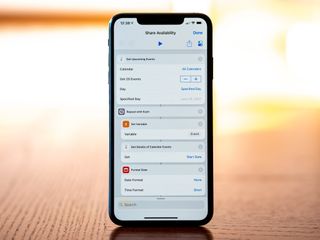 (Image credit: iMore)
Shortcuts is the name Apple is giving to quick actions across your apps on iOS, which either perform a task within the app automatically in the background or jump deep into the app to something you've might want to open. By mapping certain requests to a specific trigger phrase, you'll be able to better customize what Siri can do for you. Here's everything you need to know about Shortcuts.
What's new with Shortcuts?
March 26, 2019: Apple releases Shortcuts 2.2
Apple has released Shortcuts 2.2, a major update that adds actions for the Notes app. These actions allow you to create a note, append to a note, find a note, and show a note. This update also lets you pull numbers out of text using the Get Number from Input action, tapping the Library button now jumps to the bottom of your Shortcuts list, and the Travel Time action now offers more details, such as route name and arrival time.
The Shortcuts app is now available on any device running iOS 12. If you already have the Workflow app, it will change to Shortcuts when you update to iOS 12. If you didn't have Workflow, you can find the Shortcuts app in the App Store on iPhone and iPad.
July 5, 2018: Developers can now request access to beta version of Shortcuts app
Apple is now allowing registered developers to request access to the beta version of the Shortcuts application. Developers who are approved will be sent an email to join the TestFlight beta.
Shortcuts: What are they?
Once you have iOS 12, all you need to do to start using Shortcuts is perform the same tasks you'd normally do inside your apps – the main difference is that later, those actions will be surfaced outside the app as convenient Shortcuts to perform those tasks quickly again.
Shortcuts performing the task you're hoping to achieve in the background without opening the app. Shortcuts are triggered by either tapping a button surfaced in different places on iOS or by voice using Siri.
With Shortcuts, you'll be able to quickly go back to recent conversations or files, commonly-used places in the app, pre-filled information for things you do regularly, and more – what's possible will depend on the app's capabilities.
Shortcuts in iOS 12 will appear in three main places: - As suggestions, proactively presenting shortcuts to actions from apps based on usage - In Siri, triggered by your own custom voice commands - Custom-built shortcuts, coming later with the Shortcuts app
Your first encounter will likely be a Shortcut suggested to you proactively on the Lock Screen, Spotlight, or on the Siri face of the Apple Watch. You'll automatically be suggested tasks you do ofte based on appropriate activity you take on iOS – the information is securely passed from the app to the system for on-device analysis.
Once the system has detected Shortcuts, you can then set up voice triggers with your own custom phrases that can be spoken to Siri and launch off your Shortcut. These can be triggered via voice on iOS, but it'll even be possible on the Apple Watch, HomePod, and CarPlay too.
And soon, Apple will release a dedicated Shortcuts app that will allow even deeper customization and performing multiple actions in a row with one voice command or tap.
Suggested shortcuts
To get proactive Shortcut suggestions, people using iOS 12 just have to use their apps – once support is added, the system will surface the appropriate actions based on the activities taken in the app, making it easy to do the same thing again later.
Shortcuts might offer to take you back into an app to something you recently used or use often, like a playlist or file, or offer to complete a task in the app – developers can set up custom structures for their shortcuts if they don't fall into the default Siri domains already available.
Once a device is on the developer or public betas, Shortcuts like these begin working in the background – once you perform actions in apps that can be used as Shortcuts, the system will automatically suggest these Shortcuts to do tasks or open the app when appropriate (based on usage, time of day, & other signal). You'll start to see one-tap buttons to perform those shortcuts on the Lock Screen or while swiping down on the Home Screen to search via Spotlight.
The example used in the keynote was Siri recognizing that you've ordered from the Philz app every morning, then preemptively sending you a notification the next morning asking if you'd like to place the usual order. But these proactive shortcuts can be simpler too, like showing a button to contact the person in your most recent text thread when you swipe down on the home screen to search via Spotlight.
This one part of shortcuts gives Siri a lot more smarts – she's able to recognize the actions you're taking and automatically display these shortcuts, so you don't have to open the app and do it yourself every time or necessarily set up all these shortcuts in advance. But once you've seen the Shortcuts enough, you have the power to make them even more useful and add custom voice commands.
Custom voice commands for shortcuts
Once you've performed enough actions for the system to find as shortcuts, you can go to Settings > Siri & Search and add custom voice commands for any Shortcuts you want to use with Siri to kick off that action again later.
When you see an action you want to create a Shortcut for, tap on it or the plus button next to it and you'll be taken to a popover where you can speak your command. Siri will listen, save your command, and add it to your Shortcuts list – then, anytime you want to run the action, just speak your command to Siri and you'll be taken to the corresponding app.
This feature is huge, putting the power of how you speak to Siri into your hands and letting you customize the words your assistant is looking for. Instead of hoping the assistant can magically know what to do based on some phrase you utter, you can have your own control phrase and have your phone do exactly what you want it to do.
Developers can also add in-app support for suggesting a task become a shortcut, so when you finish doing something useful, there's a one-tap button to create your Shortcut and add custom voice command right there in-line. Here developer can suggest phrases, but the choice will ultimately be up to you.
Plus, developers can surface even more suggested actions in the Siri settings later, so people can use actions they find relevant or take advantage of common use cases, even if they haven't done that task yet.
Importantly, this is all private to your device – the OS identifies and makes actions available based on each app's declared intention for that activity. The app notices your activity, shares it to the system, and based on clear guidelines iOS passes the action back to the app when your shortcut is triggered. This keeps your experience secure around Apple's app-centric model – Siri just uses the shortcut to connect to the action in the app, and the app executes the task itself.
How can I use shortcuts now?
Shortcuts are most impressive not only because of their deep capability and customization, but because they already work on Apple devices where the same apps are supported. Shortcuts will start for many people on their iPhone, but they work on iPad, HomePod, and even CarPlay – setting up custom voice commands for your Shortcuts can go a long way quickly if you're deep in the Apple ecosystem.
Apple Watch will also have its own Shortcuts support, either triggered by voice or launched from the Siri watch face. These will execute tasks in the background the same as the iOS shortcuts, plus will allow opening into Apple Watch apps to perform the actions.
This could be very important for making the Apple Watch's potential more accessible, surfacing actions you'd normally do with your phone right on the watch, but also making Apple Watch apps themselves more useful and easier to take advantage of.
The Shortcuts app
These first main features of shortcuts are already available in the developer betas (and likely the upcoming public betas), which means anyone with an Apple device can start customizing Siri more than ever before.
But that isn't the limit of Shortcuts. The dedicated Shortcuts app, not yet available, promises the ability for users to customize the entirety of their shortcuts, allowing you to string together your shortcuts to create powerful multi-step shortcuts that take advantage of multiple apps and features you can use with one tap or a quick phrase spoken to Siri.
Following in the footsteps of Workflow, which was purchased by Apple last year, the Shortcuts app will allow you to kick off a series of actions and execute your tasks. But the main difference is that, with the power of the Shortcuts' background capabilities, these will run smoothly in the background instead of showing the process step-by-step, even accessible by voice.
In the keynote, Apple suggested you'd be able to set up a shortcut so that you arrive home and turn on the lights, play music, and send off a message, all from one voice command (or a tap).
It seems from the visuals of Shortcuts that it will maintain many if not all of the features that Workflow had on iOS (which is still currently available to download, if you want to try the drag-and-drop actions and see what's possible).
We'll have to wait until the Shortcuts app is released – I hope to see this within the beta testing period so current developers can test their apps in the larger context of Siri and iOS, so Workflow fans can rest easy, and also so maybe we'll see new apps pop up that could take advantage of Shortcuts in new ways.
Shortcuts for all
When potentially every app integrating with Shortcuts, and users getting control of how they use their voice assistant, it seems Shortcuts will push Apple's ecosystem integrations further and change the way people interact with their devices.
Already the Shortcuts will work with Siri on other Apple accessories like HomePod, Apple Watch, and even in cars with CarPlay.
The opening up any app's actions to quick suggestions by the system and integration with custom voice shortcuts in Siri should open up a world of opportunity – it's exciting to imagine the possibilities. What used to be many taps on a small screen can soon be done with a quick few words spoken to Siri or automatically be surfaced to you in the moment.
Along with new features like Screen Time, Apple users can change from using the devices more and more to using the devices smarter, empowering each person to get more done in their own way while spending less time doing it.
The real question is, how will you take advantage of it?
Check out my new YouTube channel where I cover all the ins and outs of Siri Shortcuts.
Master your iPhone in minutes
iMore offers spot-on advice and guidance from our team of experts, with decades of Apple device experience to lean on. Learn more with iMore!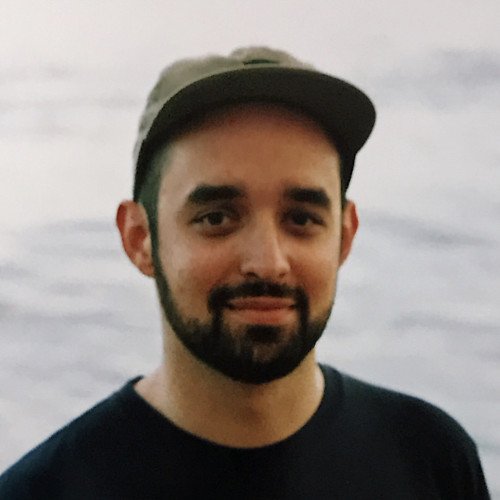 Matthew Cassinelli is a writer, podcaster, video producer, and Shortcuts creator. After working on the Workflow app before it was acquired by Apple and turned into Shortcuts, Matthew now shares about how to use Shortcuts and how to get things done with Apple technology.
On his personal website MatthewCassinelli.com, Matthew has shared hundreds & hundreds of shortcuts that anyone can download, plus runs a membership program for more advanced Shortcuts users. He also publishes a weekly newsletter called "What's New in Shortcuts."