Smart Cover security flaw allows limited iPad 2 passcode bypass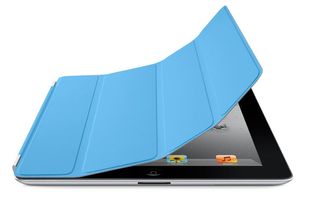 A potential security flaw involving the iPad 2 on iOS 5 and Apple's Smart Cover's ability to bypass the Passcode Lock is making the rounds this week.
A temporary solution here would be to simply disable Smart Cover unlocking from within the Settings app on your iPad 2. This is the latest in a series of Siri, Camera and Photo Stream related security issues with iOS 5. Here's hoping Apple directly addresses them with an update soon.
Source: apfeltalk.de via 9to5Mac
Andrew Wray is a Salt Lake City, Utah based writer who focuses on news, how-tos, and jailbreak. Andrew also enjoys running, spending time with his daughter, and jamming out on his guitar. He works in a management position for Unisys Technical Services, a subsidiary of Unisys Corporation.
They forgot to mention that with this flaw you can kill apps running on multitasking and also delete installed apps.
This can be a damage. Imagine losing all your apps local data. Not good at all!

Ummm, no. Apple does not need to address anything. As stated, convenience/ease of use and security fall on opposite ends of the spectrum. You cannot have one completely secure, but still give maximum convenience.
If the user wants full security, they need to be willing to sacrifice convenience. No two thoughts about it.

Hmmm...or perhaps just turn the feature to unlock it with the smart cover off. It's not a flaw, it's a choice. Or you know, an even better idea, don't leave hundreds of dollars of electronic equipment with your personal data on it around for people to mess with in the first place.

Uhh, I MUST be the one only who doesn't have this flaw. Even with the pass code on, it will ask for the pass code to regain access, with the smart cover on or off.

yea, my ipad 2 also asks for password when i open my smart cover

Oh don't worry.. I'm sure Apple will come up with a bumper case for that... lmao.
Thank you for signing up to iMore. You will receive a verification email shortly.
There was a problem. Please refresh the page and try again.