The WiZ Luminaire Pole Floor Light offers great, customisable smart lighting options in an affordable package, but some parts of its set up are a real headache.
Pros
+

Great lighting options

+

Relatively affordable

+

Joyful presets
Cons
-

Near impossible to use the height extender

-

Cable management creates instability

-

Can't set two separate colors manually
You can always trust iMore. Our team of Apple experts have years of experience testing all kinds of tech and gadgets, so you can be sure our recommendations and criticisms are accurate and helpful. Find out more about how we test.
With smart home products quietly making inroads into many houses, it's not unusual these days to see smart bulbs popped in lamps and ceilings. But it can get pricey when you start looking to spruce up your interior design plans with some decorative smart lights like strips and wall panels.
The Wiz Luminaire Pole Floor Light is a good option if you're looking to add an app-controlled glow to a corner of your home then, offering customisable lighting settings on a relatively tight budget from a trusted brand. Its standing pole design is attractive, but setting it up in some configurations can be a pain. The end result is just about worth the hassle though.
WiZ Luminaire Pole Floor Light: Price and availability
The WiZ Luminaire Pole Floor Light is available now, priced at $119.99 / £119.99. That's a fair price for what's on offer here, and though smart, app-controlled floor lights can be found slightly cheaper from other brands, they don't come with the same solid reputation that WiZ has, as it's part of the same Signify lighting group that is also responsible for Philips Hue.
WiZ Luminaire Pole Floor Light: What's good?
The WiZ Luminaire Pole Floor Light is great if you want to quickly jazz up a corner of your home with controllable, colored lighting. It syncs over Wi-Fi with an app (or a smart home voice assistant like Google Assistant or Amazon's Alexa), and can either stand vertically in a provided base, or can be laid down horizontally on a surface. A recessed on-off button sits on top, should you want that physical touch in a voice-and-app commanded world.
It's simple in its design — it features a dual-zone LED RGB lighting setup that can be set to millions of different colors, with the light sat in a white, roughly-cylindrical plastic casing, which clips into a circular white plastic base stand. An optional extension piece raises the overall height from 112cm / 44.2 inches to 150cm / 59 inches, and the base itself is optional too (the power cord feeds directly into the light strip), meaning you can place it horizontally somewhere if that suits your setup better. So, as well as being a corner lamp, it could act as bias lighting for a TV, or to add a glow on top of a bookshelf, for instance. It's light enough to be placed high up with relative safety, too.
That plastic casing around the rear is matte rather than transparent, and that's great for angling the glow of the light where you'd like it most. So for example, you could place it next to your television, but turn it slightly so that the LEDs beam only against a wall, rather than directly toward you and disturb your viewing session.
It can go very bright with a maximum lumen output of 1080, but not enough to light a room single-handedly. Place it in a reading corner and it'll light your pages just fine though. With a quoted lamp lifetime of 25,000 hours, you should get many years of use out of it, too. However, note that there's no easy way of opening the lamp up to replace anything should something go wrong.
The WiZ Luminaire Pole Floor Light pairs with an iOS and Android app over Bluetooth or Wi-Fi. Offering a deep amount of customisation settings (even if the app's presentation is a little bit utilitarian) it'll let you do everything from adding the Wiz Pole Floor Light to room scenes, sync it with automated multi-device commands, as well as simple settings like changing its colors and brightness, adding it to wake up cycles, and even changing the speed with which it cycles through set colors.
It's lovely to look at when in action, and the built in preset light settings, made up of millions of possible color combinations, are a treat. 'Fireplace' is a personal favorite, with the two zones alternating between warm yellows, reds and oranges, to give off a cozy glow. But it's equally easy to set the lamp to a cool white for helping with concentration too. Custom configurations of shades can be saved to the app for quick and easy access, and I've not had a single connectivity issue with the WiZ Luminaire Pole Floor Light after several weeks using it.
WiZ Luminaire Pole Floor Light: What's not so good?
Though its relatively simple to set up the WiZ Luminaire Pole Floor Light in its default configuration, which sees the light strip clip into a circular base, and a power cable drawn up through it to a socket on the base of the lighting unit, the package also includes a plastic extender that raises the base of the light a few inches higher above the ground. It raises the overall height from 112cm / 44.2 inches to 150cm / 59 inches.
I liked the idea of using it, as it would have brought the light in line with where my TV sits on its AV stand, but it proved a nightmare to use. I simply could not thread the power cable up through the base, through the extension unit, and then into the light without one element falling off, or the cable popping out. After an hour of attempting to use it, I gave up and settled on setting the light at a lower height, which was easy by comparison.
For those that do manage to feed it through, it's worth noting you've got around seven feet of power cable to play with, with the extension included. That's a reasonable length, but may prevent some bolder placements, and will need to keep the light within that range. But if you're using the included base plate, the built-in cable management is too shallow to reliably hold the cable in place, and with the cable having to run under and through the base plate, it can sometimes end up sitting outside of the cabling gulley, leaving the lamp resting on the cable unstably.
It was frustrating also that, despite there being many customization options within the app, you can't manually set two different colors for the two different lighting regions of the Pole Floor Light. The presets show that it is possible, but it's a feature locked into them, so it's a shame this additional layer of control wasn't handed over to users, too. If combining multiple shades is your thing, competing similar lamps offer many more color segments to tweak, too, rather than just the two zones.
It's also worth noting that while Amazon Alexa and Google Assistant are supported by the WiZ Pole Floor Light, you won't be able to use the Apple Home app and HomeKit smart with it — not immediately at least. You can still use the iOS and iPad OS apps and set up Siri Shortcuts that work with the light, but for the time being, you'll have to wait for an update to the light that will bring support for the Matter smart home standard before Home and Homekit functionality is fully realized. The over-the-air upgrade is expected in the coming months.
WiZ Luminaire Pole Floor Light: Competition
WiZ isn't the only company making vertical app-and-smart-home controlled LED lights. Govee is aggressively pricing its way into the smart home market, and its Govee RGBICW Smart Corner Floor Lamp offers similar functionality at a slightly cheaper RRP price — though Govee products very regularly can be found at a discount. That particular model also offers more granular control over the colors displayed, giving you access to 14 separate zones to tweak, compared to the Pole Floor Light's two (which you can't manually define separately, anyway).
However, I'll caveat that with some personal experience that Govee lights I have used in the past have been less reliable than WiZ's devices, with the Govee light strips I've used failing to be found by my smart home network, getting stuck on certain lighting patterns indefinitely, and in one stance failing to turn off entirely unless removed from the mains. So mileage may vary here.
WiZ Luminaire Pole Floor Light: Should you buy it?
Buy it if…
You want to jazz up a corner of your room with smart lighting
You want to be able to customize the way the light looks and behaves
You're happy working with Siri Shortcuts until the Matter smart home standard rolls out, or an Alexa or Google Home smart home interface
Don't buy it if…
You want to make use of the extension element — it's too finicky to recommend using, in our experience
Your smart lights must integrate with Apple Home and HomeKit standards today
You want greater control over color combinations
WiZ Luminaire Pole Floor Light: Verdict
I wanted to love the Wiz Luminaire Pole Floor Light as much as I enjoyed the company's previously-reviewed product, the WiZ Luminaire Mobile Portable Light. But where that smart lantern's features were unique and easy to set up, the Pole Floor Light can at times frustrate.
While it gives off a lovely glow from its preset options, and it's priced well and has stable connectivity, it's let down by a lack of full customisation options over its color zones, and an infuriating extension piece needed to raise its height. We'll let it off for its lack of HomeKit and Home app support for now, knowing that Matter support is on the way, but it's a shame Apple support isn't better represented here by default too.
It's still a great lamp once set up, and I've enjoyed using it to change the mood of a room. But its few flaws hold it back from a whole-hearted recommendation, and inclusion in our best HomeKit smart lights selection.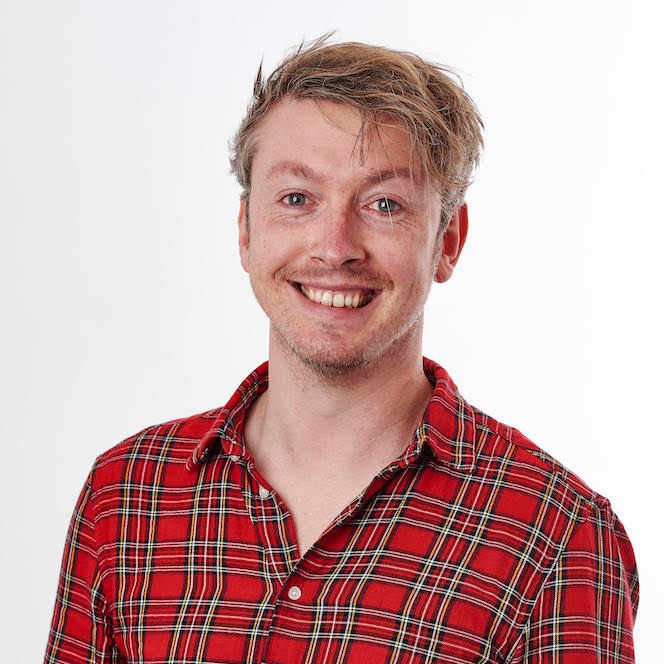 Gerald Lynch is the Editor-in-Chief of iMore, keeping careful watch over the site's editorial output and commercial campaigns, ensuring iMore delivers the in-depth, accurate and timely Apple content its readership deservedly expects. You'll never see him without his iPad Pro, and he loves gaming sessions with his buddies via Apple Arcade on his iPhone 14 Pro, but don't expect him to play with you at home unless your Apple TV is hooked up to a 4K HDR screen and a 7.1 surround system.
Living in London in the UK, Gerald was previously Editor of Gizmodo UK, and Executive Editor of TechRadar, and has covered international trade shows including Apple's WWDC, MWC, CES and IFA. If it has an acronym and an app, he's probably been there, on the front lines reporting on the latest tech innovations. Gerald is also a contributing tech pundit for BBC Radio and has written for various other publications, including T3 magazine, GamesRadar, Space.com, Real Homes, MacFormat, music bible DIY, Tech Digest, TopTenReviews, Mirror.co.uk, Brandish, Kotaku, Shiny Shiny and Lifehacker. Gerald is also the author of 'Get Technology: Upgrade Your Future', published by Aurum Press, and also holds a Guinness world record on Tetris. For real.