Sonos files to go public, expected to make $1 billion in revenue in 2018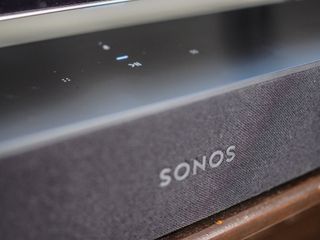 On Friday morning, July 6, Sonos officially filed to become a publically traded company.
Sonos will be traded on Nasdaq as SONO and plans on raising as much as $100 million leading up to its IPO (initial public offering). However, as noted by MarketWatch, "that amount was estimated as a placeholder amount."
As for Sonos's performance, things are looking good for the company. There was a total net loss reported of $14.2 million for its fiscal year in 2017, but that's down considerably compared to a net loss of $38.2 million for its fiscal 2016 year. Going back all the way to 2015, Sonos saw a loss of $68.8 million.
Moving over to revenue, Sonos has generated an impressive $992.5 million for its fiscal 2017 year which is up quite a bit from the $901.3 million and $843.5 million it saw in 2016 and 2015, respectively.
As for when Sonos will go public, MarketWatch once again notes that:
Get the best of iMore in your inbox, every day!
When Joe isn't acting as the News Editor for Android Central, he can be found helping out with articles here and there at iMore. He was last spotted at Starbucks surrounded by peppermint mochas. Have a tip? Send an email to joe.maring@mobilenations.com!