Viber calling and messaging service hacked, 200 million phone numbers, IDs, IP addresses potentially compromised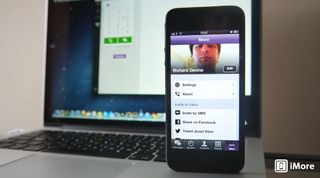 Following just days after Tango's servers were compromised, the Syrian Electronic Army(SEA) has hacked another calling and messaging service, Viber. E Hacking News is reporting that this time SEA was able to acquire a partial database backup containing phone numbers, UDIDs (Viber generated, not Apple UDIDs) and IP addresses, among other user information for some of Viber's more than 200 million subscribers.
In addition to the database, SEA was also able to deface Viber's support page. The defaced page told visitors that the service was designed for spying and tracking, but has since been taken down. The hackers also told E Hacking News that they still have access to the system and have deleted the Viber system that was used for managing accounts.
TechCrunch has posted an official response from Viber. It reads in part:
Another statement elaborated further on the types of data that were compromised:
Viber also responded to accusations that their service was for spying:
If Viber's reports are accurate, while it may be distressing to see some of the company's systems breached, it should be at least somewhat reassuring to users that their truly sensitive information was not compromised. While Viber's word may not be enough to go off for many users, the Syrian Electronic Army has yet to provide any evidence to the contrary.
Canonical was hit too, though I haven't read if SEA was involved. Sent from the iMore App

C'mon! Didn't they see it coming after Tango?... Conspiracy theory? A mole in the development center? Makes me wonder how protected are the other big messaging services.
Thank you for signing up to iMore. You will receive a verification email shortly.
There was a problem. Please refresh the page and try again.