T-Mobile details new Simple Choice plans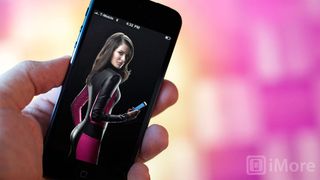 T-Mobile USA just announced that the iPhone is coming to their network on April 12, and they also provided details on their new Simple Choice plans that cover their new LTE network. Plans start at $50 per month for one line that includes unlimited talk, text, and web with 500MB of high-speed data. T-Mobile is also offering plans for 2GB and unlimited high-speed data.
There are no overage fees if you exceed your allotted data amount on the 500MB and 2GB plans, though you are throttled until your next billing period begins. These plans, along with T-Mobile's iPhone pricing, mean that a single user would pay up to $90 per month for an iPhone 5 with unlimited high-speed data.
Do you like the look of these plans? Has it got you considering a switch to T-Mobile, or will you have to wait and see their LTE coverage first? Let us know in the comments below.
Source: T-Mobile USA (opens in new tab)
Joseph Keller is the former Editor in Chief of iMore. An Apple user for almost 20 years, he spends his time learning the ins and outs of iOS and macOS, always finding ways of getting the most out of his iPhone, iPad, Apple Watch, and Mac.
NOPE! T-Mobile coverage in the Seattle area (where the US headquarters is for the company) is still shotty, at best! There's not a snowball's chance in hell that I would give up my top tier VZW coverage for bottom tier T-Mo coverage.

Yeah I agree. I love T-Mobile as far as their policies and plans but their coverage is way below par these days. VzW is loads better and worth the extra money and annoyances from the way they operate.

The only real value is if you use a ton of data in a month, or of you plan on keeping your phone more than the 20 months to "pay it off"
Example. Verizon share everything plan. 4 GB data. Two smartphones. $150
Tmobile is $140. Which would drop to $100 if you keep your phone longer than 20 months.
Depending on your corp discounts, could be a wash (I have a larger discount on Verizon)
I like the move though. Would like to get a $40/month discount after 20 months (ironically the same time AT

There's also value if you, like me, purchased your iPhone 5 straight up, but still get to pay the subsidized monthly plan amount with Verizon. I hope this catches on. I'd love to have TMo or Sprint in my area.

Waiting to see coverage map of LTE service.

So funny how all the experts have talked about how much more momentum Samsung has then Apple, when Apple didn't have one phone available on the carrier T-Mobile. Apple's done more harm to their momentum than the competition with the slow to fade exclusivity.

"along with T-Mobile's iPhone pricing, mean that a single user would pay up to 90 dollarsper month for an iPhone 5 with unlimited high-speed data." Same as Verizon. Better pricing for the device, though I'm sure all prices shown here are for only 16gb models.

Is your math correct? You said a single user would pay $90 for unlimited data, but wouldn't it be $70 (50$ base plan, plus 20$)? EDIT: I apologize you are including the 20$/month payment for the iPhone, that is what makes their plan as expensive as everyone else (unless you are someone who likes old phones).

The saving really comes in when adding a second line. I pay nearly $200 after tax to ATT for two iPhones with 2GB each. If I went with T-Mobile I would drop to $161 (including guesstimated tax).

$200? For two lines? That's nuts I would look into that

You might want to talk to AT&T on that. My fiance and I have 2 line with unlimited talk and text and 6gb's of data shared for like $160 a month with taxes.

A year later than I thought T-Mobile would get the iPhone, but finally here it is. Not going to make me switch, but gives all the complainers about their carriers one other place to go to now

All depends on the coverage map. Moved to Verizon from AT

I got my iPhone 4s from At&t for $100 then paid my ETF $350 and Unlock code from eBay $20 = $470 and I'm with T-Mobile $60 a month
My with is still with At&t with her iPhone $200 and paying $130 unlimited talk & text with 3g of web and with her company discount and after discount = $110 now $280 ETF and unlock code from eBay $20 = $500
With T-Mobile new plans I'm going to pay $100 and no activation fee with my wife's discount $85 and saving of $85 a month
My Wife's ETF $500 with my saving just over 5 months everything will be paid off and oh yeah i'm not on contract
What is At&t upgrade fee if we were to upgrade $36
My internet on my 4s has been faster than my wife's 5 on At&t

You paid way too much for unlocks on eBay. The most I ever paid was $1.50 per unlock. You gotta take the time to scope some out.. Plus if you pay your ETF its free by calling AT&T (assuming you have no holds on your account)

Wish we had plans like this in Canada. The CHEAPEST plan you can get is $50 a month, comes with 120 mins of talk time and 100 Mb of data. Canada has the WORST wireless options out there. This is because the market is dominated by three players who have a strangle hold on the politicians and have been able to prevent competitors from entering the ring. So frustrating.

What is meant by "unlimited talk, text, and web", but also having a 500MB data cap. How do you separate "unlimited web" from the data limit?

After you use 500MB, your data is slowed to EDGE speeds for the rest of the billing cycle

I'm enjoying what T-Mobile is doing with their new plans and I hope they catch on and/or bring the other companies' plans down in price. My favorite is think..$80 for 6.5G and unlimited talk/text. I will definitely switch to T-Mobile if this stays alive by the time I get the iPhone 5S or I win this contest. I'll switch in a heart beat. I'm sick of Verizon.

That is a pretty good value, especially if you're someone who just buys their phones off contract. Also it is very nice that your monthly bill doesn't stay at the higher price once you pay off your phone. That's something none of the other carriers seem to bother with. Now I am really gonna have to crunch some numbers and see what canceling my contract would cost. I'd love to get back to T-mobile and support the good guys.

They have to get better coverage to be competitive. I wish them well!

I'm glad that Tmo finally got iPhone 5 :-)
But like mentioned before, coverage must improve. I switched from AT&T to Verizon because AT&T never deployed LTE in my area

Iphone is will be One of T-mobile's most Grossing Plan because of its High Speed Internet and Unlimited Talk and Text, Great!

these plans are ok. i am just happy about their roaming plans

It seems this equalizes the playing field for carriers (at least device wise). Now for T-Mobile to work on coverage...

I just noticed that the black iPhone 5 in the picture is showing "E" for Edge, which is 2G. Not exactly the best advertisement for T-Mobile. Might want to fix that... It's funny because until recently, Edge was all T-Mo had in my area, so my old unlocked iPhone's screen usually looked just like that (with "T-Mobile" and "E" at the top). Tho now they've improved a great deal and finally have HSPA+ 42, which is pretty impressive (faster than AT&T's LTE in my area _and_ my Wi-Fi at home).

50$ a month is pretty solid I think. I'm fortunate enough to have my unlimited data AT&T pan for 30 a month with a 40$ voice plan and no text plan. That comes to 70 and with my work discount is low 60's every month. I rarely go anywhere near 500MB in a month (mostly because I'm always on wifi) so 50$ is pretty awesome. Then again, if TMobile has crap coverage or no coverage than even 1$ a month for free everything wouldnt be worth it. Need something that works!

No service by them where I live. But do think 4 in market better then 2 in market
Thank you for signing up to iMore. You will receive a verification email shortly.
There was a problem. Please refresh the page and try again.