T-Mobile sees Q4 slump, blames everyone else having an iPhone 4S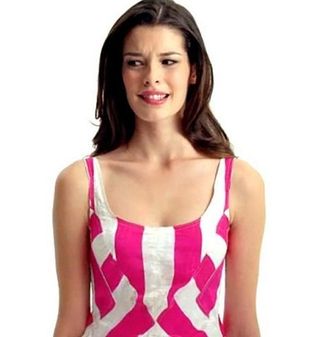 T-Mobile had a rough final quarter of 2011, and openly pointed the finger at iPhone 4S launches on AT&T, Sprint, and Verizon as the cause. Total revenues at T-Mobile were $5.2 billion, down from $5.4 billion in Q4 2010, and customer losses amounted 526,000 for the quarter, compared to a 23,000 customer loss at the same time last year. Here's some of the more detailed financial information.
Adjusted OIBDA increased by 4.3% year-on-year to $1.4 billion in the fourth quarter of 2011, adjusted OIBDA margin improved 2 percentage points year-on-year to 31% in the fourth quarter of 2011
Branded contract losses improved through the third quarter of 2011, however the launch of the iPhone 4S reversed this trend to a branded contract customer loss of 706,000 in the fourth quarter of 2011
Strong branded prepaid additions of 220,000 in the fourth quarter of 2011, primarily due to continued success of unlimited Monthly 4G prepaid plans
Service revenues down 2.7% year-on-year to $4.6 billion in the fourth quarter of 2011, due to branded contract customer losses and revenue effects from the shift to unlimited Value plans
Branded contract ARPU increased $2 year-on-year to $58 in the fourth quarter of 2011, mainly driven by an increase in data ARPU
Branded Data ARPU increased $2.70 year-on-year to $16.50 in the fourth quarter of 2011
T-Mobile USA is reinvigorating its challenger strategy, which includes a major network modernization plan to launch LTE in 2013
On December 20, 2011 T-Mobile USA's proposed sale to AT&T, Inc. was terminated; due to the termination of the sale near year-end, T-Mobile USA's annual impairment assessment of indefinite-lived assets is still ongoing
It's a little crazy that a single phone can put this much of a dent into a carrier, but T-Mobile has been bottom of the U.S. carrier food chain for some time now, and with the AT&T deal completely fallen apart, there's going to be no easy way out of the slump. I'd love to see an AWS-capable iPhone, namely so I could use one up here in Canada on Wind Mobile, Videotron, or Mobilicity 3G networks, but if T-Mobile can't offer Apple enough customers to make it worth their while, then I don't see it happening any time soon.
Source: T-Mobile (opens in new tab)
Editor-at-very-large at Mobile Nations, gamer, giant.
I have a friend who works at kiosk in Costco that sells phones from the four big carriers and he couldn't convince many people to go to tmobile because they heard about the impending merger between them and att. So it's probably that as well. Maybe now that it (thankfully) fell through they might see some increases.

Or it could be because their customer service sucks..

yea because AT&T's customer service is superior to none...come on! I've had bad experiences with Tmo's customer service, but I've also had worse experiences with the other three. The Iphone would really pickup Tmobile from where its at...if it wont gain it any new customers it will for sure keep its current customers instead of loosing them. Regardless of how many customers Tmobile can offer Apple it shouldn't really matter. Apple needs to be on all 4 major carriers, because its the major reason why Android took some of the Iphones market shares. while the Iphone was on 1 carrier Android was all over the place, more accessible to the customers.

No I am toally with him. I have t-mobile sadly and the customer service blows. I wouldnt know if its better compare to at&t but it sucks at the 4 stores around baltimore.

Now that AT&T had to pay a lump sum to tmobile for the merger not happening, couldn't tmobile buy into the iPhone like sprint had to? I think that's all they have to do, I don't think they have to have enough customers, just enou for a large order of iPhones. I'd consider switching to tmobile if they had the iPhone if their rates beat everyone else's.

their rates do beat everyone else's and that's whats frustrating I have three lines on one account all with data attached to it my brother inlaw has the same amount of lines on his ATT account with only two lines with data and he pays up to 60 dollars more than me a month. imagine the Iphone coming to Tmobile, with its better cheaper rate plans? it will defenetly bring in customers like you in..no question

T mobile's network is far better than AT&T's. It is surprising how a horrible company like ATT is even in business.

I don't know what u smoking, but I think it's getting to ur head. T mobile better than AT&T? U really crazy, r maybe u meant to say that they r slightly better than sprint.

Tmobile is better? Huh maybe your neck of the woods they are. But everywhere else they suck. With their fake 4g and sh*t. Pleeaasse

I totally agree, AT&T really sucks no plan should still continue to sell based on minutes....thats outrageous

Wow, fantastic blog foramt! How lengthy have you ever been running a blog for? you make running a blog look easy. The total look of your site is fantastic, let alone the content!

Let's look back, in the not so distant time-travel device called Google Search... THIS quarters numbers AND last quarters LOSS OF CUSTOMERS is EXACTLY the same number (close).... SO, if they stay on a trajectory like this, they'll be OUT OF CUSTOMERS soon... HA!
Given that T-Mumble has the WORST MARKETING ORGANIZATION on Earth and the WORST CMO in the history of mankind - still, maybe that's the strategy!!! Kill it all and start over??
These people are morons if they think Apple is going to lift a single finger to help them unless it's to purchase their spectrum at garbage dump prices and scrap the rest...
CLUE FREE...

I imagine they laid off most of their remaining marketing guys because of the merger. So they can only go up from here, right? Right? :)

I had to add one more thought here.. At the beginning of the piece it high-lighted an '8' point important list of metrics they spew. The gotcha here is that the folks spewing these 'business reporting metrics" lend these construct in their internal thinking model, but only apply in about 100 or 150 offices anywhere on earth. People outside those offices, that actually have to decide if a carrier's offerings are worth anything to them personally or not, DOT NOT CARE WHAT THOSE 8 business metics mean nor should they.
Humm and his CMO, present that wall of blabber to the Germans and it means nothing to me. OR, any one else. What they haven't, won't, are frightened to try, or simply don't know how to do is drive to Cupertino, WITH BLANK SHEETS OF PAPER, AND FIGURE OUT WHAT APPLE WANTS. Could you do a deal, no doubt, but this on-going search for the golden staff of T-Mumble marketing 'believing Apple begging them to support Apple' is just over the next horizon is like Ron Paul opening his mouth - DELUSION SPEW...
GET YOUR HEAD OUT OF YOU BACKSIDE TMO FOLKS OR CLOSE. What your doing now has 'going out of business plan' stamped all over it... START OVER.

flats sharps & naaurtls are called accidentals. The word accidental, I just want to make sure I'll understand it when it shows up in music. what will it look like? It probably sounds dumb, but I really want to learn everthing about reading music.I am printing out 2 or 3 lessons at a time and trying to learn them.

One of things that could help would be enabling HSPA+ on their 2100mhz bands. This would allow fed up customers of AT&T to bring their IPhones with them to t-mobile and not get stuck on edge speeds. I personally would love to bring my World/Quadband Phones over to T-Mobile and get 3g speeds.

I think the i4S is just an excuse for T-Mobile. Yes, it had an impact, but I think the whole "Let's sell out to AT&T" had a bigger effect. A lot of people saw T-Mobile as going away (some of whom originally went to T-Mobile because they hate AT&T and Verizon), so they might as well renew with someone else. Why stay with a carrier that won't be around, etc.

I was there a few times. I came over from Chicago USA. The tour is excellent!!! The Island is uanvlieebble! The atmosphere is very friendly! The scenery is unforgettable! I recommend it to everyone. Alex Mazur

I almost ended up with T-Mobile in December of 2010, but they couldn't get me a Nexus S or the MyTouch 4G at that time on the day in question, so I went with Sprint. Already have an iPhone 4S on Sprint. Don't see leaving Sprint any time soon.

Da Azercell vseqda vpredei,vot daje perviy otkril blog.Ya bi ochen xotel posetit vashi konfransi,kak mne tuda popsat? esli pomojete budu rad
Get the best of iMore in in your inbox, every day!
Thank you for signing up to iMore. You will receive a verification email shortly.
There was a problem. Please refresh the page and try again.