Using T-Mobile and stuck with one bar at home? A signal booster can help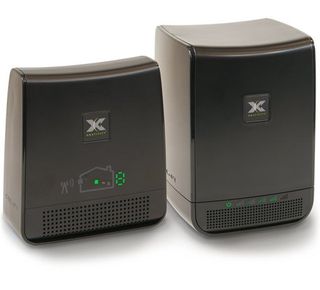 After a long dry spell, T-Mobile USA is once again providing signal boosters to customers who meet criteria for the devices. A signal booster can amplify a weak cell signal to make it easier to use your cell phone in your home. What's more, the signal booster is offered to qualifying customers for free.
T-Mobile's made great strides over the past year to build out their wireless network. There are still some weak spots, however. Until T-Mobile gets its towers operating at 700 MHz (expected later this year) — and until customers upgrade to phones that support LTE Band 12 — building penetration is going to be limited, as well. So if phone service is weak in your house, what should you do?
Up until 2013, T-Mobile offered certain postpaid customers the ability to acquire a signal booster manufactured by Nextivity called Cel-Fi. The device comprises two pieces: a window unit that sends and receives the cell signal and a coverage unit, placed elsewhere in the home. The Cel-Fi takes an existing 3G or 4G cell signal and amplifies it, enabling you to make and receive phone calls within a coverage area of about 13,000 square feet.
T-Mobile stopped offering signal boosters as the company revamped and built out its network. Additionally, the Cel-Fi device maker, Nextivity, worked on a new version that supports additional radio frequencies T-Mobile now depends on. Now that device is shipping, according to information posted on the Cel-Fi web site, with availability beginning at the end of May, 2014.
This works different than the AT&T 3G MicroCell, a "mini cellular tower" AT&T offers to some customers with weak signal strength in their home. The MicroCell connects to your broadband Internet service; the Cel-Fi operates using existing cell service. As a result, you do need at least one bar of 3G or 4G service from T-Mobile somewhere in your home to connect.
If you're a T-Mobile "postpaid" customer, and if you have only one bar of 3G or 4G service in your home, you may want to give T-Mobile customer service a call to inquire about obtaining a signal booster. T-Mobile makes them available to customers who meet specific qualifications (what those qualifications are is a bit of a mystery; they don't list them on their web site).
If, for whatever reason, you're not able to get one from T-Mobile, you can consider buying one from Nextivity yourself, but be prepared to pony up $575 for the privilege.
Master your iPhone in minutes
iMore offers spot-on advice and guidance from our team of experts, with decades of Apple device experience to lean on. Learn more with iMore!