Verizon and Sprint pre-order times for iPhone 5c out in the wild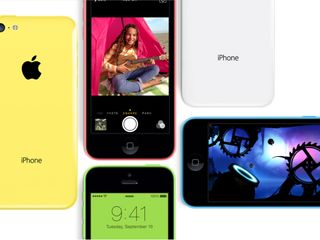 When Apple told us the iPhone 5c would go on pre-order on September 13 – that's tomorrow, by the way! – they didn't say what time. Verizon and Sprint aren't leaving anything to chance, and both carriers will be accepting pre-orders from 00:01PDT/03:01EDT.
Both also have sign-up pages to be reminded, but if you want to be one of the first to get your iPhone 5c pre-order in, you're going to have to stay up late, or get up real early! No other pre-order information seems to be public right now, but there's a good chance that 1-past-midnight might be the magic number in your location too, so be sure to check with carriers. If you hear anything, let us know!
So, who's staying up to pre-order a 5c?
Source: Sprint, Verizon (opens in new tab) via MacRumors
Get the best of iMore in your inbox, every day!
Do you think Best Buy will have them for pre-order too?

I'll be up to pre-order 2 of them.

Not going to pre-order. Considered it until I found out the price off contract was more than I am willing to drop.

If it was the 5s I would get up and pre-order, but I guess I will be standing in line on the 20th!