Apple's new iPhone trade in program will help them in emerging markets, and here's why!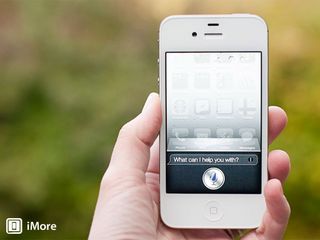 It looks pretty much certain that Apple will unveil a trade-up program across its retail stores soon. 9to5Mac reported on it and iMore heard it was a go as well. TechCrunch claims it's already being tested at some stores, and has even through some numbers around. They're suggesting an iPhone 4S in good shape might fetch as much as $200.
Keep in mind that a iPhone 4S is still an excellent phone, but it's about 2 years old now. People who bought the 4S and want to stick with Apple's platform (which I believe to be the majority of owners) may appreciate a simple trade-up program from Apple. Yeah, they could use Craigslist or eBay to get more for the phones. In fact I'd say those sites represent the true value of these phones. So if Apple can make the transaction super easy and fast, it's worth something to the customer. That value goes to Apple, as they pay less for the trade-in compared to what a third party buyer might pay.
What can Apple do with that phone? Ship it off to a refurbishment facility. Replace the cover perhaps. Wipe the OS and flash to the latest version of the software. Put that nice plastic film back on the product to make it feel new again. Throw the cables and manuals in a box and sell it in the emerging markets as a next-to-new phone.
This is exactly what we expect to happen in South America, and probably other parts of the world too at some point. If Apple can buy a phone back from a customer at $200 (max), spend minimal on refurbishing it and sell it at $300+, the gross margin dollars are respectable. They'll help Apple to profitably gain market share.
How will this work with the release of the rumored less expensive iPhone 5c? This introduces a lot of potential confusion. What if the 5C is build only for China while the refurbished older models are destined only for South America? This would avoid the problem while also serving as an interesting market test.
If the iPhone 5c is sold for anything below $400 I can't see how it makes any sense for Apple to sell a product like the refurbished 4S at $300. I just can't see that many people being interested in a 2-year older model for a $25% price reduction. If the iPhone 5c is closer to $450, refurbished iPhones could remove an umbrella below that price point.
Either way, I think the time has finally come for Apple to attack the emerging markets with a lower price point on the iPhone. Both the much-rumoured 5C and a trade-up program leading to the sale of refurb units in other countries will help Apple gain profitable market share. As an investor, that's what I care about.
Former sell side analyst, out-of-box thinker, consultant, entrepreneur. Interests: Wife & kids, tech, NLP, fitness, travel, investing, 4HWW.
Except that 9to5mac's report from today specifically says this isn't going to happen with the old devices (http://9to5mac.com/2013/08/27/apples-iphone-reuse-and-recycle-trade-in-p...). I wouldn't mind seeing Apple get the devices refurbished and then offer them up for sale on their Refurb Store alongside iPads, Macs, etc. at a relatively low off-contract price.

" I can't see how it makes any sense for Apple to sell a product like the refurbished 4S at $300. I just can't see that many people being interested in a 2-year older model for a $25% price reduction." Here in Europe iPhone 4 costs 399€ = 450$, And it is an over 3 years old design now... and constitutes the majority of Apple's sales here. So clearly people do not mind buying obsolete hardware unlike you say. Interesting. When those contracts being signed today end in two or three years (in some cases) time, the owners will be running a 5+ year old hardware design. I am sure iOS devs, game devs in particular, love the prospect to having to cater for iP4 CPU, GPU and RAM in 2015! Maybe with 5C Apple starts to sell modern products again. Otherwise the current strategy combined with fast decreasing market share in Europe, Asia, and hence worsening dev revenue opportunities in those markets, do not spell "positive" for Apple. 5C is clearly two years overdue.

This article seems completely wrong-headed. Those phones are going to be *removed* from the market, not refurbished and re-sold. Apple wants to get *out* of the market in regards selling last year's and the year before that's phones. They certainly don't want to expand that to also include selling second hand phones on the open market. The only second hand phones Apple currently sells are the ones they give you when you exchange a phone for a problem in their stores (the so-called "genius stock"). If they aren't selling those models new anymore, then there is no reason for them to keep genius stock around either.

I can't see why Apple would want to keep the 30 pin connector alive. Re-selling 4 and 4S in emerging markets keeps the 30 pin connector alive. I would assume the colored plastic phones will be Apple's approach to emerging markets.

How does it not make sense to make money on selling the same phone twice? If I sold you a car for $20k, bought it back 2 years later for $5k and then went and sold it again to someone else for $10k, how is that not beneficial?
And I know the price amounts in my example are extreme but you are talking about Apple doing that on a smaller $ scale with a ton of devices that would be traded in. Makes perfect sense to me.

While reading this article I was thinking that it is a shame that a company with such huge resources would consider selling these old phones, when they could be given away to good charitable causes. I hope, as others have commented, that this is rumour and opinion rather than fact. Sent from the iMore App

Why should Apple give things away? They're not a charity.

Save your bleeding heart liberalism for another site. Apple is a for-profit company. Why would they donate phones to people? Maybe you should donate to a charity instead or start a company that has a goal to direct all proceeds to charity. http://investmentwatchblog.com/many-of-the-largest-charities-in-america-...

Strategy does make a lot of sense in emerging markets and also in Europe where they pay through the nose for devices. In North America we put it up on kijiji, snag $3-400 and pre-order the new one. Quite different on this side of the pond but Apple has done well here in terms of profitability and now they're going after the other side of the world.
Get the best of iMore in in your inbox, every day!
Thank you for signing up to iMore. You will receive a verification email shortly.
There was a problem. Please refresh the page and try again.