Verizon flips switch on AWS-enhanced XLTE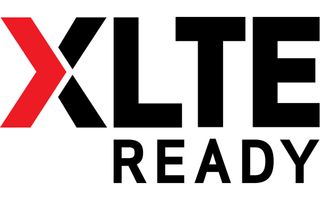 Verizon's XLTE is official and it is bringing double the bandwidth to dozens of cities across the United Sates. The enhanced-LTE service uses Verizon's AWS spectrum to double the speeds available more than two-dozen devices available on Big Red's network, including the Samsung Galaxy S5, HTC One M8, iPhone 5s, Samsung ATIV SE, and BlackBerry Q10.
XLTE isn't a "5G", so much as an enhanced LTE, utilizing the AWS spectrum that Verizon has bought up over the years. Said Verizon CMO Ken Dixon:
Customers with XLTE-compatible devices won't have to do anything to make their phones compatible — the upgrade will be "invisible" to the customer, excepting the faster speeds and whatnot. The addition of AWS spectrum to Verizon's active network will also improve service for LTE devices that only can access the older 700MHz spectrum by freeing up capacity. Currently, 35% of the devices sold on Verizon are said to be compatible with XLTE service.
The speed of Verizon's LTE service has lagged behind competitors AT&T and T-Mobile as their network has filled with LTE-connected devices. The addition of XLTE should be a boon to most Verizon customers.
Check out this list of the XLTE launch cities, and let us know if you're seeing the improved speeds and service of XLTE!
Source: Verizon (opens in new tab)
Press release:
XLTE: America's Best Network Gets Even Better
Faster peak speeds, double the 4G LTE bandwidth in cities coast to coast only for Verizon Wireless customers.
Verizon Wireless today announced XLTE – the next step in ensuring the very best high-speed data experience available on any wireless network in the United States.
XLTE is Verizon's new way to show consumers that they will now have the benefits of even more capacity on the nation's largest and most reliable 4G LTE network, all made possible by taking advantage of AWS spectrum.
"The industry and tech world recognize this is a big deal, and we want consumers to know, too," said Ken Dixon, chief marketing officer of Verizon Wireless. "We continue to offer the very best network, bar none. Now, XLTE provides an even greater advantage to customers by doubling the 4G LTE bandwidth and providing faster peak speeds in cities coast to coast."
All customers automatically benefit where Verizon Wireless has deployed XLTE, part of the company's ongoing commitment to delivering the best experience in wireless. XLTE adds capacity in neighborhoods or areas where demand is high, especially during busy periods like rush hour, lunch times in crowded areas or during events when mobile data use is the highest.
What is XLTE and how does it work?
XLTE delivers faster peak data speeds and a minimum of double the bandwidth to 4G LTE customers in high traffic areas in markets nationwide where AWS spectrum has been activated.
While XLTE network enhancements are invisible to the customer, the mobile experience is not. XLTE Ready devices automatically access both 700 MHz spectrum and the AWS spectrum in XLTE cities. Customers with 4G LTE devices operating solely on the 700 MHz spectrum in XLTE markets also benefit from the extra capacity created by XLTE Ready device traffic moving to the AWS spectrum.
Nearly all of the devices Verizon Wireless sells, including the newest DROID devices, Samsung Galaxy S4, S5 and Note 3, and the iPhone 5c and iPhone 5s, are XLTE Ready when purchased. Today, more than 35 percent of all devices operating on the Verizon Wireless network can take direct advantage of the added capacity that AWS provides.
XLTE is yet another signal of Verizon Wireless' network leadership as the company continues to innovate on the nation's largest and most reliable 4G LTE network and deliver a superior network experience for its customers.
Get more iMore in your inbox!
Our news, reviews, opinions, and easy to follow guides can turn any iPhone owner into an Apple aficionado
Derek Kessler is Special Projects Manager for Mobile Nations. He's been writing about tech since 2009, has far more phones than is considered humane, still carries a torch for Palm, and got a Tesla because it was the biggest gadget he could find. You can follow him on Twitter at @derekakessler.
A lot faster here in Omaha Sent from the iMore App

It's available in my area, so hope it speeds it up a bit when I'm not on home WiFi. Sent from the iMore App

14 down & 8 up in Raleigh, NC

I'm in Bakersfield, CA, which is one of the cities that XLTE was turned on for. I used to get 35 down and 13 up, but now I'm getting an amazing 95 down and 39 up!!!

AT&crap here in NYC is still downloading under 10 - iPhone 5S... looks like AT&crap is using all its money on Directv

Now Verizon customers can exceed their data caps in record time! Bring in the money!

iPhone 5C means regular 5's too, right? Sent from the iMore App

The 5C has the ability to access this new network. Even though it is like the 5, they made a few enhancements. (front camera improvement, bigger battery, and access to this new network).
So to answer your question, the regular iPhone 5 cannot access this new network.

Yes! I can hit my data cap faster now! Sent from the iMore App

Also, before anyone calls me a troll, the answer to "what do you want" is that I would appreciate speed *and* bandwidth *and* caps to increase together. Without all three any increase is useless. This is a play to get people to go over their monthly data caps, nothing more. Sent from the iMore App

I could care less for XLTE. LTE is fast enough (when it works). What I'd like to see Verizon do is catch up with the times and give us data WHILE we are on a phone call. Tired of hanging up with people just so my Navigation can reroute me. Seriously how long is this going to take Verizon?? Sent from the iMore App

It's not verizon. It's "apple" iphone with verizon. Try any other LTE verizon phone and you can be on a call and and go on the web. Apple doesn't want to build the exrta ant. to do that. Apple likes to save money.

It's more Verizon than Apple. Apple is able to do it on other networks like AT&T where a second radio is not required. The other phone manufacturers are adding additional radios as a workaround. Verizon needs to do it right so this won't be required. They're dragging their feet on this and it's ridiculous, especially for what we pay today for phone service. I just can't believe all the commercials I see of Verizon smacking other phone carriers around because they're not nearly as large, yet no other carrier is burying them on this. AT&T did it once and then they stopped. Sent from the iMore App

Even on AT&T and T-Mobile, you can't do voice and LTE data while on a call (on an iPhone). It drops down to H+. The only thing different about Verizon (and Sprint) is that there's no H+ to drop to (obviously). You drop to EVDO Rev. A, which can only do the call. Both Verizon and Apple are to blame, but from different angles. That being said, it would take much less of an investment for the handset OEM to fix it. Hence why every other device can and does.

it must not be activated in the suburbs of phoenix! my lte sucks out here but yet i still think of myself as "in the city" but outside of Phoenix (metro area usually gets upgrades late)

Tested in Seattle using Speedtest.net Android app and get 25 meg down and 10 up. Visiting Salt Lake for the weekend and just tested with Speedtest.net, am getting 30 meg down and 12 up. Just insanely fast and truly amazing speeds. And those tests were done while on a phone call, love my Galaxy Note 3.