Best visual novel games for Nintendo Switch 2022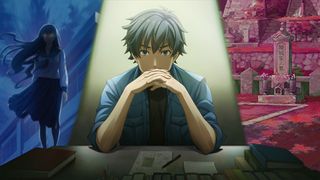 (Image credit: iMore)
Visual novels are the perfect thing to relax with after a long day. They might not be as interactive as some other games, but the best ones feature gorgeous artwork, fascinating characters, and intriguing situations to draw you in. Many even have you make decisions that alter the course of the story. So you better choose wisely. This special form of storytelling makes up some of the best Switch games on the system.
Famicom Detective Club: The Girl Who Stands Behind
This murder mystery game is the prequel to Famicom Detective Club: The Missing Heir. You play as a teenage detective out to uncover the mystery behind a bloody specter who appears at a school. To get to the bottom of things, you'll investigate environments, interview people, and answer questions about what you've discovered so far. You can definitely play it on its own or before the other game.
Famicom Detective Club: The Missing Heir
When a wealthy business owner, Kiku Ayashiro, unexpectedly dies, it's up to a teenage detective to determine if it was murder or natural death. You'll need to investigate the Ayashiro family and all those connected with it to uncover clues and get more information. The villagers are saying Kiku has arisen from the dead to take revenge on her killer. Could this be true?
The Charming Empire
If you're looking to get a true visual novel game on the Switch, then The Charming Empire is one of the best options thanks to its focus on reading. It's further bolstered by gorgeous manga-styled art; this one definitely checks all the boxes. Like so many visual novels, this story is about love and relationships and the choices you make to get there.
The Great Ace Attorney Chronicles
Long before Phoenix Wright existed, his ancestor, Ryunosuke Naruhodo, got into law during the late 19th century and ended up in courtrooms in Japan and Victorian England. You'll need to interview suspects and witnesses, not to mention look for clues at the scene of various crimes before you're able to effectively represent your clients in court. Along the way, you'll meet the ever-charming Herlock Sholmes and his assistants, along with several other memorable characters. This collection is actually two games, so you'll have plenty of content to play through.
Night in the Woods
This game is a visual novel, adventure game, and social simulator all rolled up into one that addresses the growing pains of coming into young adulthood. You play as Mae, a college dropout with a very relatable and sarcastic sense of humor who returns to her dying hometown to discover that life with her friends has changed. There's also something sinister going on. Can you figure out what it is while rekindling your relationships?
The Men of Yoshiwara: Ohgiya
Another pure-bred visual novel option for your Nintendo Switch would have to be The Men of Yoshiwara: Ohgiya. It's a popular romance game in Japan that has been localized for a western audience. You are faced with a cadre of beautiful young men vying for your attention, and it's up to you to decide who to develop a relationship with.
Oxenfree
Visual novel purists would likely claim that Oxenfree does not come anywhere near close to ticking all the boxes required to be counted in the category. It does, however, focus heavily on character development and branching dialog choices, which are common in the genre. If you love a great story inhabited by well-rounded and deep characters, this will probably be right up your alley. Plus, there's the whole supernatural side of the story that will suck you in.
Spirit Hunter: Death Mark
People have mysteriously been finding a grotesque birthmark on their bodies. The thing is, those marked only have a limited time before they die a gruesome death. You play as a young man in Tokyo's H City who's just discovered a birthmark on his body. Will you be able to figure out what's going on in this horrific world?
Actual Sunlight
This is anything but a lighthearted game. You play as Evan Winter, an overweight and depressed individual. This game will put you through some serious emotional crises and spin a tale filled with dark humor until finally coming to an end. What really makes this haunting tale worth your time is the phenomenal writing and difficult decisions you're forced to make.
The Coma: Recut
While The Coma doesn't hit the nail on the head when it comes to visual novels, it does come a little closer. There is a large 2D side-scrolling element, but it does lean heavily on text and dialog. Also, the game's visual aspect is, at times, reminiscent of a traditional visual novel. You're hiding in a school, hoping not to be found by a killer. Your actions can help you find a way out, but they might also get the killer's attention. Will you be able to successfully beat this Korean indie cult classic?
WILL: A Wonderful World
A young girl wakes up in a room with a talking dog only to discover that she is a god, and it's her responsibility to answer people's prayers. How you respond and the way you complete puzzles will affect the lives of those you aid. Will you be a force for good, or will you unwittingly lead to these people's downfall?
Code: Guardian of Rebirth
Explore a reimagined steampunk world in 1800s London full of historical and literary characters. You play as poison-skinned Cardia as she tries to stay one step ahead of a mysterious organization that's hellbent on capturing her. The visuals are absolutely gorgeous, and the story allows you to make decisions and play out different scenarios between different characters. Most importantly, your choices decide which romantic figure Cardia ends up with.
Florence
Florence Yeoh is a young teenager who doesn't feel like much is going for her until she meets a young man named Krish. You'll explore their relationship through a series of minigames. The visual style takes cues from comics and graphic novels but hardly has any dialog or text. But we still think it belongs in the visual novel category since some graphic novels don't have text. This is an intimate story about fighting, love, youth, and much, much more. Get to know Florence and Krish up close and personal.
Sam & Max Save The World Remastered
Sam and Max were once adventure game icons during the golden era of PC gaming in the early 90s. They've been on a bit of a hiatus but have recently resurfaced in Sam & Max Save the World Remastered; a remaster of their 2006 game. It's still packed with plenty of goofy dialog and ridiculous interactions to entertain fans of visual novels. Play as the canine detective and his crazy rabbit-ish sidekick as you attempt to bring justice to a whacky world.
The Walking Dead: The Complete First Season
Zombies combined with a visual novel game are basically a recipe for success. The Walking Dead is an incredibly popular horror comic book series that has been successfully translated to TV and video games. While there are many entries in the Telltale Game's The Walking Dead, you should definitely start at the award-winning first entry.
Across the Grooves
Across the Grooves is an adventure that takes a very mundane situation and adds a dash of magic. When Alice plays a record from an ex-lover, it forces her to relive old events, and when she emerges, things have dramatically changed. For one thing, her fiance doesn't even know who she is. Alice is determined to figure out what happened, but her choices have consequences, so you'll affect what happens.
Batman - The Telltale Series
Who doesn't wanna be Batman? Another Telltale series makes our list and tells a story that focuses more on Batman's investigative skills (he is the world's greatest detective, you know). Unravel a story about the deep-rooted corruption of Gotham City that'll require the help of both Batman and Bruce Wayne. Your decisions have consequences and might just result in the creation of classic DC villains.
Thimbleweed Park
From the creators of Monkey Island and Maniac Mansion comes Thimbleweed Park, a neo-noir mystery that fans of X-Files and Twin Peaks will enjoy. Discover a town packed full of quirky citizens, satisfying puzzles, and plenty of jokes. You play as five different people as they wander around the run-down town and its surrounding areas. As you continue through the story, you'll find what connects them all and learn exactly who's watching them.
Syberia 1 & 2
Experience the first two classic graphic adventure games on your TV or on-the-go in this package. Fans of surreal stories will find a lot to enjoy as they follow Kate Walker on her journey across Europe through ancient ruins. She'll encounter plenty of interesting characters along the way, including radicals, poachers, and dangerous villains.
Kentucky Route Zero: TV Edition
This game originally released in five acts, but is altogether in one with the TV Edition. A truck driver named Conway is out to make a delivery with his dog in tow. However, he cannot find the location he needs to go to. The owner of a gas station points him towards Route Zero, where Conway experiences several supernatural encounters. This story-driven game doesn't have traditional puzzles, as it relies on stellar storytelling, strong music, and haunting visuals to propel the reader further and further. It's a tale no one should miss out on.
Grim Fandango Remastered
You play as Manny Calavera, a travel agent for the Department of Death. However, he gets involved in a deep conspiracy when he discovers that the mobster-like Hector LeMans, has been taking Double N Tickets from Calavera's coworkers and selling them to the rich. It's up to him to put a stop to this lord of the underworld and set things right again. This game was lauded for its silly nature and art style and is definitely one you don't want to miss out on.
VA-11 Hall-A: Cyberpunk Bartender Action
You live in a cyberpunk dystopian world, but instead of running around in the seedy underworld, you're a bartender. Talking to various characters that show up at your bar. If you give them the right drinks, you'll learn more about them and can start piecing a bigger story together.
When the Past was Around
In this gorgeously illustrated story, you follow Eda, a girl in her early twenties, as she interacts with her lover owl. But something isn't quite right here. Experiences seem foggy and rooms feel disjointed. There's something more going on here, but will Eda acknowledge it? Follow this beautiful story of love, life, and memories.
Dream Daddy: Dadrector's Cut
Everyone deserves love, especially daddies. You play as a daddy who just moved into the sleepy seaside town of Maple Bay. As it turns out, there are many dateable dads in your area. Create your own dad and see if you can find love in the only Dad-dating simulator. The Director's cut features additional scenes and content not seen in the original game.
Coffee Talk
In an alternate version of Seattle, elves, orcs, mermaids, humans, and more live together in a modern world, and they all love a good cup of coffee. Learn about the cast of characters who frequent the coffee shop and find the right drinks that'll help them open up their hearts to you.
Neo Cab
In a future that's almost totally automated, you play as Lina, one of the last manual cabbies on the streets of Los Ojos. Maintaining a good star rating while making money is actually pretty tricky. Choose which passengers you pick up and learn their stories — who knows, maybe someone in the city can help you with your problems?
Monster Prom XXL
Monster Prom XXL is just like high school all over again, except that this time you're a monster. Find a date, pick a perfect outfit, and rise from a nobody to totally-not-lame prom royalty. Featuring gorgeous artwork, local multiplayer, and all of the DLC, Monster Prom XXL is loaded with hundreds of things to do and collect. Just try to be cool this time, OK?
Where do you find visual novels for Nintendo Switch?
It is still pretty rare for a visual novel to make its way to the console. I am sure we will see more visual novels pop up in the future as the console matures. Visual novel-loving Switch users are just going to have to hold on a bit longer. Some more great titles are sure to be on the way. No matter if you're playing on the standard Switch or a Switch Lite, the system seems like the perfect platform for the genre.
If you're really into murder mysteries, you should check out Famicom Detective Club. There are two Switch games in the series, both of which have you playing as a teenage detective. You'll need to examine environments for clues and interview people to uncover the mysteries in both stories. The artwork is beautiful, and the stories will really pull you in.
Now, if love interests are more your style, The Charming Empire offers you plenty of suitors to choose from. Your choices determine which person you end up with, so save often and replay to see what other endings you can get.
Finally, if you're a fan of the Dark Knight, you really ought to play through Batman - The Telltale Series. You'll experience the origin stories of some of Gotham's most iconic villains and even have a hand in their creation. Your decisions have serious consequences that will impact the entire city.
Master your iPhone in minutes
iMore offers spot-on advice and guidance from our team of experts, with decades of Apple device experience to lean on. Learn more with iMore!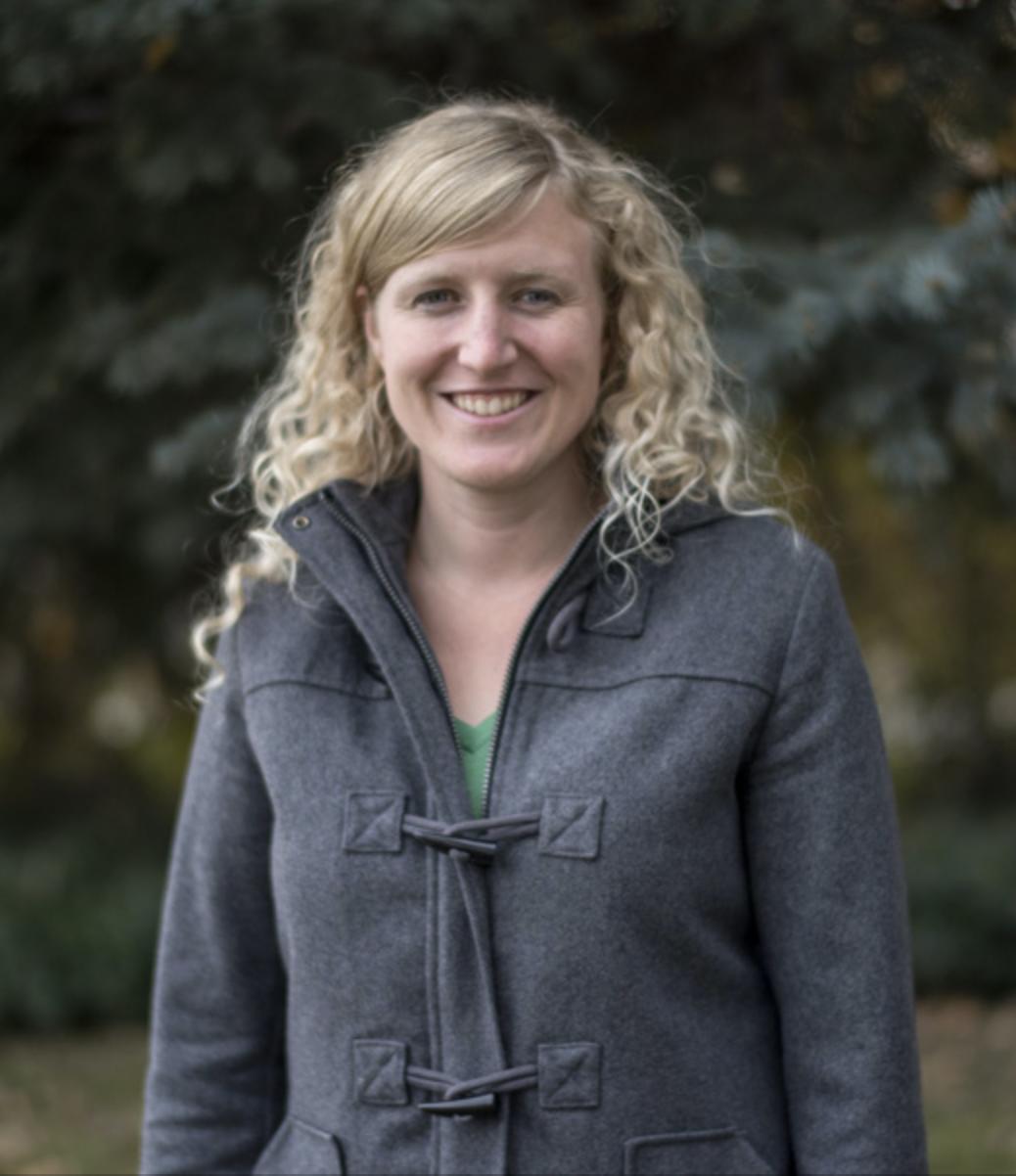 Gaming aficionado Rebecca Spear is iMore's dedicated gaming editor with a focus on Nintendo Switch and iOS gaming. You'll never catch her without her Switch or her iPad Air handy. If you've got a question about Pokémon, The Legend of Zelda, or just about any other Nintendo series check out her guides to help you out. Rebecca has written thousands of articles in the last six years including hundreds of extensive gaming guides, previews, and reviews for both Switch and Apple Arcade. She also loves checking out new gaming accessories like iPhone controllers and has her ear to the ground when it comes to covering the next big trend.