Walmart will carry Verizon iPhone 4 starting Feb. 10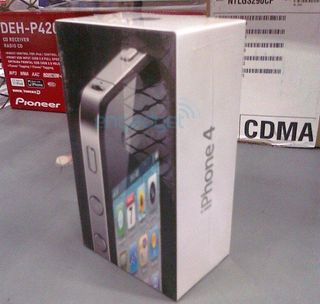 Walmart has announced that it will be carrying the Verizon iPhone 4 in its retail stores all across America starting tomorrow on launch day. They will be selling the device in roughly 600 of their retail stores and will also have many accessories to get you started and out the door with a brand new Verizon iPhone. Gary Severson, senior vice president, Home Entertainment, Walmart U.S. said:
So if your nearest Walmart is closer than the Verizon store you can now save yourself the drive and check out your neighborhood Walmart first. I would recommend calling the store prior though to ensure they will indeed be carrying the Verizon iPhone at your store before skipping the Verizon store if you want yours in hand tomorrow. Let us know your plans for tomorrow and if you will utilize Walmart now instead!
[Market Watch ]
Get the best of iMore in in your inbox, every day!
Cool, now I can order my hemorrhoid cream and my Verizon iPhone at the same place.

I dunno, I feel safer going to an Apple store because they know what they're doing. But even tho I have my Verizon iPhone 4 already, Walmart would have been my last choice to pick..

Yes, but 99% of the population doesn't live near an Apple store. I live in a decent size town, and I would still have to drive 2-3 hrs to find one.

Really?? what kind of knowledge?? activating a phone???..it's not like they're gonna replace the screen or the mother board... I would be totally fine purchasing the iPhone at a walmart store.

I agree how much do they really need to know I mean other than activating the phone?

Will they do online sales?

any way to tell which stores will sell it? I'm away at college and dont want to wait until i go home to buy it

Walmart charges tax only on sale price of phone not the retail price so it's cheaper to get it there and not fork out $60+
(in CA) just on the stupid cell phone tax...

This is probably because you don't have a program set to open WMV files automatically. You can solve that by downloading the WMV file to your desktop, right clicking it there and choosing "Open with". Then choose a player which works with it (like Windows Media Player, VLC etc.), and then click a checkbox where it says "Always use this program to open this kind of file" which will make the system associate WMV files with that program in the future automatically.
Thank you for signing up to iMore. You will receive a verification email shortly.
There was a problem. Please refresh the page and try again.