White iPhone 4 hits Bell Canada's ordering system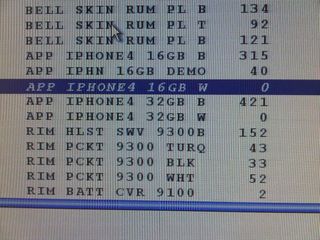 Lest you thought Canadians would be left out of this Wednesday, April 27 white iPhone 4 launch, TiPb Forum member [Oleary54](http://forums.imore.com/apple-news-rumors/211720-bell-white-iphone-4-a.html snuck us this picture showing the near-legendary device sitting all comfy like in Bell Canada's ordering system.
So Canadians, who is breaking open the looney bank this Wednesday?
[Thanks oleary54]
Get the best of iMore in in your inbox, every day!
Senior Editor at iMore and a practicing therapist specializing in stress and anxiety. She speaks everywhere from conferences to corporations, co-host of Vector and Isometric podcasts, follow her on Twitter @Georgia_Dow and check out her series at anxiety-videos.com.
My brother and I will both be picking one up, eh!

It took a while but apple wanted to do it right.

NOT APPEASED!
Want black iPhone 5 only!

What? No green? Damn them!

sweet! And it is free. Haha

No thats 0 on hand. Silly!

You are right. Thanks for the clarification.

this also appears in rogers and fido registry at the apple store. i saw it when i did my upgrade a few weeks ago!
the apple guy told me not to wait on that...

I'm hoping they changed more than the color.

I'll stick with the black iphone it matches my beemer.

A Friend works for vodafone Germany, they started taking orders for it last week, when it showed up in their inventory system. Yesterday they still haven't gotten the actual phones delivered and started giving people that wouldn't wait anymore a bill refund of EUR 50........
Thank you for signing up to iMore. You will receive a verification email shortly.
There was a problem. Please refresh the page and try again.