White iPhone 4 shipping in the next few weeks?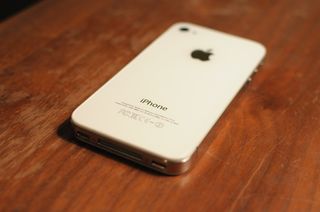 (Image credit: iMore)
After 10 long, long months Bloomberg says Apple will finally -- finally -- be ready to ship the near mythical white iPhone 4 in just a few short weeks. Phew!
The white iPhone 4 suffered delay after delay until Apple pushed it back all the way to "spring". Lots of different theories circulated as to what was causing the problem, including the white color messing up the proximity sensor, the flash, and other issues. Further rumors suggested Apple even switched painting processes to help fix the problem
So who will be crying unicorn tears as they pick up this baby? Or is it too little color, too late in the product life cycle?
And who thinks Apple releasing the white iPhone 4 now helps fill the void left by rumors of iPhone 5 only coming in the fall?
[Bloomberg, image shows Leanna's aftermarket white iPhone 4 conversion]
Get more iMore in your inbox!
Our news, reviews, opinions, and easy to follow guides can turn any iPhone owner into an Apple aficionado
Senior Editor at iMore and a practicing therapist specializing in stress and anxiety. She speaks everywhere from conferences to corporations, co-host of Vector and Isometric podcasts, follow her on Twitter @Georgia_Dow and check out her series at anxiety-videos.com.