Why the iPhone XS camera is a game-changer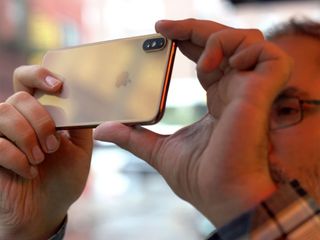 Whether you're someone who shoots regularly with their iPhone or someone who likes to take casual snapshots, having a device that can take an incredible photo is always a good thing. A few weeks ago, Apple unveiled the iPhone XS in all it's glory, but as always, potential buyers were holding their breath and waiting to see the camera and shooting quality.
Now people are saying that the camera on the iPhone XS isn't just a game changer, but it's also a whole new shooting experience all together.
Halide's Sebastiaan de With spent the last week testing and shooting on the iPhone XS and was thrilled at the results, calling the iPhones camera 'completely new'.
What Halide loves about shooting on the iPhone XS
What about RAW photos?
One issue that de With had when it came to the iPhone XS's camera was how the device shot RAW photos.
The images ended up being over-exposed, grainy, and just not up to snuff, the camera's sensor noise being stronger and more colorful than the iPhone X certainly doesn't help.
So Halide did what they do best and came out with a solution: Smart RAW.
Halide's Smart RAW feature uses the new sensor technology in the iPhone XS that allows you to capture the ideal, noise-reduced RAW image. Smart RAW doesn't actually use any aspects of Smart HDR — in fact, it avoids it altogether.
As a photographer, being able to capture RAW images that aren't overexposed or horrifically grainy is key. While it's remarkable that you can even capture RAW images on your iPhone at all, being able to do it properly is key. Halide makes shooting RAW with your iPhone XS effortless, smooth, and most importantly of all, beautiful.
So does this mean the iPhone X has a bad camera?
Nope. Absolutely not. It just means that the iPhone XS is really changing the game when it comes to iPhoneography.
What do you think?
Are you a big fan of the iPhone XS's camera? Maybe you've fallen in love with the look and feel of your iPhone X and couldn't imagine shooting with anything else?
Let us know what you think in the comments down below, and have fun shooting!
Get the best of iMore in your inbox, every day!
Cella writes for iMore on social and photography. She's a true crime enthusiast, bestselling horror author, lipstick collector, buzzkill, and Sicilian. Follow her on Twitter and Instagram: @hellorousseau
i-mode, Imore, please stop calling every little technological step a "game changer". It's just an other step and please stop being a sales agent for brands. Start being realistic again!
For example that the non existence of crash protection/ Glass breaks. Function before estestics would be nice.

It's hardly a "little" step, computational photography is a big thing and it's only really possible with the current speed of the hardware in the newest phones. Not to mention the camera hardware itself has improved a lot. I wouldn't say it's a game-changer, but it's really good.

It's hardly a game changer when it lags behind others by at least a year.

Does it really? It has one of the best smartphone cameras out at the moment. It's not THE best, but it's not lagging behind by a year either.

Have to say Slo Mo on my XS Max is a lot grainier than it used to be on my 8 Plus.