AdwareMedic for Mac becomes Malwarebytes for Mac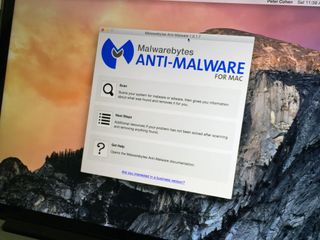 (Image credit: iMore)
I've long recommended AdwareMedic to Mac users looking to protect and disinfect their computers from problems associated with adware and malware. It's an effective tool at removing common Mac adware like Genieo, VSearch, and Conduit. AdwareMedic has been purchased by another company and its name has been changed, but it's still safe to use.
I recently got this question via social media:
Short answer: Yes.
AdwareMedic by The Safe Mac eradicates common malware and adware infestations. The software works great: I've used it for a while to protect the Macs on my home network from problems.
Up until mid-July, AdwareMedic was "donationware." You were welcome to download and use it, and if you found it useful, you were encouraged (but not required) to send the author what you felt it was worth.
Malwarebytes, a California developer of anti-malware software for the PC, has purchased AdwareMedic and rebranded it as Malwarebytes for Mac.
The good news is that AdwareMedic developer Thomas Reed will head up Malwarebytes' Mac development efforts. The software is now completely free for home use and will hopefully remain so. Malwarebytes says that it will offer small business and enterprise versions coming this fall, which I'm sure will cost money.
Version 2.2.7 is the last release of AdwareMedic, which you're welcome to use for now, but if you'd like to stay on top of the latest developments, get yourself over to Malwarebytes' web site (opens in new tab) and download the new app. It still looks the same and works the same as before, just with new branding.
I've long relied on Malwarebytes on my Windows machines. I'm delighted to see something like this for my Macs!!

have installed it but uninstalled it as after the installation my MacBook Pro did just completely freeze twice.
Get the best of iMore in in your inbox, every day!
Thank you for signing up to iMore. You will receive a verification email shortly.
There was a problem. Please refresh the page and try again.