With a unique bud design and exceptional sound quality, the Denon PerL Pro quickly climbs the ranks of the best true wireless earbuds for audiophiles. A little work on active noise cancellation is needed, and the price is high, but otherwise the Denon PerL Pro hits all the right notes.
Pros
+

Amazing sound

+

Solid battery life

+

Very customizable
Cons
-

Unusual bud design won't be for everyone

-

ANC is good, not great

-

Pricey
You can always trust iMore. Our team of Apple experts have years of experience testing all kinds of tech and gadgets, so you can be sure our recommendations and criticisms are accurate and helpful. Find out more about how we test.
Denon is a household name when it comes to home cinema audio products, but it's still something of an upstart when it comes to personal audio products like true wireless earbuds.
With the new Denon PerL Pro earbuds however, the company reasserts its position as all-round audiophile companions, with a particular emphasis on personalised listening profiles custom-tuned for each individual wearer. They're expensive, but the premium paid results in a luxurious listening experience.
Denon PerL Pro: Price and availability
Available now, the Denon PerL Pro costs $349 / £299 — one of those rare occasions where the UK gets a better deal than its cousins across the pond. But they're still pricey, even at that cost — AirPods Pro 2, the most comparable option for the Apple fans out there, have an RRP of $249.99, for instance.
A non-Pro standard pair of Denon PerL earbuds are also available, priced at $199 / £189. But that price drop comes with a few cut features, too — no spatial audio, no aptX lossless support, and earbuds that have only a six hour battery capacity rather than the eight that the Pro version can hold. Remember that iPhones can't use the aptX codec anyway, so if that feature is a primary concern for you, you might be able to save a few bucks in that respect with this model.
To be clear, we're looking at the pricier Pro models for this review.
Denon PerL Pro: Build and style
Though they come in a relatively standard pillbox-style charging case (a black oblong with curved edges, a flip-open lid and a USB-C charging port on the rear, measuring 72.4 x 30.2 x 35 mm and weighing 55.5g), the earbuds themselves of the Denon PerL Pro package are quite unique in their design.
Each earbud's exterior is shaped like a small black dish, with a diameter of roughly 2.5cm, with the Denon branding at the center. They feel large in the ear — though crucially not uncomfortable. At 8.6g per bud, they're on the heavy side for earbuds, but you don't notice that too much when wearing them. Twisting into the ear canal comfortably (XS, S, M, L bud tips are offered, as well as a foam pair for added noise blocking), and balanced with wing tips, they never threaten to fall out of your ear. That big dish surface also acts as a touch-sensitive control point too, and the size helps make them very responsive.
You've got four tap-sensitive control options per bud: a single tap, a double tap, a triple tap, and a combo double-tap-and-hold control. Each is customizable through the Denon app, and can be set up to work anything from play, pause and volume controls to activating Siri or activating Denon's take on spatial audio, among other things.
Each bud is also jammed full of microphones — four on each side, including two that make use of bone conduction to aid clarity in busy environments. As such, hands-free call quality with the PerL Pros proved very usable. They're also used for to tweak the built-in adaptive active noise cancellation features of the buds — more on that in a second.
It's all rated to an IPX4 water-and-sweat resistance rating, meaning you'll be safe to use them during a rain shower or intense workout without running the risk of ruining them — though they won't survive being submerged in water.
In terms of battery life, you can expect to get eight hours of playback per charge of the buds, with a further 32 hours of juice stored in the case — that's a respectable number. If you're in a pinch for battery life, popping the buds in the case for five minutes restores 60 minutes of playback time. A full charge of the case is complete in a speedy hour.
Looking at connectivity, Bluetooth 5.3 hooks up your device, while multipoint connections allow for two devices to pair with the Denon PerL Pro at once. Connection quality remained strong even when I moved throughout my apartment away from the connected device — perhaps even a little over-zealous, connecting and playing back from a connected device before I sometimes even had a chance to get the buds in my ears!
From the metal ring along the outside of each bud, to the way a voice greets you with 'Welcome back' each time you put the earbuds back in, there's a sense throughout the product that this is a premium package.
Denon PerL Pro: Features
Before speaking about the sound quality of the Denon PerL Pro earbuds, it's worth looking at another feature, beyond the dish-like design, that makes them unique. The PerL Pros are designed to be customized to the precise acoustic qualities of your ears, using technology and a testing system provided by hearing specialists Masimo.
Through the Denon Headphones app during the initial set up, you're encouraged to run a hearing test. The app plays a series of tones, from high pitched squeals to robotic bleeps and hums, and uses the resonances of resulting small sounds in your ears (otoacoustic emissions, created as your inner ear amplifies sounds) to tailor audio output. Though I'd imagine the results will vary depending on your hearing quality, it was a night and day 'before-and-after' comparison for me, with the personalized soundstage sounding much more open and wider than the buds' default audio profile. It's a really interesting feature, and seems to make a genuine difference to the quality of the presentation.
Following the building of your own sound profile, you're also encouraged to dial in the level of 'Immersion' you want to experience in your listening sessions. This to me seemed a bit like marketing speak — it's really just how present you want bass response to be, which Denon equate to making you feel more like you're in a live music scenario. Regardless, there was an impressive variation between the lowest and highest bass/Immersion options on offer, letting you really tailor the sound even further to your taste.
The app, generally, is one of those rare headphone apps that you'll actually want to use. As well as customising touch controls and running the aforementioned audio tests, it's here that you can also tweak EQ settings (which have a meaningful impact on audio output), create multiple hearing profiles (useful if you want, say, a different bass 'Immersion' level for when you're in the gym) and also check the precise battery level of buds and charging case. It's well worth playing with.
Denon's buds also offer Adaptive Noise Cancellation (on by default) and offer a 'Social mode' (activated with a tap of the buds, depending on your setup preferences) for chatting easily with those around you without taking the buds out, pumping ambient audio in through the mics instead. They work reasonably well, drowning out the general din of the office around me on one hand, and making conversations more readily heard on the other. But neither can match what the AirPods Pro 2 are capable of in this regard.
Spatial audio is also included, but it's not using the same system as Apple's AirPods. Instead it's a Dirac Virtuo surround sound virtualiser, intended to make tracks feel like they're coming from speakers in front of you. It's definitely a sonic change, and doesn't need specific spatial audio content to work, tweaking stereo content instead. But I wouldn't say it's better than the standard listening mode, and I tended to leave it switched off. That's no loss — the standard Denon PerL Pro audio experience is exemplary.
Denon PerL Pro: Sound Quality
After playing with the personalisation process, you'll be blown away with the sound of the Denon PerL Pro earbuds. Now, note that due to the customization elements of the setup, each listener is going to end up with a slightly different sound profile than the next person. My findings should be broadly in line with what you can expect from the PerL Pro, but note there will be some variance based on your personalised profile.
Regardless, the Denon PerL Pro eke as much detail as possible out of your songs. With a frequency range of 20Hz to 40kHz, Denon makes use of "Ultra low-distortion triple-layer titanium diaphragm dynamic drivers", 10mm in size. If you're using a high-res audio ready service, the support for aptX lossless playback pushes that even further.
The Denon PerL Pro earbuds sound more open and wide than the majority of true wireless earbuds I've tried in the recent past. There's a sense of space given to the presentation, letting you pick out positioning and fine details in tracks you may not have noticed before. Showing my age with dad-rock anthem 'Zoo Station' by U2, I picked up on a palm-muted guitar riff running beneath the wall-of-sound effects that otherwise dominate the song — something that had never presented itself to me before.
Even when things get busy, the Denon PerL Pro maintains good control, particularly where bass is concerned. The bouncing bass line of Daft Punk's 'Harder, Better, Faster, Stronger' popped with great energy, but never felt flabby, with the powerful kick-drum driving the robotic song forcefully present.
If there's one slight area of weakness, it's in the high-end. If I was being picky, I'd say that sounds in the higher register can be a little too relaxed — cymbal rings and synth shimmers. A song like Kraftwerk's 'Kometenmelodie 2' misses some of the sparkle that I'd like to hear. But this is really nit picking — a possible side-effect of my otherwise spot-on personal profile — and the effective EQ let me fine tune what felt missing to me.
Denon PerL Pro: Competition
The obvious competition for the discerning Apple fan is the AirPods Pro 2, now offered complete with USB-C connection. They're an excellent choice if you're kitted out with other Apple products like iPhones, Macs or (especially, I'd say) Apple TV 4K boxes, as they do a great job of integrating with Apple's range, seamlessly connecting between devices, and taking advantage of Apple's impressive spatial audio tech. Noise cancelling features are a step above Denon's here too, and they're cheaper.
But! I'd argue that the Denon buds sound better, and that the personalized audio profile they offer up really makes a difference. It levels the playing field between the two, especially if you're a real audiophile. And, if you're jumping from Apple devices to other platforms, you'll be able to take advantage of the high-resolution aptX lossless codecs, too.
Denon PerL Pro: Should You Buy These
You should buy these if…
You want a superior listening experience
You want personalized sound tailored to you
You're happy to spend lots of money for a quality listening experience
You shouldn't buy these if…
You're more comfortable with physical controls than touch ones
You want the very best noise-canceling
You prefer earbuds with stems
Denon PerL Pro: Verdict
You may be able to find a better spatial audio or noise cancelling experience from other buds, but for a sensational sonic performance, the Denon PerL Pro offers a marvellous listening experience. Detailed, highly customizable and comfortable to wear, they'll elevate any on-the-go playback sessions you embark upon. Do they earn their high price tag? That'll depend on how highly you value the audiophile experience. But one thing is for certain — these are among the best-sounding true wireless earbuds out there.
---
Music to your very own ears
With great detail, great battery life, and a personalized sound profile, the Denon PerL Pro are among the best-sounding true wireless earbuds we've tried.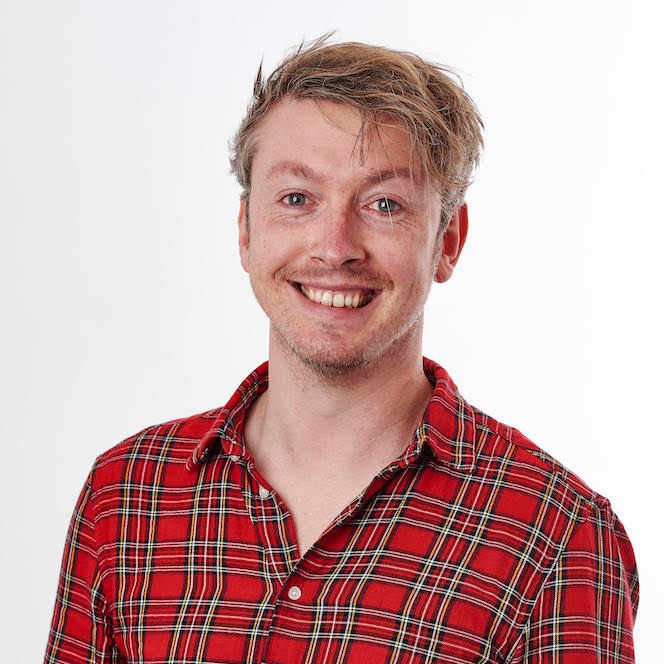 Gerald Lynch is the Editor-in-Chief of iMore, keeping careful watch over the site's editorial output and commercial campaigns, ensuring iMore delivers the in-depth, accurate and timely Apple content its readership deservedly expects. You'll never see him without his iPad Pro, and he loves gaming sessions with his buddies via Apple Arcade on his iPhone 14 Pro, but don't expect him to play with you at home unless your Apple TV is hooked up to a 4K HDR screen and a 7.1 surround system.
Living in London in the UK, Gerald was previously Editor of Gizmodo UK, and Executive Editor of TechRadar, and has covered international trade shows including Apple's WWDC, MWC, CES and IFA. If it has an acronym and an app, he's probably been there, on the front lines reporting on the latest tech innovations. Gerald is also a contributing tech pundit for BBC Radio and has written for various other publications, including T3 magazine, GamesRadar, Space.com, Real Homes, MacFormat, music bible DIY, Tech Digest, TopTenReviews, Mirror.co.uk, Brandish, Kotaku, Shiny Shiny and Lifehacker. Gerald is also the author of 'Get Technology: Upgrade Your Future', published by Aurum Press, and also holds a Guinness world record on Tetris. For real.