Android vs. iPhone photography: FIGHT!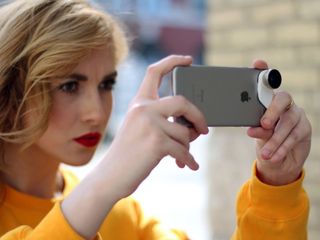 (Image credit: iMore)
A former Google executive says Android photography is far behind the iPhone, but what do you think? Join us in the iMore forums and share your opinion on which device's camera reigns supreme!
We're chatting all things photography — from Android to iPhone and everything in between! — in the iMore forums today and would love to hear your opinion!
So would you only ever shoot your images with an iPhone, or would you dare branch out and try an Android phone to take your perfect mobile pictures? Let us know what you think!
Cella writes for iMore on social and photography. She's a true crime enthusiast, bestselling horror author, lipstick collector, buzzkill, and Sicilian. Follow her on Twitter and Instagram: @hellorousseau
I would never leave iOS & Apple, and I think this discussion and controversy is a waste of time. The latest, best Android cameras certainly take great images and the best iPhone is almost a year old. Comparing them should occur when the devices in the shootout were released roughly around the same time.

I still like my Lumia 950 XL phone to take picture.
Get the best of iMore in in your inbox, every day!
Thank you for signing up to iMore. You will receive a verification email shortly.
There was a problem. Please refresh the page and try again.