Malware disguised as Adobe Flash is targeting macOS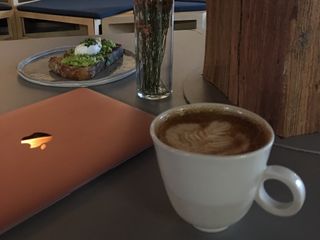 A decade-old Windows malware trojan wormed its way into the macOS ecosystem, complete with a signed (likely stolen) Apple developer certificate. The exploit appears as an Adobe Flash Player installer. Once permission is granted, it hides itself deep inside macOS folders. Its certificate has already been revoked by Apple, but it's good to be aware of your enemies.
According to Fox-IT, Snake, a malware framework that has been infecting Windows software since 2008, and more recently Linux, is now targeting Mac.
Snakes are dangerous and here's why
Similar to the Dok trojan that we heard about earlier this week, Snake popped up with an authenticated developer certificate, which means the Mac's built-in security system, Gatekeeper, would consider it legit and allow the installation process to complete.
It's important to note that Apple has already revoked this fake or stolen developer certificate, so Gatekeeper will block it. However, there is still a slight chance of someone downloading Snake by accident if they've found it through dubious channels. Malwarebytes explains (opens in new tab):
How Snake slithers into your Mac
Just like most malware attacks, Snake doesn't just magically appear on your Mac one day. There isn't someone shooting corrupted files through your ethernet cable directly into your software. Snake has to be welcomed into your operating system by you.
Think of it is a vampire. If you don't invite it into your home, it can't attack you.
The file, named Install Adobe Flash Player.app.zip, will appear to be an Adobe Flash installer (Say what you will about Flash, but there are still a lot of people that have to use it for school or work). From Malwarebytes (opens in new tab):
Interestingly, once the installation is complete, Flash is actually installed on the Mac, making it even more difficult to tell that it's a trojan.
How you can protect yourself against Snake
As noted above, the fake/stolen developer certificate that allowed Snake to get a pass from Gatekeeper has already been revoked, so it's likely that, even if you download the zip file and try to open the app, your built-in security program will say, "Nope Dope!"
But to refresh best practices, if you receive an email with an attachment at all, do some due diligence to make sure it's from a legitimate source. Check the sender address to make sure it is from an address you recognize. Click on the sender's name to view the email address it was sent from to make sure it's not a spoofed email. If you're still unsure, confirm with the sender by texting, calling or sending a separate email asking if the attachment is legit.
Specific to the Snake trojan, avoid downloading any zip files with the name Install Adobe Flash Player.app.zip.
What to do if Snake already bit you
Do you like my snake puns?
If you think you might have managed to accidentally install the Snake trojan onto your Mac, you can find and delete the following files:
/Library/LaunchDaemons/com.adobe.update.plist
/Library/Scripts/installd.sh
/Library/Scripts/queue
/var/tmp/.ur-*
/tmp/.gdm-socket
/tmp/.gdm-selinux
Next, delete the stolen/fake signed Apple Developer certificate.
Launch Finder.
Select Applications.
Open your Utilities folder.
Double-click on Keychain Access.
Select the certificate named Adobe Flash Player installer with the signed certificate issued to Addy Symonds.
Right or Control + click on the Certificate.
Select Delete Certificate from the drop down options.
Select Delete to confirm that you want to delete the certificate.
Lastly, change your administrator password to ensure that you're backdoor is rekeyed so the hackers can't get back in.
Remember best practices for staying safe
It is unlikely, at this point, that Snake will slither through your Mac's backdoor. For one, Apple has revoked the certificate, which makes it nearly impossible to make it through the installation process without you knowing about it.
To reiterate, don't open attachments from unknown sources. Double check the sender email address to make sure it is not spoofed. Don't open suspicious-looking files or give administrator permission to unknown programs. You can protect yourself from attacks if you stay safe.
If you do end up with malware on your Mac, take a moment to relax and know that everything will be O.K. You can remove malware on your own, but if it seems too difficult for you to tackle, you can talk to Apple support. Someone will be able to help you.
○ MacBook Pro with M1 Review
○ Macbook Pro with M1 FAQ
○ Touch Bar: The ultimate guide
○ MacBook forums
○ Buy at Apple (opens in new tab)

Get the best of iMore in in your inbox, every day!
Lory is a renaissance woman, writing news, reviews, and how-to guides for iMore. She also fancies herself a bit of a rock star in her town and spends too much time reading comic books. If she's not typing away at her keyboard, you can probably find her at Disneyland or watching Star Wars (or both).
When I got my new 2016 MBP 15" I decided not to install Flash at all, or anything from Adobe for that matter. So far I haven't even noticed its absence and I expect to never miss Adobe in the future.

This actually nothing new flash malware has been around for some time now. Even Adobe always warned people to only download flash from there site and not others no matter the warnings

This. The same as every other software vendor. Guess what, when I download OSX from a site other than Apple there's a chance it's full of even more holes than this fake flash.

If you need Flash, fire up Chrome. When you're done with flash, switch back to Safari. Never install Flash. Don't use Chrome more than you have to. There is a good reason why there is no Flash on iOS.

This has been going on for more than a year. It's annoying as ****. Because Chrome still keep asking you if you want to download. On my windows machines it just automatically closes the window and you never can make a mistake. I wish i could get my popup blocker on my mac to do that.
Thank you for signing up to iMore. You will receive a verification email shortly.
There was a problem. Please refresh the page and try again.