Apple and the user experience business model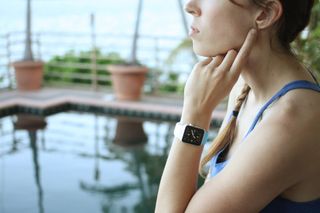 I have conversations about Apple with investors, competitors, developers, fans, venture capitalists, and more. These conversations are always revealing as to how much people understand, or think they understand, Apple. Inevitably these conversations turn to Apple's business model. One of the most common debates is whether Apple's business model is hardware or software. My own angle is neither—Apple's business is actually user experience.
It seems obvious in some ways—Apple emphasizes user experience over many other things. The company prides itself on elements of design and interactivity. Yet it didn't completely click with me until I was able to participate in specific research with over 800 Apple Watch owners. A company I'm working with called Wristly—If you own an Apple Watch please consider joining the panel—has built the largest independent panel of Apple Watch owners, now over 1,100 people.
Apple Watch customer satisfaction
We just published the first customer satisfaction report on the Apple Watch and, contrary to much published opinion, the Apple Watch has the highest customer satisfaction level of any previous first generation Apple product. (Note it is common practice for customer satisfaction surveys to add the first two satisfaction options below).
While we may not be able to measure the Apple Watch's success by metrics of sales (yet), we can now measure it by the level of current Apple Watch customer satisfaction, which speaks for itself.
Things get even more interesting when we contrast our current Apple Watch satisfaction score with the customer satisfaction scores of other first generation Apple products, namely the iPhone and iPad.
Here is how the Apple Watch stacks up against the customer satisfaction levels for the first generation iPhone and iPad.
The Apple Watch, as a version one product, has a closer customer satisfaction rating to the current iPhone at 99% than it does the version one iPhone or iPad. That is remarkable to me. That's the kind of customer satisfaction ratings you get when user experience is a company's highest priority.
Premium products
When it comes to the sale of PCs, smartphones, and tablets, Apple sells the majority of "premium" products sold. More than 60% of the premium smartphones sold each year are iPhones. More than half of all premium priced PCs are Macs. More than 70% of premium priced tablets are iPads.
This trend plays out it every market where Apple competes. The company successfully, and regularly, charges premium prices for its products and its customers remain satisfied. This is where the business model of user experience comes into play.
Integration all the way down
There is no other consumer tech company on the planet that is oriented like Apple. Apple doesn't just make hardware and software, but they also develop their own services. By optimizing the software to the hardware, and tightly integrated their services, they are in sole control of the user experience. And for Apple, that goes all the way down to the silicon: one of the most important products Apple creates are its A-series processors.
It's all part of the same strategy. What Apple does in silicon design is focused on the user experience. What it does in hardware is focused on the user experience. What it does in software is focused on the user experience. What it does in services—and yes they will get better—is focused on the user experience.
Because of its integration and focus, Apple doesn't have to fight with nearly all other hardware companies in the race to the bottom of the price curve. Instead, Apple can target the growing number of customers globally—beyond the over 480 million they currently have—who are maturing their interests in consumer technology products and will also value user experience enough to pay more for it.
Market momentum
The questions and doubts surrounding whether or not a post-Steve Jobs Apple could still launch successful new product categories has been answered: Yes.
The Apple Watch has the highest customer satisfaction rating of any first generation Apple product. The user experience business model works for Apple. Customers love their Apple products and Apple's momentum is not slowing down.
Here is the full Wristly report on Apple Watch customer satisfaction. If you have an Apple Watch and would enjoy additional insights and full reports, please join the panel.
Master your iPhone in minutes
iMore offers spot-on advice and guidance from our team of experts, with decades of Apple device experience to lean on. Learn more with iMore!
Ben Bajarin is a Principal Analyst at Creative Strategies, a market research firm based in Silicon Valley. His primary focus is to study global consumer markets for personal computing. You can read him on Tech.pinions and follow him @benbajarin.