Apple finally gets Indian govt. approval to assemble the latest iPhones locally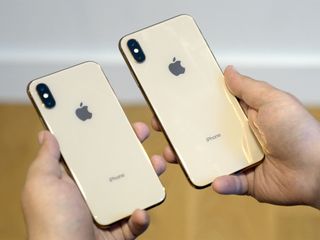 Apple contract supplier Wistron will soon start manufacturing the latest iPhones in India, which should put an end to the company's troubles in the country. In a bid to boost local manufacturing efforts, the Indian government started imposing heavy duties for electronics not assembled within India, with Apple catching the brunt of the levies.
While older devices like the iPhone SE were assembled locally by Wistron, newer models had to be imported from other markets. With the government levying a 20% import tax, the iPhones are currently priced out of reach of average consumers.
That's set to change, however, as India's information technology ministry has signed off on Wistron's $715 million bid (5,091 crores) for setting up new facilities capable of locally assembling the latest iPhones. In a statement to Economic Times, IT minister Ravi Shankar Prasad said:
We'll have to wait and see how long it takes for Wistron to kick off production, but we should see a price adjustment for the iPhone 8 series that will make the devices more competitive against Samsung and Google in India. Foxconn is set to assemble the iPhone XS and XR in India, and the manufacturer is in a similar negotiation with the government over its $357 bid. But with India in the midst of an election cycle this year, we should see Foxconn getting the nod in the coming weeks.
The minister pointed out that while the Indian government didn't provide as many incentives as China, it had its own set of advantages to offer the likes of Wistron, including a burgeoning workforce, English fluency, and abundant skilled workers:
Prasad also mentioned that the government has earmarked $715 million to boost local software efforts in the country. Stating that 55% of global R&D is done in India, the minister said that the goal was to create equivalents of Google and Facebook for the Indian market:
Get the best of iMore in in your inbox, every day!
The clumsiest man in tech.
Thank you for signing up to iMore. You will receive a verification email shortly.
There was a problem. Please refresh the page and try again.