Tim Cook reportedly wants to boost iPhone sales at Apple retail, teases a bevy of new products for fall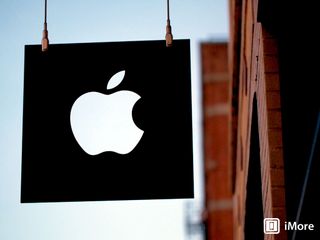 Apple Stores will reportedly be changing how they market and sell the iPhone, in hopes that more phones will be sold through their own Apple Store retail locations. This according to comments Tim Cook was said to have made at Apple's annual retail leadership gathering. Mark Gurman of 9to5Mac:
Incentives will be offered to customers who buy iPhones from Apple Stores, with Apple's 2013 Back to School promotions being the first part of the new push. Another element that was hinted at during the event was an iPhone trade-in program at Apple Stores. Details on the program are scarce at this time though it appears that it might allow customers to trade in their older phone for a refurbished version of a newer phone. The retail leaders are said to have left the event confident in this fall's product lineup.
It's likely that we'll see this new approach with the launch of new iPhone, iPad, and Mac models, widely expected for this fall. Apple's physical stores have often been credited as playing a major role in Apple's success over the last 12 years, in part because it let customers walk in and see the entire selection of products that Apple was offering. With increasing competition in mobile, the retail stores will continue to be critical differentiators, especially given that Apple can be in full control of the presentation of their products, something that isn't true in other retail locations.
Did you buy your iPhone at an Apple retail location? If not, why not, and is there any way Apple could convince you to buy your next one there?
Source: 9to5Mac
Joseph Keller is the former Editor in Chief of iMore. An Apple user for almost 20 years, he spends his time learning the ins and outs of iOS and macOS, always finding ways of getting the most out of his iPhone, iPad, Apple Watch, and Mac.
Guess they need to build more stores then. Cannot buy from a store unless you have one to go to.

Exactly. I am not gonna make a 4 hour drive just to pick up a phone (or Mac, or iPad) from the nearest Apple Store. If there was a store locally or even semi locally, that might be an option though. Sent from the iMore App

Just buy it from the Apple Store on-line. Free shipping, no lines. I look at products when I'm out shopping at other locations (even WalMart has Apple products) so I can physically see and handle them, then order from the on-line store.

I agree. I need a least one or two in the Florida panhandle.

Traded my Samsung galaxy S3 for iPhone 5 in a shady back alley craigslist deal.

you got ripped off. Even if they just took your GS3 and didnt give you an iP5, that would have been a better deal... Im by no means an Android fanboy (MacBook Pro, iPad Mini, Apple TV 2nd Gen, and iPod watch) but my Galaxy S3 ran way better than my iPhone 5 that I traded it for a Galaxy Note II

I got my 3GS's at att and then my 4S's through Apple.com. I did PICK UP my Mac at the Apple store after buying it online.
I think Apple could convince me to buy my next iPhone from the physical store if they were to offer the $50 gift card at the time or pull a Best Buy and knock $50 off as a sale.

If Cook really want to boost iPhone sales he need to get with the program and make an iPhone with a bigger screen. It's that simple. That's the only reason Samsung are selling so many phones right now. Once an iPhone is released with a bigger screen I guarantee Samsung will feel the shift.

Agree. They should at least offer two screen sizes. Have the current 4" for the masses, and have a at least a 4.5"-5" screen for those that want it.

Thats just it.. The masses is what Apple focuses on.. which implies the majority.. Though, if they think they are almost saturated there, with budget iPhone coming out (ala old Macbook) then I think we can expect next year a iPhone Pro (ala macbook pro).. Anyone else feel that inevitable? even the name sounds likely.. lol

Don't think I would buy a larger I-phone. To each his own I guess

The reality is that stores for carriers like Verizon and ATT give their employees incentives NOT to sell Apple phones. The carrier has to pay more of a premium for the iPhone, so they give employees an extra commission if they sell a Samsung or other competing product that they make more money on. I think Apple is smart to bring it in-house as much as possible. No one is going to market their own products better.

Agreed. I cannot tell you how many times I've been in different carrier stores and heard sales reps steer customers away from the iPhone. Sent from the iMore App

I always get my phones through best buy because of the trade in program and they usually have better deals. I don't think I've ever seen Apple sell a new iPhone for $150 like best buy does. Also, I like the geek squad protection, if I break my phone in anyway I get a new one within 2 days.

I prefer to purchase my apple products from the Apple Store.

iPhone 4 through criagslist, iPhone 5 through Verizon because i had some discounts.

Got mine at a VZW premium retailer. It wasn't a great experience-I wish I could have gone to an Apple Store.

Simplest answer? Nearest apple store is an hour away, best buy is only 30 minutes, and several carrier stores are a whole heck of a lot closer then that. I do like shopping at the apple store however. once upon a time when I lived closer I did buy most of my apple products from them.

Bought my iPhone 4S from the Verizon store and iPhone 5 from Verizon.com. I would have bought it from apple.com but they sold out at like 3AM which I was not getting up for when Verizon had them at 8AM when I tried to pre-order. Sent from the iMore App

I no longer buy my phones from any carrier stores as I grew tired of biased sales reps and some of their ridiculous AT&T store policies. I now only buy my iphones from my local Apple store as I have received nothing but impressive customer service, and love the fact that if I purchase something and exchange or return it, I am not charged a restocking fee like AT&T does. I also had some bumps arise recently when trying to use an upgrade on my of my lines at the Apple store (,was at the store for 2.5 hours, problem lied with AT&T side of things) and the Apple rep helping me stuck with it and never got irritated or gave me the impression he wanted to just tell me to get it sorted out with AT&T on my own and then come back. I will more than happy to purchase my first MacBook from them in the next 2 months :)

Bought my iPhone 5 from a woman on Craigslist. The expirence was a bit rushed but all and all things are looking good.

Love the Apple Store experience, waited in line for the 5 and will be doing it again for the next iPad and iPhone.

I either buy directly from the Apple website or from Best Buy. I usually get my new phones through Verizon. The main reason I don't physically go to The Apple Store is because it's not very close to my house.

The answer is not opening more stores, that will only add more cost and everyone will pay for it. The answer is to not have such large margins on apple devices. When they price themselves reasonably, people can afford the product. Who cares who or where they buy it from. With the markups they have, people catch on and are insulted. For decades, Apple refused to see themselves as a company that is for the "masses" but kept their noses snubbed high and demanded people pay more for their devices. Well, the majority of those consumers are wealthy or have money to burn. You've created your market (bed), now sell to that market (sleep in it). Until you lower your prices you're not going to win. Sorry. Sent from the iMore App
Thank you for signing up to iMore. You will receive a verification email shortly.
There was a problem. Please refresh the page and try again.