Apple pulls iOS 8.0.1 software update from circulation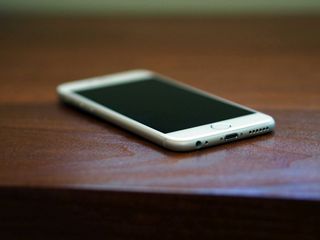 Apple has now pulled its iOS 8.0.1 software update from circulation, after a ton of reports hit the Internet that said the first update to iOS 8 crippled Touch ID and cellular service on the iPhone 6 and iPhone 6 Plus.
While the iOS 8.0.1 update was supposed to fix a number of bugs that had been discovered in iOS 8 since it launched a week ago, the code apparently is causing more problems than it solved for all those new iPhone 6 owners. Other iOS devices such as the iPad and older iPhone do not seem to be affected.
If your iPhone 6 device still shows that it is available for download, it is highly recommended that you do not download the software. If you have already downloaded and installed iOS 8.0.1, we have a way to restore your device to iOS 8.
Get the best of iMore in in your inbox, every day!
I have been writing professionally about technology and gaming news for 14 years.
I was kinda starting to like my iPod 6 5.5

+1. Sent from the iMore App

You know there is a rating system/up vote option now, just FYI, its to the right :-)

You do know it's not available on the app right? Just FYI Posted via the iMore App for Android

Imore really needs to update the app. It needs a up vote feature. A report button. Notifications when someone replies to you comment. And I don't mean an email. Like an actual phone notification. It also needs a real cool iphone 6 plus feature. Sent from the iMore App

I agree 100% Posted via the iMore App for Android

If iOS 8.0.1 is now no longer available, if you delete .ipsw file from your computer and restore again??? Sent from the iMore App

I wonder who got fired for that mistake!!

It just bricks. Posted via the iMore App for Android

Spoke to one of the Apple techs, actually he told me that he was one of the ones that found the issue. It seems that the Software update rolled out before the carrier update, so when the phones updated it wouldn't know where to connect to since it did not have the information it needed. He also said Apple pulled the update to make sure that the carrier update goes as it should. He had me do a restore through iTunes.

I left this EXACT probably cause on the Macrumors forums a few hours ago. I had a feeling that this was the exact issue, but the fanboys are blaming Apple of course.

Uh Apple does actually have some fault. Hold the update until you know for sure it won't brick devices. Sent from the iMore App

When I first got my 6, the first time I connected it to iTunes it told me there was a carrier update available. I wonder if that's the same one, or is there another one.

A carrier update isn't a software update. Sent from the iMore App

Interesting theory, but two things puzzle me. #1 Why did it break Touch ID too (and on just the 6's)? That has nothing to do with the Carrier update. And Touch ID was working fine on the iPhone 5S's from what I saw. #2. The same carrier file would be on the 5, 5S, etc as well. The carrier file is related to the carrier itself, not the device. If it was the carrier file that was the issue, it would have broken all the older devices to, wouldn't it? Those seemed to be working fine. Sorry, but to me, it almost sounds like Apple is trying to shift the blame temporarily to help buy time while they figure out what is really happening.

I downloaded the update OTA, but did not install it, but now I have the pending update waiting to be installed, how can I delete that? does anyone of you know how to do it?

Yeah - go to settings - general - usage - storage and delete the file from there.

thanks bro, you learn something every day ;)

Thanks Brother!! A Big Help

Mine still shows update available with the #1 notification next to the settings icon. When I went to storage as you indicated, the files isn't there. After you removed the file, does it still show 1 update available? Or a notification icon?

I am having the same issue. Cannot get the 1 to go away. Have you had any luck?

I had the same issue a download but no install. I did the iTunes restore to new and now restoring from a iTunes backup. Good luck and let us know how it goes. Sent from the iMore App

Turn it off your phone and reboot then proceed again to install the software, be sure that you are connected to wifi or internet and insrt your battery charger. Hope you got it, good luck. Sent from the iMore App

totally killed my service and touch ID on my Verizon 6. Called Apple and the person had no idea what I was talking about and had to confirm with her colleagues. Told me I couldn't upgrade back to 8.0 and during the many times she had me on hold I downloaded 8.0 on my computer and restored my phone back to it lolz

iOS 8.0.2 will be out in a couple of hours :) Sent from the iMore App

And you guys have the gall to talk shit about Android? Lolz. Posted via the Android iMore App!

So what do you do when you get a bad update? Oh wait, you don't get updates. Never mind.

HTC doesn't release bad updates, and doesn't use the carriers... Posted via the Android iMore App!

Only on the dev editions and GPE versions. Carrier branded phone updates still go through the carrier. Sent from the iMore App

And they don't release shit updates. Verizon does from time to time. Posted via the Android iMore App!

If i get a bad update or a corrupted download i can always Odin back to the stock rom with no problems. Posted via the iMore App for Android

Huh? My note 3 is on the the most current version of android available. Not sure what you mean by that. Posted via the iMore App for Android

You know if you download a bad update or the modem is corrupted you can Odin back to a working build Posted via the iMore App for Android

troll, you do know there is androidcentral.com right? why you idiots bother coming here on iMore is beyond me.

You have to ask? The sense of sanctimonious superiority (and I own an android tablet & a 4s)

mine phone is actually fine.. should i leave it or restore my phone?

You answered your own question... your iPhone is fine, leave it!

This is the first "update" I've seen that has bern pulled. Glad that Apple is quick on the recall though. Sent from the iMore App

Apple has pulled an update a couple of months ago. No one knew why. It went back on a couple I hours later. Sent from the iMore App

And honestly the bugs that were supposed to be fixed in 8.0.1 never surfaced for me. Maybe I got a lucky Apple amongst a bunch of rotten ones lol Sent from the iMore App

If Jobs were here, heads would roll...wait a minute, if Jobs were here this wouldn't have happened.

This is crazy. I appreciate the lean forward attitude, but when you lean too far forward, you fall on your face. Apple rushed to release iOS 8 with bugs and missing features, rushed the iPhone 6, and rushed an iOS update to fix the bugs that induced more problems. Terrible. Time to go put ice on your face before it swells up, Apple.

That's odd? Sent from the iMore App

Sounds like Apple might be rushing a little too much to keep up. Posted with my Awesome BlackBerry Z30 using Android iMore App!

I got a notification this morning (Yes the Next day after it was pulled) that 8.0.1 was available for download. I am not going to do that until I see a notification that 8.0.2 is available. I am having some very minor issues with my iPhone 6 but nothing compared to not having cellular signal or TouchID.
Thank you for signing up to iMore. You will receive a verification email shortly.
There was a problem. Please refresh the page and try again.