Apple's $1,099 iMac: Who should buy one?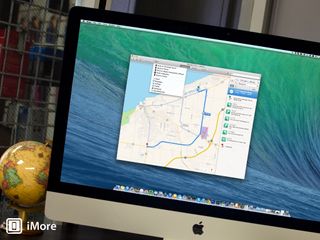 Apple on Wednesday introduced a new iMac model priced at $1,099, $200 less than the previous low end model. Who's the new iMac aimed at, and how successful is Apple likely to be with it?
Before today, the low-end 21.5-inch iMac sported a 2.7 GHz Intel Core i5 quad-core processor, 8 GB RAM, Intel Iris integrated graphics and a 1 TB hard disk drive. That machine is still available, and it's still priced at $1,299, but there's a new low end machine to consider.
That 21.5-inch iMac comes equipped with a 1.4 GHz Intel Core i5 processor that's a dual-core, not a quad-core. It's mated to Intel HD 5000 integrated graphics, and at least superficially, it looks like the same combo that powers Apple's standard specification MacBook Air.
That configuration serves the MacBook Air well. Both the 11-inch and 13-inch MBA models have all-day batteries, and no one would accuse them of being particularly slow.
But MacBook Airs have another reason to be fast — they're equipped with PCIe-based flash storage in place of a conventional hard drive. Adding flash storage to any Mac will make it vastly more responsive, because so much of what you do is dependent on reading data and writing data to the storage system.
Flash storage isn't standard equipment on the iMac. It comes with a conventional hard disk drive, which will operate more slowly. What's more, it's 500 GB, half the standard capacity of other iMacs.
You can certainly opt for an iMac configuration that includes a 1 TB "Fusion" drive, in which Apple pairs together a 128 GB flash drive with a 1 TB hard drive to create a 1 TB logical volume that operates much faster than a regular hard drive; or you can go with a 256 GB flash drive instead.
But either option will cost you more money, and will put that new low-priced iMac into the territory of its more expensive brethren.
Fortunately, there is an upside: The $1099 iMac has 8 GB RAM, twice as much RAM as the standard MacBook Air. That's a standard configuration for the iMac, but it also means it'll be able to run more apps and have larger files resident in memory without slowing down to page virtual memory, which hits the hard drive and can really drag down performance.
Dual core versus quad core
Besides the obvious clock speed difference between the $1099 iMac and its brethren, there's another difference to consider: The number of cores. The $1099 model is equipped with a dual-core i5 processor, while all other iMac models have a quad-core processor.
If all you're doing is casual web surfing, e-mail, and light office work on your iMac, you're unlikely to notice a big difference between a dual-core and quad-core processor, processor speed notwithstanding.
Some software applications are a different story, however. Some applications (and even many system processes running in OS X) have been well-optimized to take advantage of multi-core processors. If you're using the iMac to do any sort of heavy image, video or audio processing, or run other software optimized for multi-core machines, you're going to quickly run into bottlenecks with that slower, less-capable iMac.
So who's this iMac aimed at, anyway?
Obviously not everyone needs the horsepower of a quad-core iMac to get their job done. Many of us are perfectly comfortable with the processing performance a dual-core i5 provides, even at 1.4 GHz.
Some consumers who are looking for better value for the iMac are going to be impressed with the new lower price, and at least when they're demoing the system in an Apple retail store or elsewhere, they're not going to notice a big difference for what they're doing. And if they do, it's an opportunity for the salesperson to upsell the $1299 model as a more capable system.
Others who may find the new less expensive iMac appealing include institutional buyers — corporations looking for desktop computers for their employees that are fast enough to keep up with business tasks. That 21.5-inch screen and slim design offer a killer combination of usability features that make the iMac a great business workstation, and not everyone who needs one is a content creator who may end up tasking the processor and graphics.
Educational institutions that continue to invest in desktop machines may also find the new iMac appealing, though Apple's decision to wait until mid June to introduce it doesn't jibe very well with the educational buying season. With summer vacation up on, school IT staff will begin rolling out new hardware for the fall in just a few weeks, and presumably have already made most of their purchases.
If you're a student or teacher looking to pick up a low-end iMac for yourself, you'll pay $1049, or $50 off the regular retail price. That means schools buying them in bulk should be able to get the new machine for less than $999 — the same price the education-only eMac debuted for back in 2002.
Great expectations
This is the second time in the past few months Apple has price-corrected its Mac product line. Last time it was the MacBook Air, getting a very modest CPU bump from 1.3 GHz to 1.4 GHz and a $100 across the board price drop. Now the iMac is available for $200 less, albeit in a less capable configuration.
Apple's waiting for Intel to get its Broadwell microprocessor into production. Broadwell will continue Haswell's legacy of improved efficiency with much better integrated graphics performance and other enhancements.
Broadwell will power the next generation of Mac hardware through 2015. But Intel's behind schedule, and it doesn't look like we're going to see Macs with the new chip until later this year.
It's possible Apple's just trying to prod interest in the Mac until that Broadwell transition can get underway; it's also possible that Apple's trying to calibrate expectations for new Mac hardware it's working on this fall.
The bottom line
As soon as the new low-end iMac was announced Wednesday, tech press and others lit up social media with head-scratching comments. A less expensive iMac, sure. But one with a hobbled CPU? Why bother?
The fact is that many people out there simply don't need the horsepower of the 2.7 GHz iMac. And up until now, they've been expected to pay for capabilities they simply won't use.
So a new iMac at a lower prices means that people (and businesses) buying Macs have another option that can save them money. If it suits their needs, that's a good thing.
Are you interested in the new iMac? Or is a 1.4 GHz processor too slow for your needs? Sound off in the comments — I want to hear from you.
Master your iPhone in minutes
iMore offers spot-on advice and guidance from our team of experts, with decades of Apple device experience to lean on. Learn more with iMore!