Exclusive: Alt Store's developer is already getting ready for third-party App Stores on iOS
Interview: Preparing for Apple's take on third-party app stores.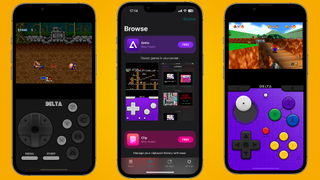 (Image credit: iMore)
Retro gaming has only been a growing trend in recent years, with adults who had grown up in the eighties and early nineties, wanting to find ways to play games from their childhood on devices such as the Steam Deck, and even their iOS devices.
Enter Delta - an emulator developed by Riley Testut that allows you to play games from NES, Game Boy, Nintendo DS, Nintendo 64, while being able to use cheats, customized skins and more - but there is a catch.
In order to do this, you need to install Alt Store on your Mac and then on iOS, which is Testut's way of sideloading apps that go against Apple's App Store guidelines, such as rule 2.5.2 that ban apps from launching a collection of apps or games within, which applies to Delta.
In the early days of iOS, there were developers who would use exploits in order to enable your iPhone or iPad to 'jailbreak' your device, where you could use stores such as Cydia to download themes, install emulators and more. But sideloading is an easier method and in some ways, safer.
With rumors that iOS 17 could be introducing a way of allowing third-party app stores onto Apple's devices, iMore spoke to Riley Testut about where this could go, and where Alt Store could fit into Apple's plans going forward.
Collecting Stars like it's 1997 all over again
After installing Alt Server on macOS, followed by Alt Store then Delta on an iPhone or iPad, I was playing Super Mario 64 and Pokemon Heart Gold in an instant, and it was a sight to see.
If you're signed up to the team's Patreon, you can try out SEGA Genesis / Mega Drive games and native iPad support in Delta, and these work great already. You can also use the iPad keyboards to control the games, something that, oddly, many games available in the App Store still don't take advantage of.
You can easily drop games into a folder with the Files app, and Delta will find them and showcase them in a grid, with the box art included. After one tap, you're brought to the game with its controls if you haven't paired a controller to your iPhone or iPad.
Everything runs at full speed here, which is no surprise, and the touch controls work well compared to other efforts from developers, such as Sonic Spinball by SEGA where the buttons were too small and too slow to respond to being pressed. You can save and load states, which means you can save anywhere in a game, alongside being able to fast-forward if you're playing an RPG game riddled with slow text that you can't skip for example. You can also fill in and enable cheat codes that can give you infinite health in games like Mega Man.
The whole app is elegantly designed, and the skins for the controls are well made - but you can replace them with custom ones if you wish from a gallery that Delta offers.
Sideloading - how could Apple introduce it?
For those not aware, sideloading enables you to install an app onto a device without using a sanctioned method, such as the App Store. Android has allowed it since its inception in 2008, but Apple has a tight grip on what can be used on its iOS devices.
We asked Testut if he can imagine a time when Apple will allow sideloading, giving users free reign on what apps they can install. "Not really. If Apple allows sideloading, there's no way to distinguish "good" apps from "bad" apps on a technical level; you'd need some sort of human review," Testut clarifies.
"However, assuming Apple requires that all sideloaded apps be notarized (which I fully expect), they could revoke the signing certificates for any malicious apps that do pop up. This would not only stop others from downloading these apps, but could also prevent them from launching on devices where it was already installed."
With rumors of a sanctioned method coming in iOS 17, could the company introduce it as a minor feature, something that only users could find through a barrage of settings hidden deep within the Settings app? "I expect Apple to add sideloading in a way that is cumbersome and intimidating enough to dissuade the average consumer from doing so in the first place, drastically limiting the potential reach of malicious apps," Testut imagines.
"I've learned firsthand from running AltStore that asking people to do something as "simple" as plugging their device into their computer does in fact discourage a large number of people purely by adding friction. So assuming Apple makes sideloading even a little inconvenient, it will remain a relatively niche feature that only those who know what they're doing will use — making it overall less appealing for bad actors."
The topic of sideloading has been dismissed by Apple's own Craig Federighi in interviews, saying that it would go against the values of the App Store in allowing anything on people's devices.
Yet this is only half the case - it can also bring a lot of innovation to the community. We asked Testut why the term has been given more negative connotations than positive ones lately. "I think it stems from several reasons. Primarily, sideloading is inherently less safe than installing apps from the App Store since there's no app review, so it's easier for malicious apps to sneak their way onto people's devices," Testut explains.
"Additionally, I think many people are worried that allowing sideloading would disrupt today's status quo where consumers can easily download any app they want from a single, trusted source. Many people choose iOS for its curated and streamlined experience, so naturally, there's concern that sideloading could fragment this experience for everyone, and not just those who want to sideload some apps."
"Lastly, there's a common misconception that sideloaded apps were rejected from the App Store because they're illegal or unethical," Testut explains. "In reality, there are numerous reasons why apps are arbitrarily rejected by Apple — even if they're completely legal — such as emulators, virtual machines, cloud-gaming services, non-WebKit web browsers, and non-Swift compilers."
Could PS1 support be coming to Delta?
With any app, there's always room for improvement, and Delta is no exception, as there are opportunities for more systems from the past to make an appearance, alongside multiplayer support. We asked Testut if these and other plans were on the horizon. "Everything's on the table! Multiplayer especially is a feature I'm very excited about; I'm currently working on same-device multiplayer for NES, SNES, and N64 games, but I'd love more than anything to support online multiplayer for DS games down the road — especially over SharePlay," Testut reveals.
"Unfortunately, the biggest thing holding back Delta right now is AltStore — which is why the thing I'm most excited for if sideloading is allowed will be being able to focus much more on Delta development," Testut explains. "As it turns out, running an alternative app store based on hacky workarounds requires a lot of work and eats up most of my time!"
Challenges of maintaining a third-party App Store
Since the App Store's debut in 2008, there have been plenty of instances where apps have slipped through the cracks of Apple's team and then promptly taken down soon after. We asked Testut if there have been similar challenges in not only making sure Alt Store runs well for its users but making sure that Apple couldn't find ways to shut it down.
"Oh man, too many to count — but probably wouldn't have been a worthwhile project if I hadn't," Testut explains. "For the first year or so after launching AltStore, it really felt like I was playing a cat-and-mouse game with Apple. Every once in a while Apple would do something that would break AltStore in some way — such as shutting down the legacy auth endpoint I was using, updating the code signature format, blocking requests coming from Windows computers, etc. — and I would have to scramble to fix it ASAP to avoid people abruptly losing access to their apps."
Yet there has been bigger challenges along the way for Testut, which prompted some help in the form of Shane Gill. "Arguably bigger than these technical challenges though was simply keeping everything afloat as AltStore continued to grow. Eventually, it reached a point where I was too overwhelmed and completely burned myself out, which is why I brought Shane on board full-time last year to help with all non-development tasks. Working with Shane has helped dramatically and we've been able to move much faster, but in the end we're still just two people trying to manage everything!"
Alt Store highlights
As Alt Store has been available since September 2019, we asked Testut if there were any apps that have been featured on it, that stood out for him since the store's debut.
"Absolutely! Unsurprisingly emulators are very popular on AltStore, and IMO there's none more impressive than DolphiniOS — an iOS port of the popular Dolphin GameCube/Wii emulator," Testut explains. "Emulating GameCube and Wii games at full speed on my iPad is truly mind-blowing, and I've had so much fun replaying classics like Mario Kart: Double Dash and Super Mario Sunshine!"
But there are virtualization apps that have surprised Testut even more. "The app that has impressed me the most is probably the virtual machine app UTM. The ability to run a full version of Windows on an iPad is a remarkable experience, and it really shows just how limited the iPad is by the App Store; there's no technical reason an iPad with the exact same processor as a Mac can't run the same apps, yet the App Store restrictions are actively preventing developers from building them."
The future of Alt Store is coming
In his Patreon posts, where you can also download preview builds of Delta, Testut is already working on the next major release of Alt Store, version 2.0. Delta 2.0 will enable anyone to add different sources to the Store, which means that a user could find more apps that are being hosted in other places, which could then be displayed in the Alt Store, ready to download, just like Delta and DolphiniOS.
We asked him whether this upgrade was also prompted by the rumors of Apple's own move here that could be coming soon. "AltStore 2.0 will be the public release of third-party "Sources", allowing anyone to distribute their apps directly through AltStore with their own store page (just like Delta). Because of the increased risk when sideloading apps, we didn't want to "open the floodgates" by releasing Sources before there were sufficient precautions in place to protect against bad actors," Testut reveals.
"For this reason, AltStore currently only supports "Trusted Sources" — a.k.a. sources we've verified ourselves are safe — which include the sources for DolphiniOS, UTM, as well as a few others like Provenance."
But this update also comes with added assurances for security. "AltStore 2.0 however will add these remaining security precautions — such as automated permissions checking, code signature validation, ability to remotely block sources, etc. — as well as a completely revamped UI for managing and browsing third-party sources," Testut explains. "Combined, these changes will let us remove our restrictions on sources and let consumers add any source they want in order to curate their own AltStore browsing experience.
To put it another way: this is what AltStore was imagined to be from the very beginning — so I couldn't be more excited to finally release it later this year."
Master your iPhone in minutes
iMore offers spot-on advice and guidance from our team of experts, with decades of Apple device experience to lean on. Learn more with iMore!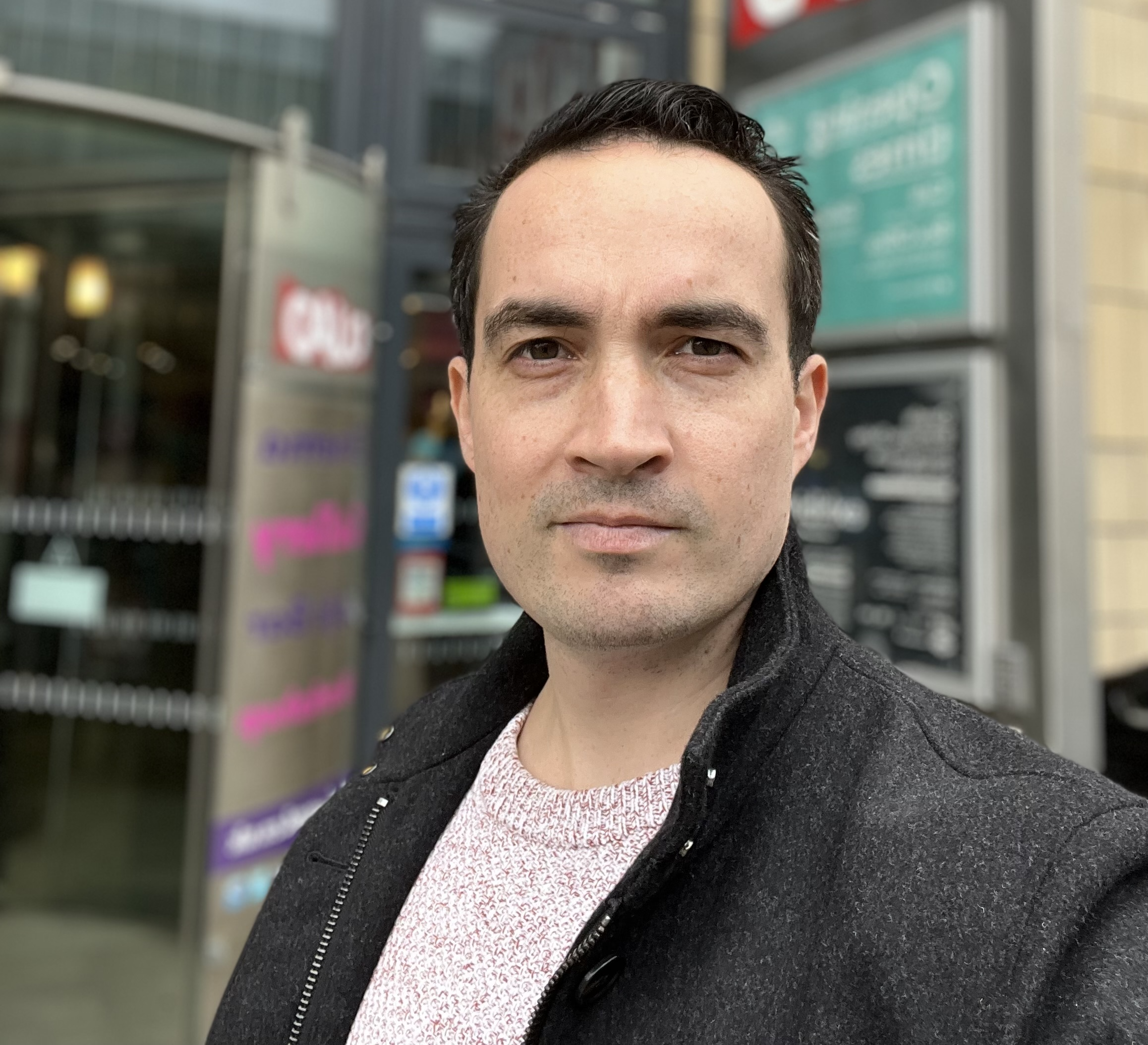 Daryl is iMore's Features Editor, overseeing long-form and in-depth articles and op-eds. Daryl loves using his experience as both a journalist and Apple fan to tell stories about Apple's products and its community, from the apps we use everyday to the products that have been long forgotten in the Cupertino archives.
Previously Software & Downloads Writer at TechRadar, and Deputy Editor at StealthOptional, he's also written a book, 'The Making of Tomb Raider', which tells the story of the beginnings of Lara Croft and the series' early development. He's also written for many other publications including WIRED, MacFormat, Bloody Disgusting, VGC, GamesRadar, Nintendo Life, VRV Blog, The Loop Magazine, SUPER JUMP, Gizmodo, Film Stories, TopTenReviews, Miketendo64 and Daily Star.