Exclusive: Why this famed iPhone app developer is turning their hand to Pokémon
This was super effective!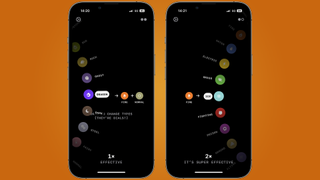 (Image credit: iMore)
A developer has released a simple yet elegant Pokémon app today (February 9), and we asked them why they decided to create it.
Aether is available for iPhone and iPad as a one-time purchase for $1.99 / £1.79, where you can select two dials to discover how effective Pokémon types are with one another.
For those not aware, Pokémon is a game series that first arrived in 1996 for the original Game Boy, where you could catch up to 151 creatures and fight Gym Leaders to earn badges and become the best Pokémon trainer.
Ben McCarthy previously worked on Obscura 3 alongside his business partner, a camera app for $9.99 / £9.99 on iPhone and iPad. Its latest version, released in early 2022, features a redesigned gallery view, video capture, refined layouts for controlling exposure settings, plus the ability to select the multiple lenses available on your iPhone, alongside controller support.
However, with a fourth version of Obscura in the making, iMore spoke to McCarthy about how Aether came to be, and why they created it in the first place, alongside potential future plans for their camera app.
Using Aether
Aether is a simple affair, where you have two or three dials that you can turn to select the different types of Pokémon, then see how little or big the effectiveness can be when compared to other types.
We asked McCarthy why they created Aether. "I've been an avid Pokémon player for almost as long as I can remember. I think I was 6 or 7, when I received my first Game Boy Color with Pokémon Yellow, and instantly got hooked into that world," McCarthy explains. "I stuck with it through the Sapphire and Ruby games. I didn't own a Nintendo DS when they arrived on the scene, so I stopped playing for a few years until Sun and Moon launched. In the meantime, a new Pokémon type was introduced: Fairy. And I've never been able to fully internalize its various strengths and weaknesses."
"I frequently find myself googling Pokémon type matchups, and inevitably spawn a bunch of tabs I forget to close. I realized that an app might be a nicer approach to this, and would save typing out the names of each type every time I need to check its chart."
McCarthy spotted an opportunity when they went to search for anything on the App Store that could help replace their googling.
"I looked on the App Store, and found the available options pretty lackluster, and figured, hey, that seems like something I could build in a weekend (it turned out to be a little more, but not much more)."
McCarthy had mentioned to iMore that Apple had requested that all references to Pokémon be removed before it could be approved for release on the App Store.
However, with it now available, we wondered whether you could use Aether for earlier games in the series, such as Pokémon Gold and Silver, released in 2000 for the Game Boy Color.
"You can use the app for Pokémon games that go as far back as 2013, but for anything earlier, the effectiveness may be skewed," McCarthy clarifies. "Aether uses the current values for each type, which date back to 2013, with the introduction of the Fairy type in Pokémon X and Y. If Aether takes off, and the demand is there, I'd be happy to add support for the legacy balancing of types."
The concept of Aether is simple but effective, and it could be the start of an app that could help a player in any Pokémon game, from Red and Blue to Scarlet and Violet.
Could Tears of the Kingdom benefit from Aether too?
However, when you look at other 'helper' apps in the App Store, plenty are available. For example, one can help guide players when making food in Legend of Zelda: Breath of the Wild, so you can make better potions and meals for Link.
We asked McCarthy if this category is an untapped market for developers in helping players with certain moments in games.
"I think the inherent flaw to that category is that game developers/console makers can't guarantee that a user will have access to a smartphone, especially for games aimed more towards kids," McCarthy elaborates. "And if that's the case, then any companion content has to be superfluous to the main experience.
The only real success I can think of here is Pokémon Go. It's not exactly a companion to the games, but it's a unique smartphone experience that can tie to the games via Pokémon Home, letting you transfer creatures between games."
We followed up here, to ask if McCarthy has considered creating an app to help with Legend of Zelda: Tears of the Kingdom and its recipes once it arrives in May.
"I really enjoyed Breath of the Wild when it came out, but I never had much connection to the Zelda franchise before that. (I think I played 10 minutes of Twilight Princess on a friend's Nintendo Wii, and found the motion controls unbearable," McCarthy reveals. "And while the cooking in the game is certainly a useful mechanic, it's not core to the gameplay in the way the type matchups are in Pokémon."
The future of Obscura and, VR
Having looked at their blog that's mostly behind a paywall, Obscura 4 is already in the making, with the time gap between versions being much smaller than versions 2 and 3.
We asked McCarthy what the reasons were for this, and if there was something that instantly tempted them to improve upon it that made Obscura earn its '4.0' stripes.
"I've teased it a little bit here and there, mostly that I'm rebuilding the majority of Obscura in SwiftUI. I don't plan on talking about it openly before the launch, but I'm going to do some sneak peeks for anyone who supports me via my site's membership. So go sign up for that if you're curious!"
Finally, with constant rumors of Apple preparing an AR/VR headset soon, we asked McCarthy what their thoughts were on the category, and if they could see a time when Aether or even Obscura could work with this rumored headset.
"I can't say I'm all that excited about AR. I love playing a few rounds of Beat Saber, but I think a lot of us have spent the past decade glued to our phones, and the idea of being even more removed from the world just doesn't seem that appealing, outside of gaming."
McCarthy elaborates on Obscura appearing on the headset. "Even if it turns out that Apple's headset is equipped with great cameras, Obscura doesn't seem like a great fit. Having your camera stuck to your face would be pretty limiting in terms of composition, and if this thing is mostly intended for at-home use, mostly on the couch, or at a desk, I don't see that as being a great opportunity for photo-taking."
As for Aether, sure if it's easy enough to port over, why not? But it seems unlikely that you'd want to be playing with your Switch in your hands and your Apple headset over your face," McCarthy explains.
"And maybe we'll reach a point where AR tech is so miniaturized that it fits into a svelte pair of glasses and is natural to wear all day, it still seems like it will be more useful for showing you information than it will be for interacting with or as a creative tool."
McCarthy simply found a desire to suit their needs when playing Pokémon, and the result is something impressive.
Having been a user of Obscura for years, Aether adopts a similar appearance and interface to its Camera app, such as the two circular menus, and it works very well.
While it may be disappointing that there won't be a similar app to help with Breath of the Wild and the soon-to-be-released Tears of the Kingdom, it's only an example of how well iOS developers can see a need, and apply their skills to an app that solves a problem in a couple of steps.
Master your iPhone in minutes
iMore offers spot-on advice and guidance from our team of experts, with decades of Apple device experience to lean on. Learn more with iMore!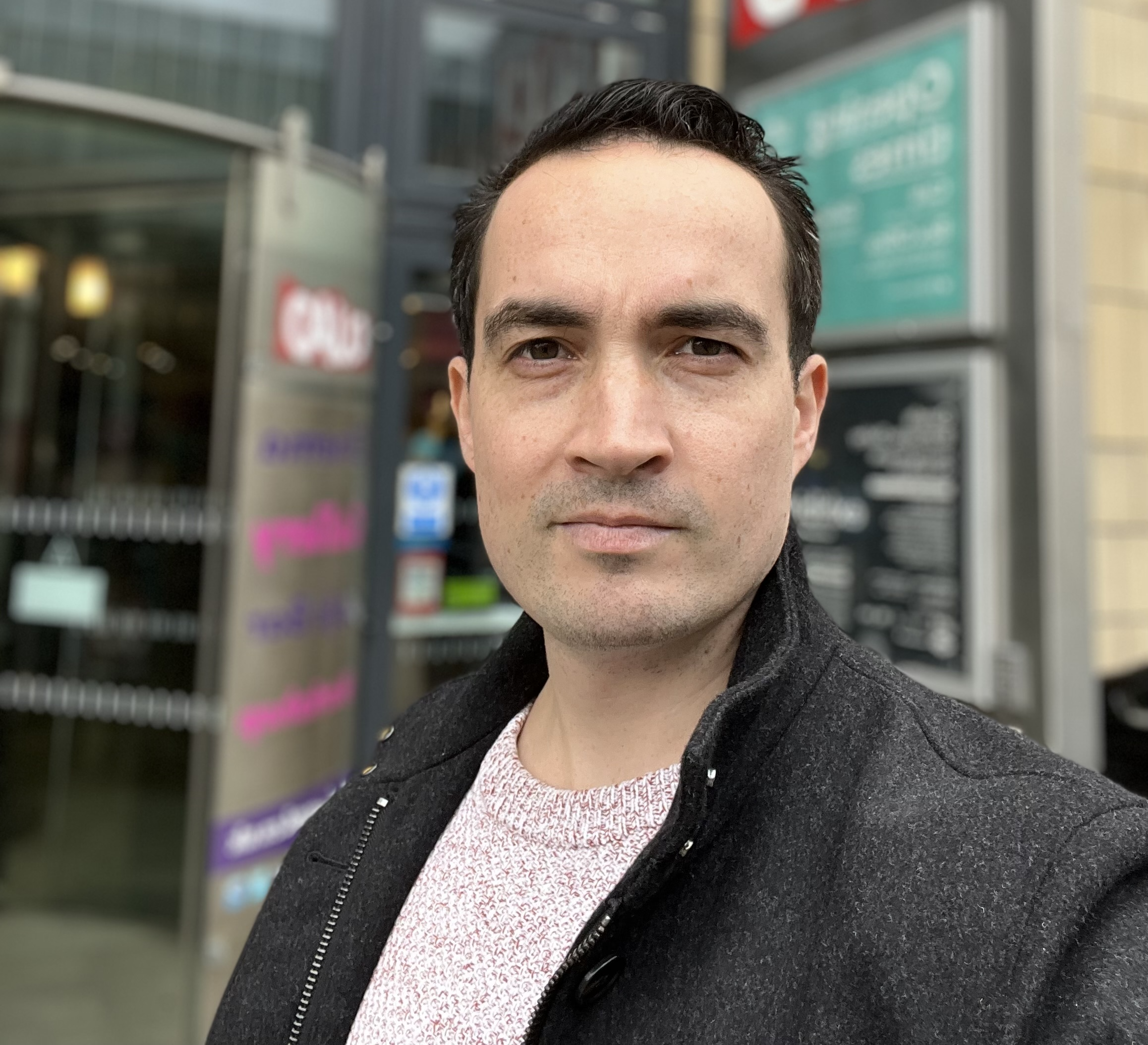 Daryl is iMore's Features Editor, overseeing long-form and in-depth articles and op-eds. Daryl loves using his experience as both a journalist and Apple fan to tell stories about Apple's products and its community, from the apps we use everyday to the products that have been long forgotten in the Cupertino archives.
Previously Software & Downloads Writer at TechRadar, and Deputy Editor at StealthOptional, he's also written a book, 'The Making of Tomb Raider', which tells the story of the beginnings of Lara Croft and the series' early development. He's also written for many other publications including WIRED, MacFormat, Bloody Disgusting, VGC, GamesRadar, Nintendo Life, VRV Blog, The Loop Magazine, SUPER JUMP, Gizmodo, Film Stories, TopTenReviews, Miketendo64 and Daily Star.