Best 12.9-inch iPad Pro (2018 & 2019) Cases in 2020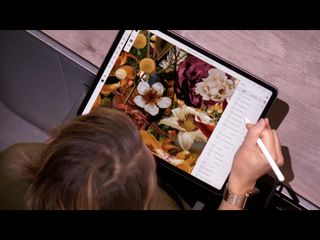 (Image credit: Apple)
Whether you use your third-generation 12.9-inch iPad Pro as a computer replacement or a supplement, you'll want to protect it with a great cover. Some covers offer additional functionality, such as a keyboard. We are here to help you sort through the best cases for your (2018) 12.9-inch iPad Pro.
Our personal recommendations
Apple's official Smart Keyboard Case (opens in new tab) is a staff favorite because it's thin, lightweight, and gets the job done in style. If you want something that looks good and just works beautifully, this is your case.
The case style I always choose for my iPads is the ZtotopCase for iPad Pro 12.9 Inch (opens in new tab). I like the slim, lightweight style and the front cover that folds back to form a stand for watching videos or typing. Simply opening and closing the cover wakes up your iPad Pro or puts it to sleep. If you have an Apple Pencil, this case is ideal. Not only will it store your Apple Pencil when not in use, but the case holds it in the right spot to charge while it's being stored.