Best AirPlay 2 speakers 2022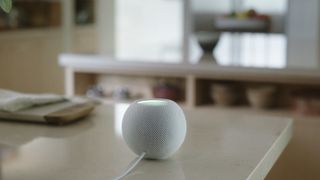 (Image credit: Apple)
If you're reading this, then the chances are high that you use an Apple device that is capable of AirPlay 2, so to take your tunes to the next level, you need one of the best AirPlay 2 speakers. With AirPlay 2, you can "cast" audio from your iPhone, iPad, or Mac to a receiving device, such as a speaker, and it stays in sync as you move from room to room. There are a lot of AirPlay 2 compatible speakers out there, so we've rounded up the best AirPlay 2 speakers around.
Go wire-free with the best AirPlay 2 speakers
AirPlay 2 is an effortless way to wirelessly send the tunes from your devices to speakers all around the home. Through Siri voice commands or via Control Center on your iPhone or iPad, you can send your favorite tracks to these booming speakers. Because they use the latest and greatest audio tech from Apple, they all magically stay in sync.
We love the Sonos Beam because it's a small and compact soundbar that packs a massive punch in terms of audio quality and is enough to fill up small to medium-sized rooms. If you are looking for a portable speaker, you should check out the Libratone Zipp 2, which besides AirPlay 2 integration, supports Amazon Alexa. Another favorite is the oh-so-iconic HomePod mini, which offers quite the bang for the buck and integrates perfectly with other Apple devices.