Best Heavy Duty Cases for iPhone XR in 2022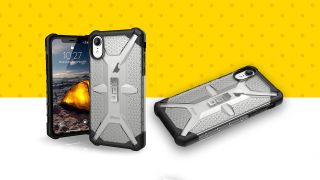 (Image credit: iMore)
If you have butterfingers like I do, or you work in an environment that can be hazardous to your phone, you might be looking for a heavy-duty case for your iPhone XR. I prefer not to take on the bulk of a heavy-duty case, but once I burn through my two AppleCare+ incidents, you can bet I'll be slapping on one of these babies daily.
Which one should you buy?
Regardless of your case budget, there is a protective case on this list for everyone. When I'm going to be in a situation where I know a drop might be more possible, I'm most likely to put a Speck Presidio Grip (opens in new tab) on my iPhone. I personally prefer a slimmer design, and this one is relatively slim while still offering some serious protection. It doesn't hurt that it comes in such attractive colours. For me, this is a step up in protection from my usual slim cases.
If protection matters above all else, I'd go for the OtterBox Defender (opens in new tab). It's almost like putting two cases on your phone, a hard inner shell for reliable protection and a softer outer shell for a bit of give in case of drops. The holster is removable so you can use it or not. Thank goodness this model doesn't come with the built-in screen protector; those interfere with touch screens in my experience. Since this case is screenless, you can use any screen protector you like, one that doesn't decrease the functionality of your phone. Price-wise it sits about in the middle, but what you're paying for isn't style or looks, it's heavy-duty protection.
Jen Karner is a VR Specialist with a taste for all of the weird things. She's usually found playing the latest time-waster on her phone or tablet, when she's not wrecking aliens on her PlayStation VR.
Get the best of iMore in in your inbox, every day!
Thank you for signing up to iMore. You will receive a verification email shortly.
There was a problem. Please refresh the page and try again.