Bing on iPhone and iPad adds image search with latest update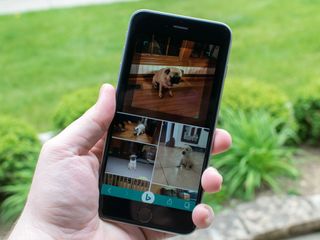 Microsoft has updated its Bing app for the iPhone and iPad (opens in new tab). The new version adds, among other things, a way to search for images in the app.
Here's what's included in the new 6.5.1 version of Bing:
Get notified when a movie you're following is available for streaming
Search by image: take a picture, and find similar images from the web
Find bus routes and schedules from maps
Faster start-up time and other performance improvements
Improved image, video, and local experience
Improved product results, with data from more stores (including eBay, Best Buy) in the barcode scanner
You can download the new Bing version from the App Store (opens in new tab).
Get the best of iMore in your inbox, every day!
I have been writing professionally about technology and gaming news for 14 years.
Looks like a nice app, but do lots of people actually use Bing? I personally have used it a few times by accident. I simply don't see any reason to use something other than Google. A good example is Yahoo. They are currently for sale. Once someone buys their core business, they will simply shut down all Yahoo services and use the IP for their own stuff. Nothing wrong with Bing, but Google is way better. Just sayin'.

Bing works better in my experience. I've been using them for about 4 years now. Strictly Bing,no Google at all. Sucks that I'm not in US or I would've accumulated so many Bing points already. The search results have less ads and more relevant to my search, and also the image search is a lot better and more intuitive than Google.

For me, Bing is just 20x times better than Google. It's funny how times have changed.