Could carriers rebel against the high costs of Apple's iPhone?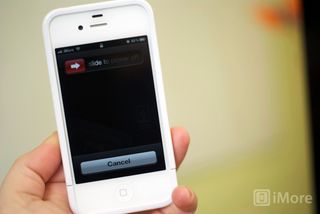 If a carrier, like AT&T, wants to improve profitability on iPhone sales, it has to do so by reducing the subsidy. The only way to reduce the subsidy is to get Apple to drop its pricing, or to sell at a higher contract price
Yesterday, on Wall Street, we saw something rare. An Apple analyst downgraded the stock from a "buy" to "neutral" rating. Most analysts who cover Apple are incredibly bullish. So it's interesting to think about why this analyst, Walter Piecyk from BTIG Research, disagrees.
I haven't seen his research report with my own eyes, so I'm relying on the good reporting done by AllThingsD here. The crux of the downgrade reasoning seems to come down to subsidies.
Apple sells its latest iPhones for over $600. This is well known by most industry pundits. This is how Apple can make such healthy margins compared to most other players in the market. Analyst speak for this price is ASP, or "average selling price".
Carriers then subsidize the phone. In the US, typically the sticker price to a consumer is $199 on a two year contract. So the carrier is forking over more than $400 just to bring the customer onto their network.
This wouldn't be a problem if the $400+ subsidy was a one time thing. But it isn't. Every two years, customers are eligible to resign a new contract, and grab another subsidized phone. Many carriers, like AT&T, also allow you to upgrade early (before contract expiry), at a higher price. But that higher price still bakes in a huge subsidy on the phone.
Piecyk says, "We expect post-paid wireless operators to remain firm in their plan to stunt the pace of phone upgrades in 2012 and we expect to see some initial evidence of their success in the current quarter."
He estimates that AT&T will implement stricter upgrade policies, and other carriers may follow suit. This could lead to fiscal Q3 iPhone sales of only $27.5 billion, or about $1 billion less than the average estimates (the Street calls this "consensus"). Remember Q3 is Apple's June quarter since its fiscal year ends in September.
I don't think it makes sense for carriers to spend tons of cash to let customers upgrade such an expensive phone one year into a contract. And beyond this, I think the average consumer doesn't want to upgrade that early. While Piecyk may have a valid argument for a short term weakness in Apple stock, I want to think about this longer term.
I think the real risk to Apple could come from ASP pressure, not a small change in upgrade pricing. The carriers don't like paying $600+ for iPhones. Most competing high-end smartphones cost less.
If a carrier, like AT&T, wants to improve profitability on iPhone sales, it has to do so by reducing the subsidy. The only way to reduce the subsidy is to get Apple to drop its pricing, or to sell at a higher contract price (say $299 instead of $199).
Both of these will be incredibly hard to execute. Unless there is collusion between carriers, it is hard to imagine that one of them would be willing to raise the iPhone contract price on its own. It would be a sure way to drive all customers to the other carriers. Apple may well have a contract with carriers that defines contract pricing, too.
Apple is also unlikely to respond to requests for better pricing from carriers. Apple sees itself in the position of power, which also happens to be an accurate view. They sell a premium product at a premium price. End of story.
I'm still bullish on Apple. I realize pricing will probably drop over time, but I expect this to occur alongside an expansion into many more markets around the world where customers can't afford $600 for a phone. The iPod used to be a highly priced product too. As Apple perfected ways of introducing cheaper versions, it did so. The real risk to Apple comes if the company needs to lower prices in response to competition rather than as a way to expand global addressable market.
Another longer term risk is HTML5. I still think it will be a couple of years before iOS developers see a good reason to shift to HTML5. But when it happens, Apple could lose some of its control over customers, and the range (and quality) of apps on the App Store versus competing stores could narrow. As the user experience moves to the web instead of the OS, Apple products could be less "sticky" with those of us who don't consider ourselves exclusive to the Apple ecosystem.
Obviously Apple stock has risks. Piecyk points out a short term risk. I've highlighted a couple of potential longer term risks. There are always risks. But from where I sit, I still think Apple has a lot of growth left.
Master your iPhone in minutes
iMore offers spot-on advice and guidance from our team of experts, with decades of Apple device experience to lean on. Learn more with iMore!
Former sell side analyst, out-of-box thinker, consultant, entrepreneur. Interests: Wife & kids, tech, NLP, fitness, travel, investing, 4HWW.