Clips will be out later for everyone on Thursday; in the meantime, check out our review below!
Selfie mode. Ready for close-up. Live Titles. Hold to Record. "Hey. This. Is. Rene. And. I'm. Coming. To. You. Live." Elsie mode. Comic Book filter. Wide on other phone. Hold to Record. "Apple's. New..." Library. Hero shot. Hold to Insert. Overlay. Bold. "CLIPS APP!" Wide angle. #nofilter. Hold to Record Pinch to zoom. Soundtrack. Hans Zimmer. Epic. Share EVERYWHERE.
There's a rush of adrenaline that comes from using Apple's new Clips app, available later on Thursday on iPhone and iPad. It's the same kind of rush as Snapchat Stories or Instagram Stories, but with less anxiety. That's because Clips isn't a real-time social network — it's a real-time video capture tool. Your video is instantly available to share but it isn't instantly shared, and it turns out that makes a huge difference in how you craft stories. And Stories.
Between Memories and iMovie
Last year, Apple introduced Memories to Photos as part of iOS 10. It's proven incredibly popular. Not with the Insta or Snap crowd, but with the massive mainstream audience. And the features they want are simple: Automagic assembly and a play button. Sure, there are some rudimentary controls to tweak the pace and mood, but that's enough. Until it isn't.
Up until now, the only step up Apple offered for video was iMovie or Final Cut Pro X. Which are really — really, really — high steps. Despite making both far more approachable than many other editing apps if you're interested in quick-hit video making and sharing, they're still a ton of tool for people who only want a quick fix.
Clips is designed as an in-between option: It's far more flexible than Memories, but far faster and easier to use than iMovie. It's interesting, given that iMovie was redesigned in 2008 because Apple's then-head of video apps went on vacation, got a bunch of footage, but had no fast way to assemble and share it. That's exactly what Clips does, but for a more modern — and far more social — era.
As the name implies, instead of a traditional timeline, you've got a collection of super cool clips. You can then animate and annotate over them in a variety of ways to compose a short snippet, story, or message, before sharing them directly with whomever you choose — Twitter, Facebook, or your own Photos library.
Just shoot it
Clips opens on the live view so the world is instantly open to you. It's not Snap or Insta — it was made by Apple's video team and not iMessage or any new social team — but it feels that way. Which is great.
Under the live view is a big red button that says "Hold to Record". (Imagine that — interface that's not just discoverable but has actual affordances!) And that's really all you have to do to get started.
Frame what you want to shoot, hold down to get started, pinch to zoom in or out or pan around for dramatic effect, and let go when you're done. The video is square, which fits both the 16:9 of landscape and the 9:16 of portrait. It's weird if your background is in video but perfectly normal if you've cracked open the internet in the last few years.
If all you want is plain vanilla video, Clips will give you that. If you'd rather rock candy sparkle crunch, hit up the filter button. You can use them live or apply them after you shoot. Some are subtle like the existing photo filters. Others are anything but — more Prisma than pastel. There's a lot to choose from:
Noir
Instant
Transfer
Fade
Comic Book
Ink
Chrome
None
You can also add overlays, everything from shapes to bubbles to emoji.
Bold type old
Comic
News
Bold type
Text arrow
Label
Circle
Square
X
Check
Arrow
Simple arrow
Bubble
Speech bubble
Time
Handwritten
Location
Hello
There are title cards if you want to set the stage, change the context, or simply The End things in classic style. You can edit the text but not the backgrounds or fonts.
Cinema
Cascade
DIY hand-made
Painted background
Bold graphic
Confetti celebration
Graphic bold pattern
Dimensional
Bold news graphic
Bokeh background
Simple gradient
Simple black
It remains to be seen how often updates the filters and effects, though. Snapchat refreshes things constantly so it's impossible to get bored or feel stale. Insta, not so much. If Apple isn't pushing new, trendy lenses regularly, I'm not sure how well the launch set will age or scale.
Titles go LIVE
Social video tends to start with the sound off so people have learned to add captions to make sure their messages get across, even in total silence. Apple uses something akin to Dictation to grab what you say while you're filming, transcribe it, match it to the rhythm of your speech, and overlay it on your video.
You can choose the style too, from smooth and flowing to smashing staccato. Two caveats: You have to be online to use them and you have enunciate-as-though-you-learned-to-speak-at-Julliard so they come through crystal clear.
Bold bar
Bold lower
Three line lower
One word lower
One word center
Bold center
Simple lower
None
You can add video from your library, of course, and also still. Adding stills is clever — you hold down the same red button but, instead of recording video, it sets the length that the still is displayed. You can even pinch to zoom in and out as your adding it, and create your own Ken Burns-type effects.
Plus, anything you can do to live video, you can do to inserted photos, including ditctating out Live Titles and adding effects.
There's also a collection of background music, made some incredibly famous composers, and recorded so that it can fit your clips as perfectly as possible. Everything from fun and frolicking to big action blockbuster is included. If that doesn't work for you, you can also important music from your own library.
If you're not happy with any clip in the sequence, retake it, rearrange it, or remove it. And when you're ready to share, Clips will recognize any Face you've set up in Photos or any name you've used from Contacts and offer that person up as an iMessage shortcut.
Otherwise, you can save your clip out or send directly any app that supports a share extension.
What's next?
No app is perfect, let alone a 1.0, but Clips is deep and polished right out the gate. Still, I'd love to see things like rendered effects in the future, so I can add explosions, lightning, fire, snow, and other cool elements to the shots. Basic transitions would be great as well, so fading in or wiping across could help set the mood.
Right now Live Photos can be inserted but you only get the still image, not the animated frames around it. And you can't export as a GIF, which admittedly would lose the audio but would be great anyway, because GIF.
The other problem I have is more human: Because Clips can do more, I want to do more. Instagram and Snapchat are literally one press and send. There's less time for paralysis by analysis, perfectionism, pressure, or simple embarrassment to hold you back. Since Clips is more of a production, it feels like I have to produce more, and then I start making excuses as to why I don't really have time for that.
I'm not sure how you solve for that, though.
Clips: The Ultimate Guide.
We're going through Clips and showing you how to use it, step by step:
Coming later today
When I first heard about Clips I didn't know what to expect. Part of me feared it would be the digital equivalent of a "dad joke" — something that was trying desperately and failing miserably to be hip.
Another part wondered why Apple didn't just wait for WWDC 2017 and bake this into Messages for iOS 11 — create even more awesome if exclusive features for blue-bubble friends. It certainly wouldn't have seemed out of place if Apple had.
But Clips isn't that. It's more like Music Memos, Apple's recent song sketching app for iOS. It's a creative tool, albeit it an incredibly accessible and approachable one.
I had a brief chance to go hands-on with Clips when it was announced and I've now been using it for about a week. I immediately liked it a lot more than I thought I would. Despite it being almost whimsically simple to use, it was deep enough and smart enough that I wanted to keep using it so I could get better at it. So that I could start learning the language.
That's what I've been doing for the last week. And it's been FUN. More than fun, it's been incredibly useful. So useful, we're going to test it for all the social video we do around here and, if it pans out the way I think it will, shift our production completely to Clips. It's that good.
And our Insta and Snap will be that LIT.
○ How to take and edit video and photos
○ How to record and edit Live Titles
○ How to add filters and effects
○ How to add and edit Title Cards
○ How to add and edit overlays and emoji
○ How to add soundtracks and music to the Clips app
○ How to save and share videos from the Clips app
○ Five tips to make your Clips extra lit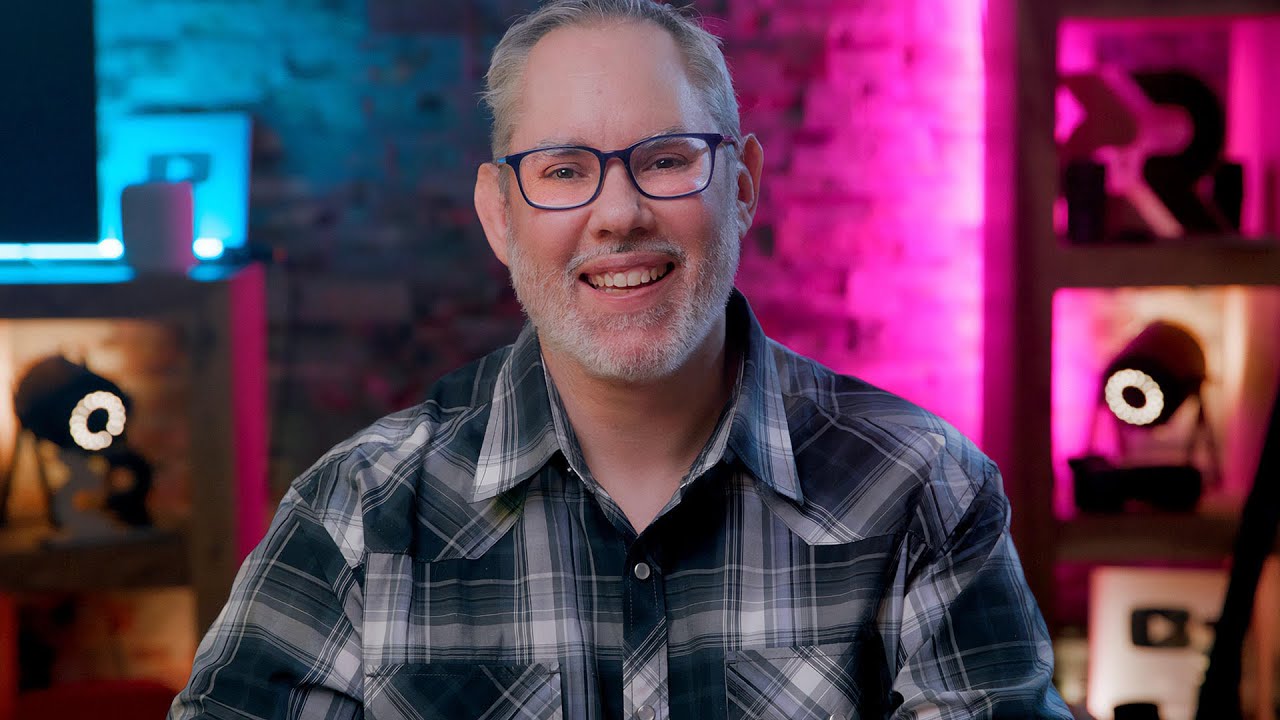 Rene Ritchie is one of the most respected Apple analysts in the business, reaching a combined audience of over 40 million readers a month. His YouTube channel, Vector, has over 90 thousand subscribers and 14 million views and his podcasts, including Debug, have been downloaded over 20 million times. He also regularly co-hosts MacBreak Weekly for the TWiT network and co-hosted CES Live! and Talk Mobile. Based in Montreal, Rene is a former director of product marketing, web developer, and graphic designer. He's authored several books and appeared on numerous television and radio segments to discuss Apple and the technology industry. When not working, he likes to cook, grapple, and spend time with his friends and family.