Comic: The iMac Pro Will Save Us All!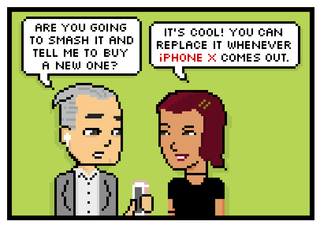 Read more comics from The Pixel Project.
Get the best of iMore in your inbox, every day!
Pixel lover and cartoonist. Still have my original Apple IIgs. See more at clango.org or follow him on Twitter @rstevens.
haha. Yeah, or wait even longer for the new Mac Pro that may or may not address any of our long awaiting needs and wants and desires. Also, the most infuriating part of this is that the guy doesn't take his headphones out while talking to another human. I wanna slap him.