Conman selling sealed iPhone boxes in the UK containing potatos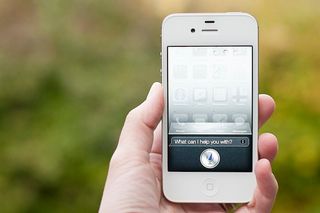 A conman is ripping off unsuspecting members of the public who are looking to pick up an iPhone, iPad or other Apple products. The conman is operating in the East Yorkshire area of the United Kingdom and claims to be selling Apple's latest products at much reduced prices. The fraudster is approaching potential victims in the street and in exchange for an undisclosed amount of cash, the victim receives a sealed iPhone 4S or iPad package. Only after the conman has fled do they open the box to discover the most expensive potato or water bottle they have ever bought.
Common sense should prevail in situations like this however the idea of picking up an iPhone or iPad for a bargain price is hard for some people to resist. Unfortunately this is exactly why these scams become successful. With any purchases of products outside of a retail environment it always makes sense to at least see the actual product you are buying and see it in operation before parting with any money. Even then there is still a huge risk as you have no warranty and no idea of the origin of the products.
Source: Hull and East Riding
Get the best of iMore in your inbox, every day!
UK editor at iMore, mobile technology lover and air conditioning design engineer.
These people that buy this stuff are dumb ass hell. Do they not open the box to see if the product is in it? Anybody can seal a box to make it look new. Hell I bought a sealer from an old blockbuster video store before they closed down.

Exactly an!!!!! Anyone who is foolish enough not to even check the contents of the box before you part with your money then more fool you.

When I was in New York for a training for Merrill Lynch an associate of mine bought what looked like a printing calculator off the back of a truck outside Merrill's main office. The keyboard was covered with a card that looked like it might be a warranty card. He did not lift the card until he was inside the building and the con men had gone. Underneath was a partial keyboard with most of the keys missing. He as a great salesman. Was extremely successful once he got fully certified. That required two qualities: Gullibility and Greed. Anyone who thinks that they are going to get a product which is selling in the retail market for substantially more than what it is being offer to you for possesses both of those qualities. The rule is really simple. I learned in in the five years I worked in that industry and taught it to my clients. If it looks too good to be true. It is.

I fell for one of these cons once, a guy was selling plastic wrapped cordless phones at the entrance to the tunnel in NYC.
(this was back in the mid 90's)
You still see them trying to sell stuff occasionally, but its always a box with some heavy object inside.
Buy from a legit store or be ready to get scammed.