Get a Sticky Password Premium lifetime subscription for just $30!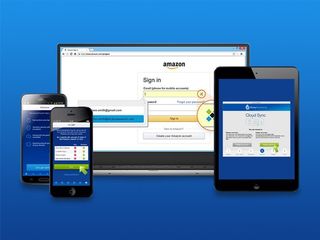 Your passwords protect your whole online life, and they should be strong and secure. Unfortunately, those aren't always the easiest to remember and manage because of how many accounts most of us have, but that doesn't mean you should settle for something easier. Password managers are an amazing way of securely managing your passwords and ensuring that you can remember them without dumbing them down.
Manage your passwords smarter!
Learn more
Some password management services are expensive, but not all of them have to be. For just $30 you can keep all of your passwords protected and easily accessible with a Sticky Password Premium subscription. This lifetime subscription gives you access to your passwords from mobile devices, computers and more.
Some of the other features include:
Create strong, unique passwords, whenever & wherever you need them, on all of your devices
Enjoy premium quality security for your all of your passwords & personal information
Automatically log-in to recognized sites
Choose between cloud-based or local storage for your password library
Fill out online forms instantly w/ saved information
Trusted technology — millions of people protected
Stop forgetting your old passwords. Stop making your passwords too basic. Enhance your life security with this lifetime subscription to Stick Password Premium for just $30, which is a fraction of its usual $150 price tag.
Save 80% with this fantastic deal!
Learn more
This 80% savings won't last long, so be sure to act quickly if you are interested in securing your passwords.
Thank you for signing up to iMore. You will receive a verification email shortly.
There was a problem. Please refresh the page and try again.