EA releases stunning teaser for Need for Speed: No Limits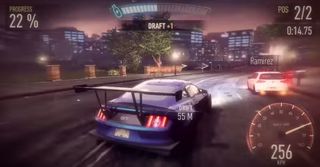 EA has released a new teaser trailer for Need for Speed: No Limits. The footage shows some of the work the developers have made on the visuals. Simply put: it's stunning. The only issue is the wait for the game to be released, which EA states should be some time later this year.
The game is being developed by the team at Firemonkeys, who were behind titles like Real Racing 3. The main two points we take from the teaser is the graphics will be impressive and the action will be fast paced.
Need for Speed: No Limits will be released on iOS and Android. More information on Need for Speed: No Limits can be found on the official website.
Thanks, Mohmd W., for the tip!
Get the best of iMore in in your inbox, every day!
Thank you for signing up to iMore. You will receive a verification email shortly.
There was a problem. Please refresh the page and try again.