Need For Speed Most Wanted heading to iPhone and iPad in the very near future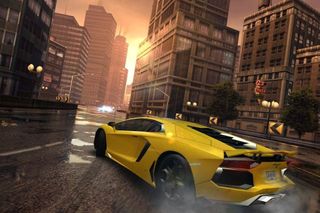 EA Mobile has announced that it is well on the way towards releasing Need For Speed Most Wanted for iPhone, iPad and iPod touch. To show us just how near it is, EA has released a teaser video showing what to expect when it arrives. Need for Speed Most Wanted has been developed by Firemonkeys and promises stunning graphics and online gameplay.
The screenshots and video certainly make it appear that EA and Firemonkeys have a big hit on their hands. The graphics look pretty awesome to me and the fact that you can play online and compete across different platforms make this a very enticing proposition too; imagine playing a game on your iPad against someone on a PS3 or Xbox 360. All we know for now on the availability front is that it is coming in October. We will let you know as soon as it arrives in the App Store.
Source: Need For Speed
UK editor at iMore, mobile technology lover and air conditioning design engineer.
I'm kinda excited about that one! Looked pretty god!

iMore's coverage of the "iPad mini" seems to have disappeared.. What happened?

I understand that this is an Idevice blog but it is would've been nice if you guys provide that it was coming to android as well. I have an ipad and an android phone to get the best of both worlds but yeah thought I'd share this

Can't wait for this to come out.
will test my iphone hardware for the first time. the only thing i play on this besides music is jetpack joyride.

Just bought The Need for Speed Most Wanted yesterday for X Box, fun indeed. Can't wait to have it on my iPhone!
Thank you for signing up to iMore. You will receive a verification email shortly.
There was a problem. Please refresh the page and try again.