New and updated apps: Walking Dead, Race The Stig, Final Fantasy VI and more!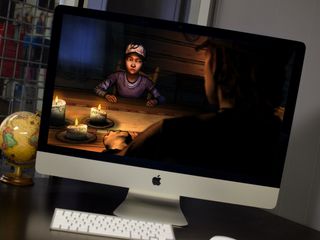 Every day dozens and dozens of new and updated apps and games hit the iOS and Mac App Stores. It's impossible to keep up with them all, but it's not impossible to pick out the very best. Today we've got updates to a classic gaming title, zombies, and The Stig! Let's take a look!
New and updated iOS apps
New and updated Mac apps
The Walking Dead: Season Two: The latest episode of the Zombie TV tie in is now available to get your undead on! $16.24 - Download Now
Ember: The image organizer has been updated to version 1.5, and you can now organize your sidebar collections by placing them into folders. You can keep folders in sync between the Mac and iOS versions of Ember. $49.99 - Download Now

(opens in new tab)
More apps and updates?
If you try any of the apps or updates, let me know how they work for you. If you got any new or updated apps today that you loved, but don't see here, let us know about them!
Get the best of iMore in your inbox, every day!
Thanks for the updates. Going to download Race the Stig later tonight. You know he really should have his own console racing game or atleast be included in a console game version from the various series of Top Gears"Star in a reasonably priced car" going against the Stig on their course and various other courses they have raced.

Thanks for the notice on the updates! Sent from the iMore App

'Sunrise' calendar app was updated for iPhone. It now shows the current date in the notification red dot. Sent from the iMore App

Vizzywig!! The app some of you used at CES 2014. It got a major update. You should look into it! Sent from the iMore App

Sadly FF6 is still horribly broken on the Air and Mini Retina. It runs fine on my iPhone 5, but on my Mini Retina, the frame rate is abysmal.