Employee training reportedly has started for Apple Pay at retail stores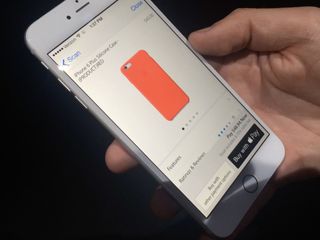 Apple is said to have already begun training its retail store employees on using the Apple Pay system. Though a firm launch date has not been announced yet, a new report says that Apple has begun training its own staff and the company is also working with retail partners ahead of a launch.
A 9to5 Mac report, which does not cite any sources, said Apple's training has begun and there are leaked training materials detailing the process of how Apple Pay will work.
In stores, a special Apple Pay Demo software can help diagnose customer's phones if Apple Pay isn't working to determine if it's a hardware issue or a banking issue:
And leaked screenshots of the training show that cards can be entered via the Passbook & Apple Pay app or through the settings app, as seen below.
Do you think Apple Pay will be successful when it launches?
Source: 9to5 Mac
Get more iMore in your inbox!
Our news, reviews, opinions, and easy to follow guides can turn any iPhone owner into an Apple aficionado
Yes i do believe Apple Pay will be Successful because it is so easy an Secure.
I Cannot wait for my 6+ 128GB on T-Mobile.

No, I don't think it'll be as successful as the media believes it is going to be. You still have to carry your credit cards with you everywhere you go because ApplePay isn't going to be available in all stores, period. If it was an industry standard that works on any smartphone and on any retail store device, it'd have a higher chance but ApplePay is restricted to iPhones only, which isn't even a majority of the market anymore.

AT first.. yes, but it will drastically thin down my wallet.. my Wallgreens card, Lowes, Home Depot, cards.. all in Apple Pay (both Home Depot and Lowes already have NFC and their cards are issued by supported banks..)... The only card I will carry is debit card.. Most of my rewards cards? in Apple Pay too.. yep.. I look forward to the thinning of my wallet..

Its not really iPhone only, Apple Pay is just a type of NFC payment like Google Wallet and Softcard, and NFC is on most mid-range and high-end smart phones. Posted via the iMore App for Android

As was noted, right now the named partners are the businesses that currently accept Google Wallet--I noticed right away that the claimed number of retailers (200,000+) was the same number Google has been listing. The big advantage for Apple Wallet, though, is that the carriers won't block it as they did on most Android phones. Apple has the ability to dictate terms to carriers on issues like this (don't play along with this and become the one major carrier without the iPhone--not good based on the demographics of iPhone buyers). Since it appears Apple is simply playing along with the current system, it likely will mainly serve to get carriers to unblock the NFC payment system which will result in a larger number of capable phones out there. And that would be good news overall for being able to use this payment system. But initially be sure you carry a backup payment system with you :-). I would also add I had one case where Google Wallet was unable to complete the transaction in Manhattan at a Duane Reade (subsidiary of Walgreens for those not aware) when I was visiting there earlier this summer. I was told that, for that store, it's not unusual because of problems getting a cell signal where the registers are :-). I don't know that Apple Wallet requires a connection like GW does, but I suspect it's so. So, yeah, a backup payment option sometimes helps even where it works. :-)

I've been looking to see if aPay need Internet connection at time of transaction, I still don't know. I do know that there is a unique CVV created for each transaction that must match from phone to credit card network. But that doesn't necessarily have to be over the phones connection. I would assume it could be a number generated based on card number + phone ID + date/time + encryption key. Then that CVV would be transmitted along with the stand in / mask CC# via NFC to the terminal, then uses the store's Internet. I'm thinking of my brother's WoW digital key generator. That certainly did not have Internet connection. Idk, really. I haven't read enough, so I could be way off base. Sent from the iMore App

I'll have my card(s) with me for the places that don't take ApplePay, but I'll certainly use it when I have the option simple bc it is more secure. I think most people will do the same. Sent from the iMore App

About Apple Pay being restricted to iPhones only, you're missing the big picture. With Apple encouraging more retailers to use NFC scanners, other digital wallets, such as Google Wallet on Android will also benefit.

Apple is not the one encouraging retailers to upgrade their terminals, the credit card companies are! Stores have been upgrading their terminals for at least a couple of years now. After Oct 2015 the retailers take on the credit card fraud liability. That is a HUGE incentive that Apple has nothing to do with.

I think it will be a success, but not right after launch. The way the media has been lately with "BendGate" & "HairGate", I'm sure whatever hiccups happen after Apple Pay initially launches will get exaggerated with "PayGate" or whatever they decide to call it. Sent from the iMore App

I've decided to intentionally not view/click/or otherwise ready any more 'gate' articles. it's stupid.. prefer the "illusion" of real journalism. The 'gate' crap does't even come close...

Yes. Sent from the iMore App

Wildly successful as the means of card payment for initial users and at participating retailers. There will be a big upside to expand retail outlets as the 6 & 6+ become more widely distributed. This is going to be a typically Apple launch. First, in the US on a limited basis and eventually more broadly in the US then other countries. Quarter by quarter more and more usage and revenue to report to the markets and lots of ongoing growth.

I believe it will take off slow but pick up rather at a fast pace after people see how easy and safe it will be. Sent from the iMore App

One more vote for yes Sent from the iMore App

Yep it will be successful. If you are a retailer and don't support apple pay you will not get my business. Period. Full stop.

I would like to see an experiment conducted in which merchants ask customers:
-If they've heard of Google Wallet.
-If they've heard of ApplePay.
-If they know if their current phone can do either.
-Which one, if either, would they use if they had the option.
.
We in the tech community know of these technologies, we also tend to embrace & brag about tech we use that others havent even heard of. I think ApplePay & its publicity could kickstart a much needed change in electronic payment systems; & awareness. I wonder how the general public feels about it & how they will react.

Yes I have every confidence in the new system and am looking forward to using it when it eventually launched in the UK Sent from the iMore App

Apple Pay and 4x my current 32GB memory is why I got a 6. The bigger screen fonts and icons is just frosting on the cake for my middle-aged eyes. Walgreens ice cream case, here I come!