Enpass for iPhone and iPad gets redesigned sidebar, watchOS 2 support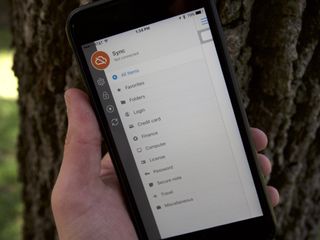 Popular password manager Enpass has picked up a fresh update on iPhone and iPad, bringing along a redesigned sidebar, watchOS 2 support and more. Though the sidebar redesign is certainly an improvement, the real draw is watchOS 2 support, which allows Enpass to run natively right on your Apple Watch.
Here's the full breakdown of everything that's new in Enpass 5.3:
Supports Apple Watch OS 2 - Another big reason to love your Apple Watch because you can now use Enpass on Watch even if you are away from your iPhone. Thanks to Watch OS 2 that let us keep Enpass data on Watch itself. Also the minimum requirements for Enpass on Watch is now Watch OS 2.
Search in all items - Introduced an option to search in All items instead of list you are in. So if you search a lot for your items, its a respite from switching the list before searching.
Diceware in Password generator - The improved password generator now uses Diceware algorithm to generate beautiful, more pronounceable yet strong passwords with more options to include digits and symbols in that. Its worth a try.
Enpass Extensions for Safari Improved - We have added a lot of goodies in Enpass extensions as

Editing of item (now including the notes) from Extension itself without switching to main Enpass App.
Detail page in Extension now shows Password history and Last Modified Time.

UI Improvements: Enpass is now more beautiful and catchy for your eyes. Another big reason to keep switching to it.

The whole new design of sidebar.
Bar and Field labels on detail page of any item will be in themed in color of item's icon.

Improved autofill script in Web browser - Has become smarter in autofilling. You'll find it yourself.
Option to show TOTP only - You've now an option on your device to show only the TOTP on Apple Watch.
If you're interested in checking out everything new with Enpass for iPhone and iPad, you can download version 5.3 from the App Store link below.
Get the best of iMore in in your inbox, every day!
Love this service. I just hope they can keep in business because they only charge for the app, and there's no subscription fee.
Thank you for signing up to iMore. You will receive a verification email shortly.
There was a problem. Please refresh the page and try again.